Dwayne Johnson Is Working on a Film Adaptation of "One of the Biggest, Most Badass Games"
As fans wait for his debut as Black Adam.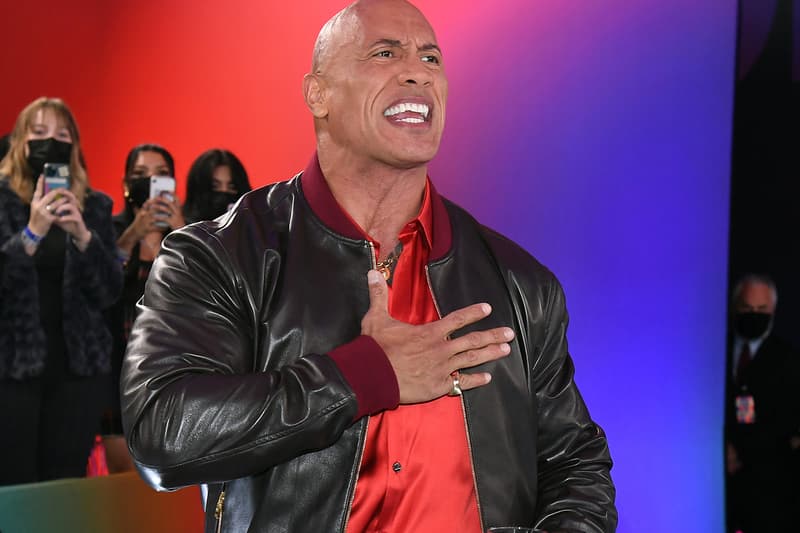 Although fans are looking forward to seeing Dwayne "The Rock" Johnson suit up as Black Adam, the actor already has another exciting project in the works involving a major video game title.
Speaking to Men's Journal for his Black Adam training, Johnson revealed that he is currently working on a film adaptation of "one of the biggest, most badass games" ever. "I can't tell you which game in particular we're doing, but there will be an announcement this year," he said. "We're going to bring one of the biggest, most badass games to the screen—one that I've played for years. I'm really excited to bring it to fans around the world. Of course we're going to do right by our gamer friends—but really we're just going to make a great movie."
Elsewhere in the interview, Johnson explained the differences between Black Adam and other superheroes in comic book projects:
"Superheroes live by a code of ethics and a line of integrity. But with Black Adam, depending on how you look at him, he has the ability to be a hero, an antihero, and a villain. One of the things that drew me to Black Adam is his origin. He started out enslaved. Any time you have a character, or any human being, who has wrongfully been held down by others, it means so much more when they begin to rise up. Black Adam rises with a big fucking chip on his shoulder—and an edge. In the traditional DC Universe, as we all know, if you do something wrong Superman and Batman are gonna try and bring you to justice. If you do something wrong to Black Adam, you're going to die. It's that simple. I believe this character is going to bring a unique edge to the superhero genre. We're gonna be turning preconceived notions on their ear."
Black Adam premieres July 29.
Elsewhere in entertainment, Greg Daniels clarified that he and Mike Judge do not have a deal for the King of the Hill reboot just yet.