Neil Young Demands Spotify Choose Between Him or Joe Rogan
"They can have Rogan or Young. Not both."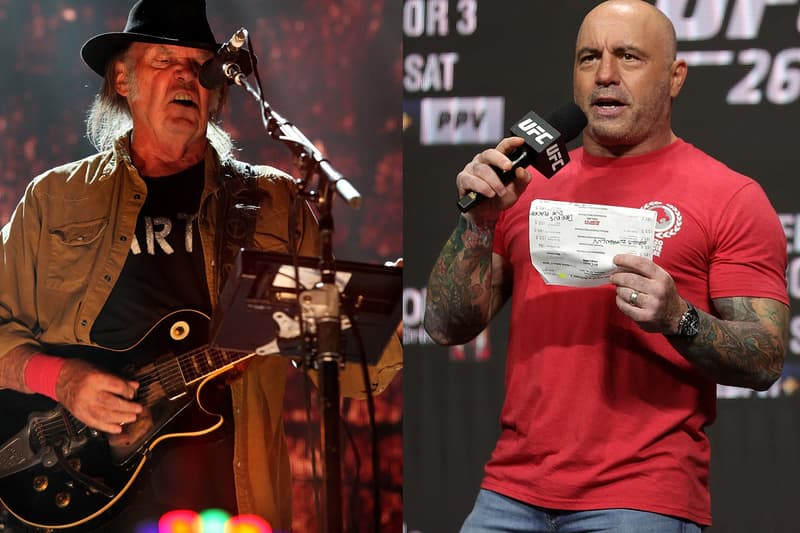 Neil Young is asking Spotify to choose between him or Joe Rogan.
Addressed in a letter to his label, Young commented, "They can have Rogan or Young. Not both. I want you to let Spotify know immediately TODAY that I want all my music off their platform. I am doing this because Spotify is spreading fake information about vaccines – potentially causing death to those who believe the disinformation being spread by them. Spotify has a responsibility to mitigate the spread of misinformation on its platform, though the company presently has no misinformation policy. Please act on this immediately today and keep me informed of the time schedule."
This is all in response to Rogan's stance on the vaccine and the ongoing pandemic. While Rogan has gone on record to state that he is not against vaccines, and that he is not a source for medical advice, he is adamant on his alternative forms of treatment. Rogan struck a deal with Spotify in 2020 which pulled his 11 million listeners per episode over to the streaming platform for $100 million USD. The one episode that most likely brought this to Young's attention was the podcast with Dr. Robert Malone where he was critical of COVID medical treatment, with findings that some doctors regarded as conspiracy theories.
There is no news yet on how Spotify is handling the request from Young.
In other news, Greg Daniels shares there is no deal for King of The Hill reboot yet.