Swizz Beatz Has an Answer To Dr. Dre's Question of Who Is Worthy of Facing Eminem
The prolific producer shared a video of Em rapping his last verse from "Monster."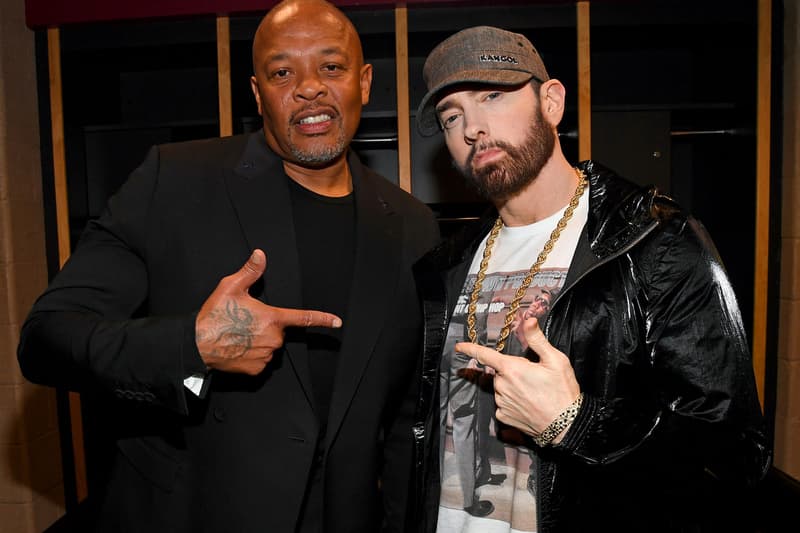 Dr. Dre wants to know who is worthy of facing Eminem in a rap battle, and Swizz Beatz has the answer.
The prolific hip-hop producer took to social media over the weekend to share a video of Eminem rapping the last verse of his 2020 hit "Monster," adding the caption, "Marshall Mathers vs Who???!!" The simple question received almost 20,000 comments as of writing, and while some pointed out that no one can go against Eminem, Swizz Beatz threw one hat into the ring: Busta Rhymes.
Nothing is officially set up for VERZUZ, however Busta has been a favorite in the community for some time now. In October 2021, Crazy Legs revealed that Busta told him that five rappers have turned down his invite to face him off in VERZUZ. Fat Joe also admitted that he could not take on Busta's catalog, stating, "People be scared to fight those boxers. Busta Rhymes is gonna out-rap, out-perform anybody that goes up in the VERZUZ with him. That's a fact!"
View this post on Instagram
Elsewhere in music, an unreleased Pusha T song was debuted during NIGO's Kenzo PFW show.