Digging for Gold: South Korean Hip-Hop and R&B
Switch gears with 150 of the hottest tracks.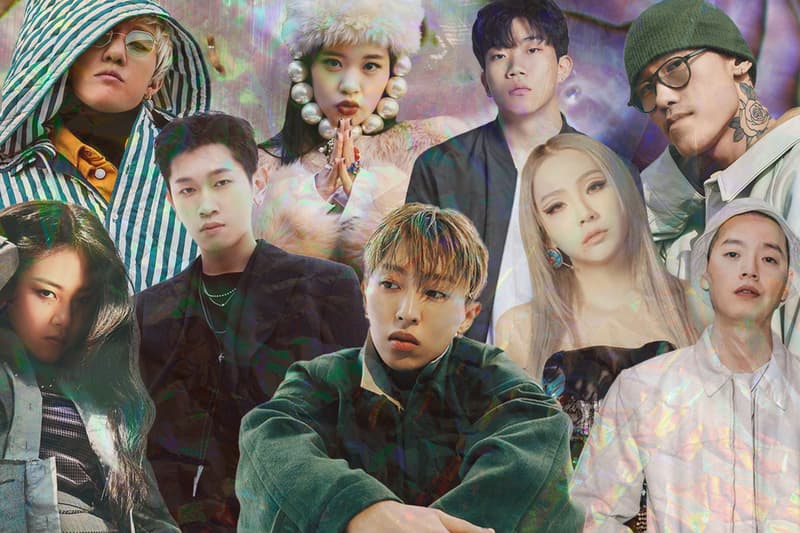 Digging for Gold is HYPEBEAST's monthly playlist series that highlights regions across the world and the genres that come out of them. By putting together a mix of essentials and hidden gems, we hope to add to how you discover music and to deliver the thrill of finding new tracks.
---
From K-pop to K-dramas, South Korea's pop culture has conquered the world in an unprecedented fashion. With BTS and BLACKPINK skyrocketing as international sensations, the spotlight on the country's music exports has begun to turn eyes and ears to its emerging hip-hop and R&B scene. As we make headway into 2022, we're joining forces with HYPEBEAST Korea to discover the promising talents who are disrupting the industry and on the path to becoming global phenomena as well.
While both genres take hold in the region, they also flourish by co-existing in the same space. When it comes to South Korean hip-hop, lessons are taken from America's trap sounds, heavy 808s, rapid hi-hats and lyrical freedom. R&B, on the other hand, borrows contemporary styles, capitalizes on nostalgia and even embraces local pop influences. What sets this scene from its Western counterparts apart, however, is the fluidity and linguistic nuances that allow for reinvention.
Leading the takeover are rap mainstays like Jay Park, Epik High, CL, DPR LIVE, Changmo, Lil Cherry, as well as R&B crooners such as Zion.T, Crush, Dean and Sam Kim. Underground artists include BIBI, CAMO, Paul Blanco, SUMIN, Kim Ximya and plenty more, while those from larger groups like Colde, sogumm and E SENS have successfully made solo forays too.
These names don't do justice to South Korea's ability to remain steadfast as both a musical and cultural juggernaut. With the world watching the country's hip-hop and R&B talents continue to occupy new spaces, be sure to hop on board with our latest playlist below.