The IMF Urges El Salvador To Drop Bitcoin As Legal Tender
President Nayib Bukele brushed off the criticism with a meme.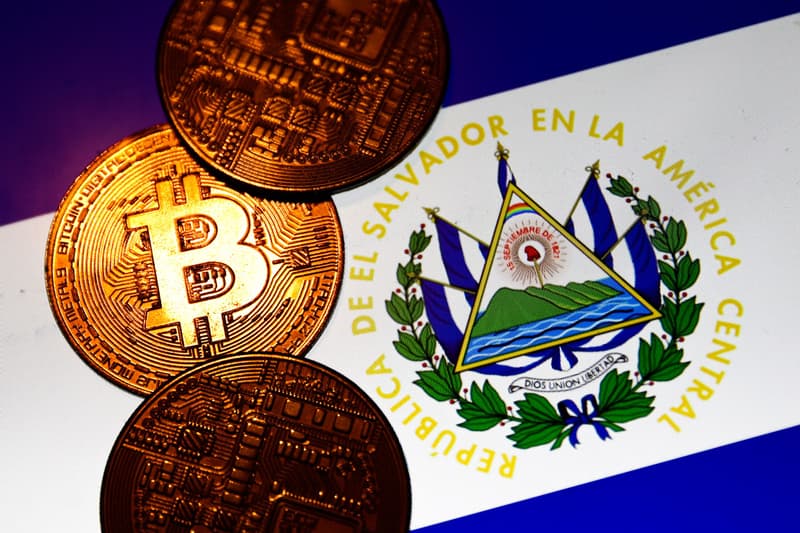 The International Monetary Fund (IMF) on Tuesday urged El Salvador to drop Bitcoin as a legal tender, citing its volatility.
The country was the first in the world to adopt Bitcoin as a currency in September, with President Nayib Bukele saying that it would provide the country with new investment incentives and a boost to economic activity.
The Washington D.C.-headquartered financial institution wrote in a statement that officially adopting a cryptocurrency "entails large risks for financial and market integrity, financial stability, and consumer protection."
The IMF praised El Salvador's handling of the pandemic, resulting in a limited economic toll on the country. "The economy is rebounding strongly, and El Salvador has one of the lowest rates of COVID-19 infection and mortality in the region," it wrote. The institution also praised the government's creation of the Chivo e-wallet as a means to facilitate digital payments, though it stressed a "need for strict regulation and oversight of the new ecosystem of Chivo and Bitcoin."
"There are large risks associated with the use of Bitcoin on financial stability, financial integrity, and consumer protection, as well as the associated fiscal contingent liabilities," it wrote, urging authorities to narrow the scope of its recently-passed Bitcoin law by removing Bitcoin's legal tender status. Some directors of the executive board also expressed concern over issuing Bitcoin-backed bonds to fund projects like "Bitcoin City."
Bukele, a vocal supporter of cryptocurrency, brushed off the criticism on Twitter.
https://t.co/s1F5kwOBEn pic.twitter.com/LD0I2dBHha

— Nayib Bukele ?? (@nayibbukele) January 26, 2022
Bitcoin and other popular cryptocurrencies have seen major price swings in recent days. As of Tuesday evening, Bitcoin was hovering around $37,000 USD, according to Coinbase.
In other news, Odell Beckham Jr.'s crypto salary took a hit with recent Bitcoin fluctuations.