Walmart Takes YEEZY to Court, Continues To Claim Logo Similarity
Highlighting the alleged resemblance in the "spark or sunburst" logos.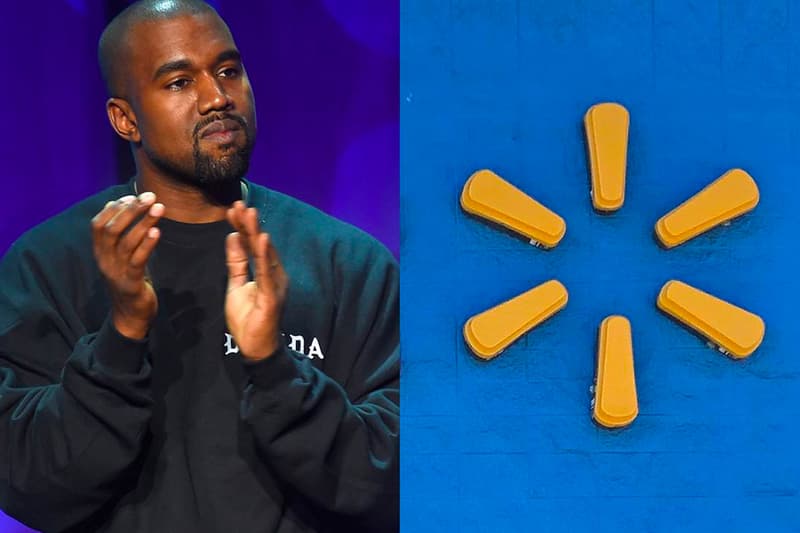 The Fashion Law has reported that Walmart has filed a new opposition petition against Kanye West's YEEZY with the U.S. Patent and Trademark Office.
The American megastore is arguing that the 2020 trademark application filed by YEEZY holds incredible similarity to the multinational corporation's "sunray logo." The original application cites that YEEZY intends to use the logo for its retail store services, clothing, hotel services, musical sound recordings and streaming as well as for constructing "non-metal modular homes."
Walmart argues that the logo leaves a "likelihood of confusion, dilution and lack of bona fide intent to use claims in place." The corporation also claims that the YEEZY logo is "a close approximation of [Walmart's] logo, which had been in wide use long prior to [Yeezy's] filing date," as both parties' "designs incorporate lines of equal length radiating out from the center to resemble a spark or sunburst."
Walmart is not thrilled with the fact that YEEZY's mark could "falsely suggest a connection with [Walmart], to [Walmart's] detriment," therefore is standing firm on the denial of the registration of the mark. Seeing that Walmart has used the logo since 2007, they see "no issue of priority." YEEZY currently believes that their mark is still distinct enough to proceed.
In case you missed it, the Nike CEO claimed that the Off-White™ Dunk Low went to the "most deserving" SNKRS users.