Diego Luna Reveals "Familiar Faces" Return for 'Star Wars: Andor'
The Disney+ series has just finished shooting.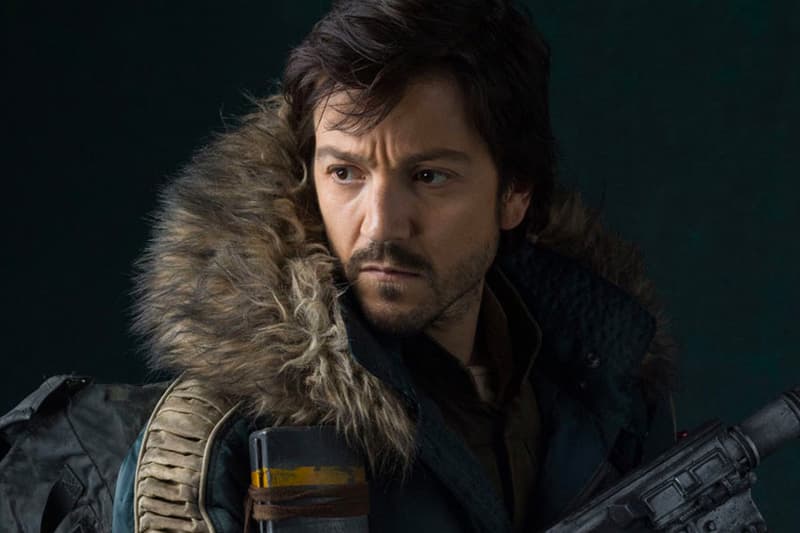 Rogue One: A Star Wars Story veteran Diego Luna has confirmed that shooting has now wrapped for his spin-off Disney+ series Star Wars: Andor and teased the return of "familiar faces."
Speaking to Deadline in a recent interview, the Mexican actor revealed that several characters previously featured in the massively popular franchise will be making appearances in the upcoming show, possibly teasing a return for various Rogue One personalities. "You'll definitely see familiar faces," Luna said. "I can tell you about this project like no other because I can't spoil the ending if you've seen [Rogue One] already. No matter what I say, I can't ruin the ending."
He added that production during COVID-19 had its challenges, but shooting for the series has successfully wrapped up. "To be honest, it's been such a blessing to do this job and to do it under these circumstances," he said. "I had the chance to work with a team that I couldn't be more proud of and admire more. It's a hardcore moment to be out there shooting, and we were really lucky. We're done with the shooting now and getting it ready for audiences to see it."
Further in the interview, Luna also touched on his excitement for greater representation within Hollywood and the film and TV industry, thanking his fans for their support and urging them to continue voicing out for different communities. "Audiences can be heard; we have to send a message," the Latino artist and producer said. "We want to see our stories out there, we want to see and feel represented. We want to connect with those characters and those stories we see in film and all platforms. We have a voice as audiences, and we have power. We have to send the right message when you buy a movie ticket or when you click on the various platforms, you're sending a message. And when you don't, you're also sending a message. So, let's be responsible because we can transform things and make sure we are represented more and represented better on screen."
Star Wars: Andor is currently slated for release sometime in 2022.
Elsewhere in entertainment, HBO has revealed the first image of its The Last of Us live-action adaptation.