Snoop Dogg and G-Star Want you to "Say It Witcha Booty"
The hip-hop legend discusses the campaign, the secret to his creativity and what it means to be a "true original."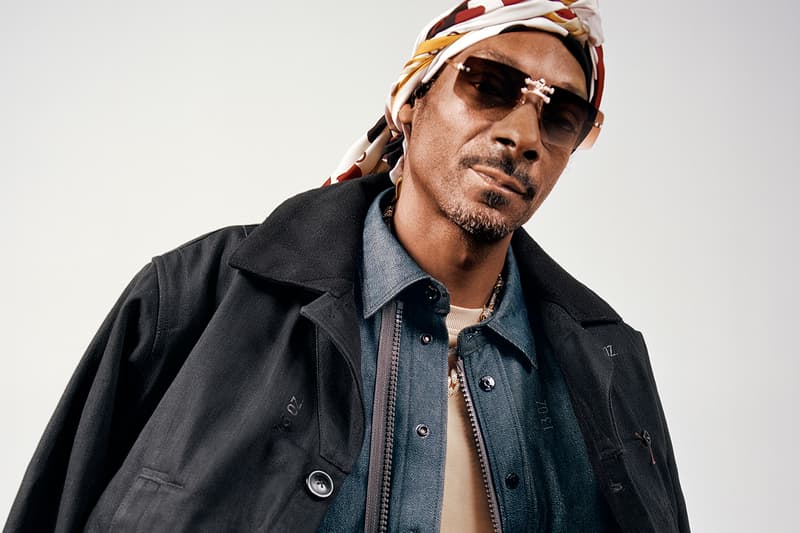 Snoop Dogg has unveiled a new partnership with G-Star, working with the Amsterdam-based denim brand for its latest "Hardcore Denim" campaign. The campaign focuses on Snoop's song "Say It Witcha Booty," which arrived as part of his recent From Tha Streets 2 Tha Suites album. The message of the customized song is shared with G-Star, as the label encourages people to find their perfect denim fit.
Speaking about the collaboration, G-Star RAW Chief Marketing Officer Gwenda van Vliet described Snoop as a "true original," going on to add that he is "best in class, real and outspoken. He is continuously reinventing himself and he merges worlds in unexpected ways." The "Say It Witcha Booty" campaign continues to do that, and it's Snoop's role as a true original that makes him a perfect fit for G-Star.
"Those are kind words," Snoop tells HYPEBEAST. "I try my best, where I come from, you've got to work for what you want, then work some more. It's what we do."
While Snoop may be the perfect fit for G-Star's campaign, it's also important to him that every brand he works with and project he collaborates on is a good fit on his side. "We take a hard look at everything that comes my way, there's a method to the madness," he continues. "Every deal has to make sense on both sides. No secrets, we put it all out there. Real sh*t. It's a pleasure to work with a global brand like G-Star. I know y'all will love what we got planned."
Snoop's project with G-Star is the latest evolution of an illustrious career that has already spanned 18 studio albums — as well as countless collaborations, mixtapes, singles and tours — and experimentation with other genres. Throughout all of this, whether it's his studio work or brand collaborations, creativity has been key for the hip-hop legend.
"There's two steps to staying on the cutting edge of creativity," Snoop explains. "First, by being myself. I'm not changing up who I am for anyone. That lets me do my thing. I believe in myself. If you don't, then who will? I'm always going to be Snoop. Second, by learning from others. Everyone's got different talents and strengths, and you're playing yourself if you think no one else can teach you game on what's next. Don't play yourself. It's not about following today's trends. Create tomorrow's."
Although the campaign centers around a new version of "Say It Witcha Booty," it's the campaign video that brings G-Star and Snoop's "perfect fit" message to life. "The video goes crazy," Snoop says. "We put a lot of time into it to make it come to life like that. It brings everything together so well. Lots of creative minds were put to use on this project, and I love it."
Whether it's on the song or the accompanying video, Snoop's sense of humour runs throughout the campaign the same way it has throughout his career. "I just do me," he explains of the campaign's tongue-in-cheek tone. "In this crazy ass world, we need to take a step back sometimes and appreciate what we got. Family, health and life. Got to smile a little more."