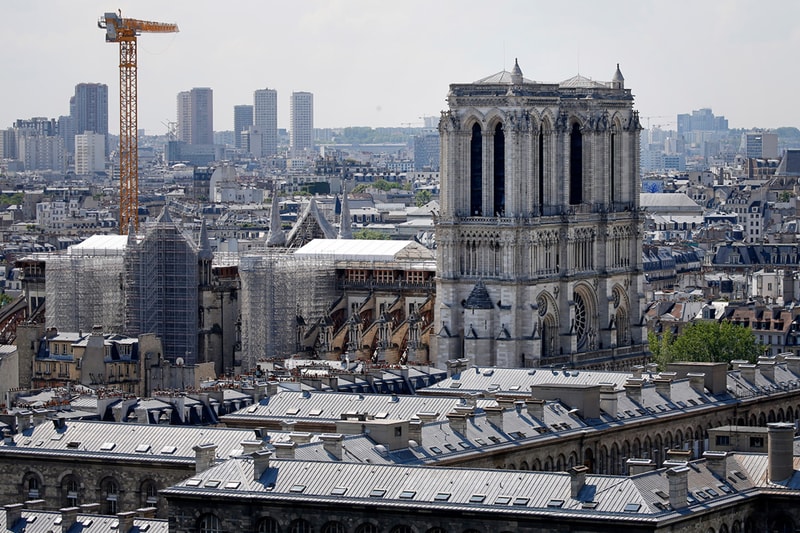 1 of 4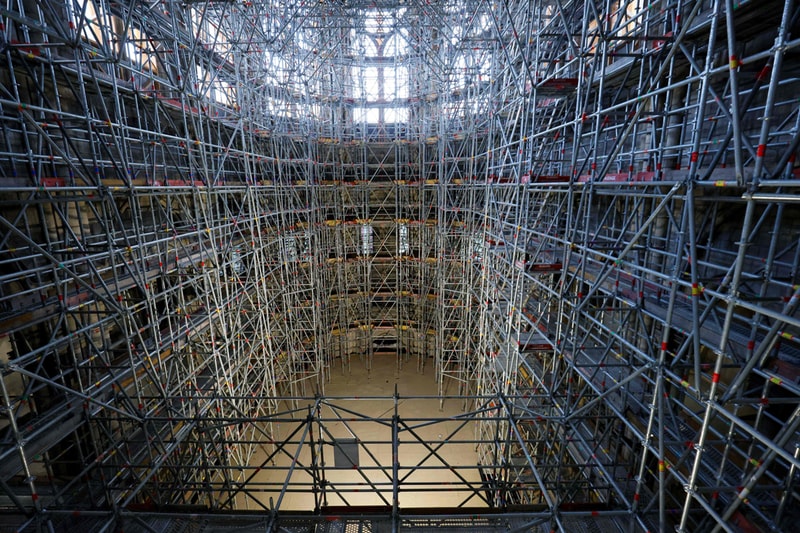 2 of 4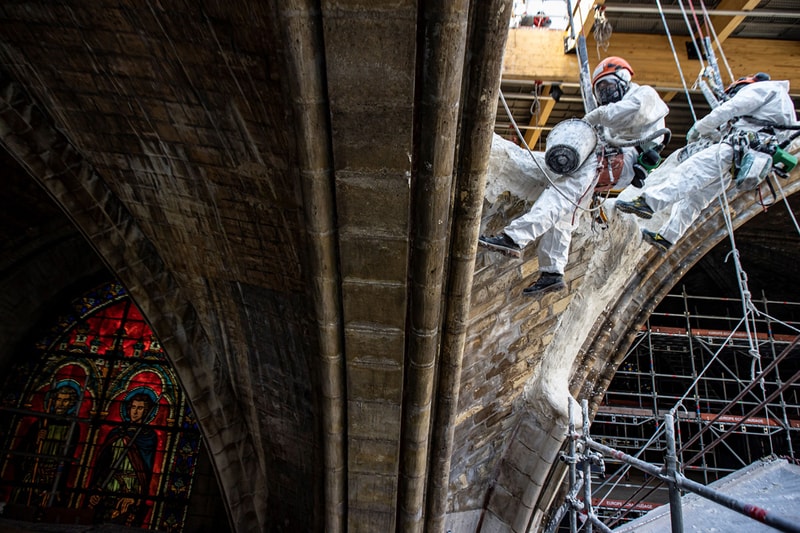 3 of 4
4 of 4
Officials Say That Notre Dame Is on Track to Reopen in 2024
Just in time for the Summer Olympic Games in Paris.
---
The Notre Dame cathedral is currently on track to reopen in time for the 2024 Olympic Games in Paris. Rebâtir Notre-Dame de Paris, the group in charge of the rebuild, stated via Facebook, that the clean-up and work required to stabilize the monument is finally nearing completion.
The horrific 2019 fire which saw Notre Dame's iconic spire destroyed quickly galvanized President Emmanuel Macron, the global art community and a number of private and corporate donors to come up with roughly $950m USD needed to repair the building. Jean-Louis Georgelin, the president of Rebâtir Notre-Dame de Paris, told the French media outlet, BFM TV: "We are determined to win this battle of 2024, to reopen our cathedral in 2024. It will be France's honor to do so, and we will do so because we are all united on this goal."
The rebuilding phase will commence in the coming months after the crews finish removing burnt scaffolding, along with cleaning up the cathedral's gargoyles and reinforcing its flying buttresses. The news reaffirms President Macron's promise to have the cathedral rebuilt within five years. As for the spire, he also reiterated that it will be crafted to look identical to the original and will be built using a number of rare oak trees, such as some that date back to the French Revolution. It is still unknown as to what caused the blaze, but after an extensive investigation, some believe it may have been caused by a cigarette or an electrical fault.
Also in the news, researchers have uncovered camel sculptures in Northern Saudi Arabia that date back 8,000 years.
Cathédrale Notre-Dame de Paris
6 Parvis Notre-Dame – Pl. Jean-Paul II,
75004 Paris, France