KOZABURO's SS22 Collection Takes Place in a Dreamy Futurescape
Honoring the connection between people and places.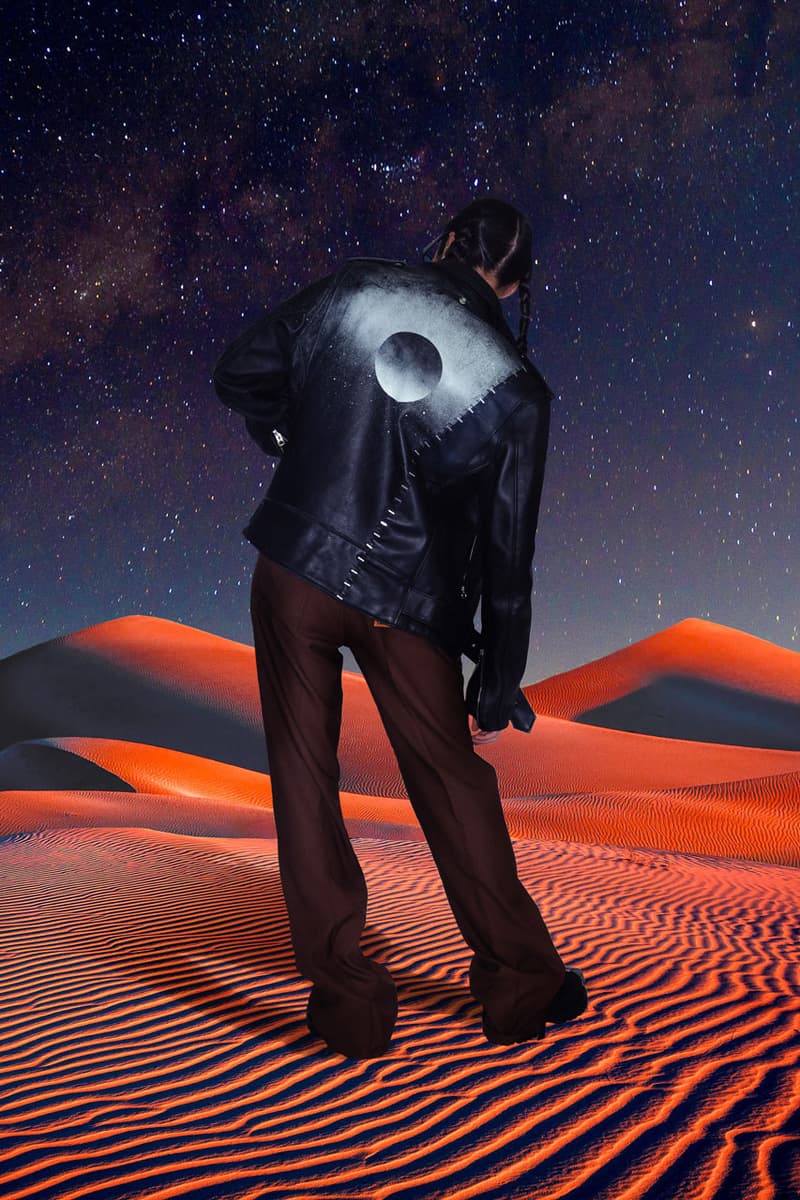 1 of 20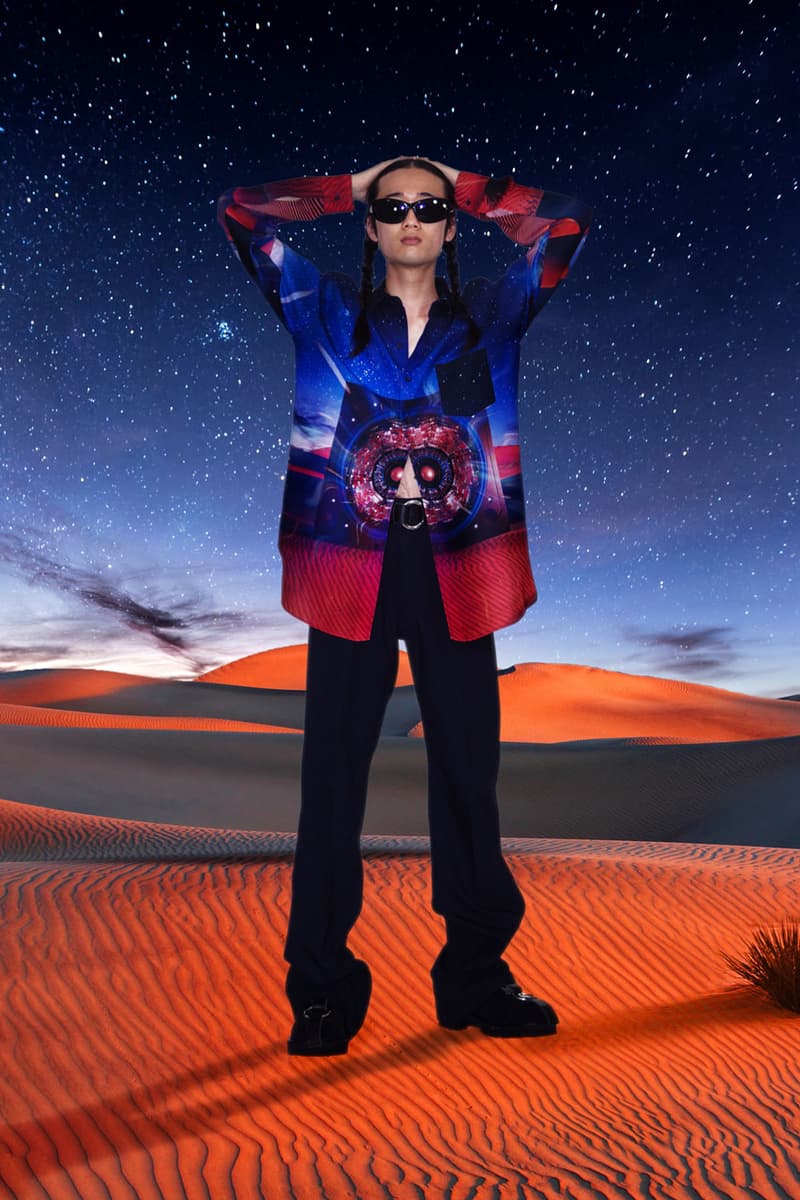 2 of 20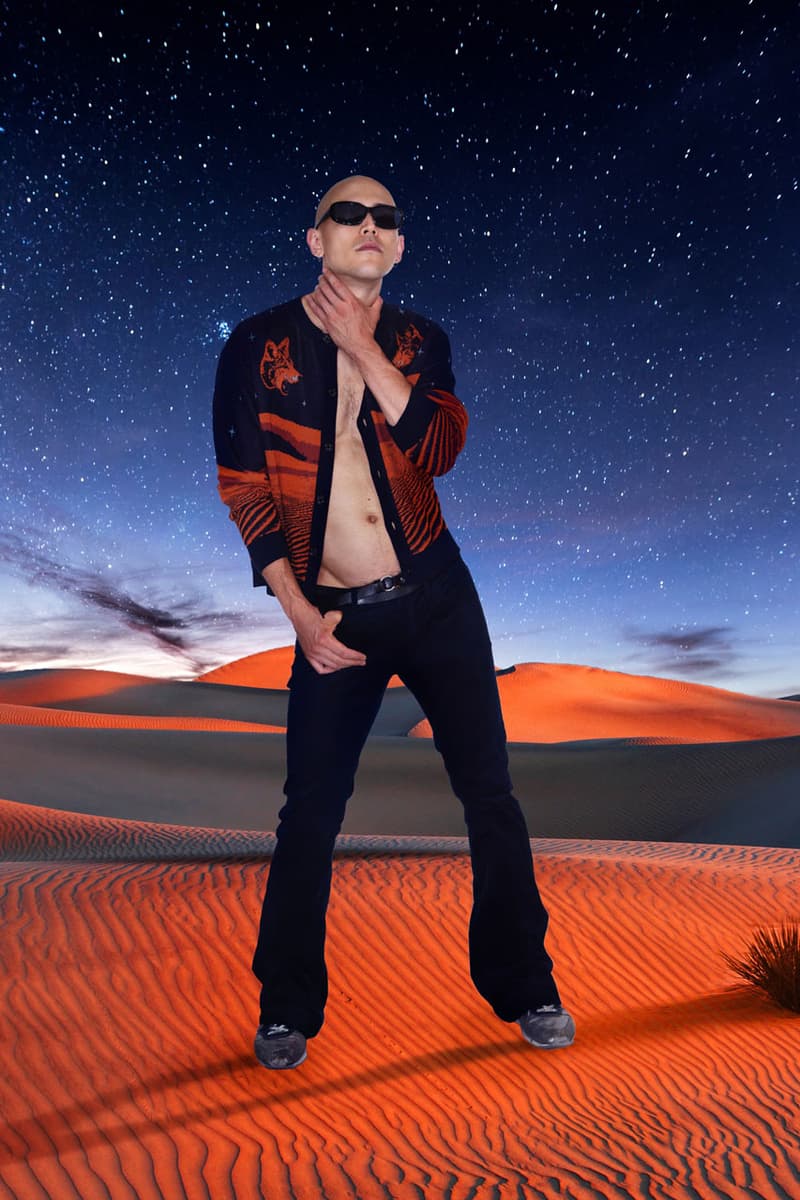 3 of 20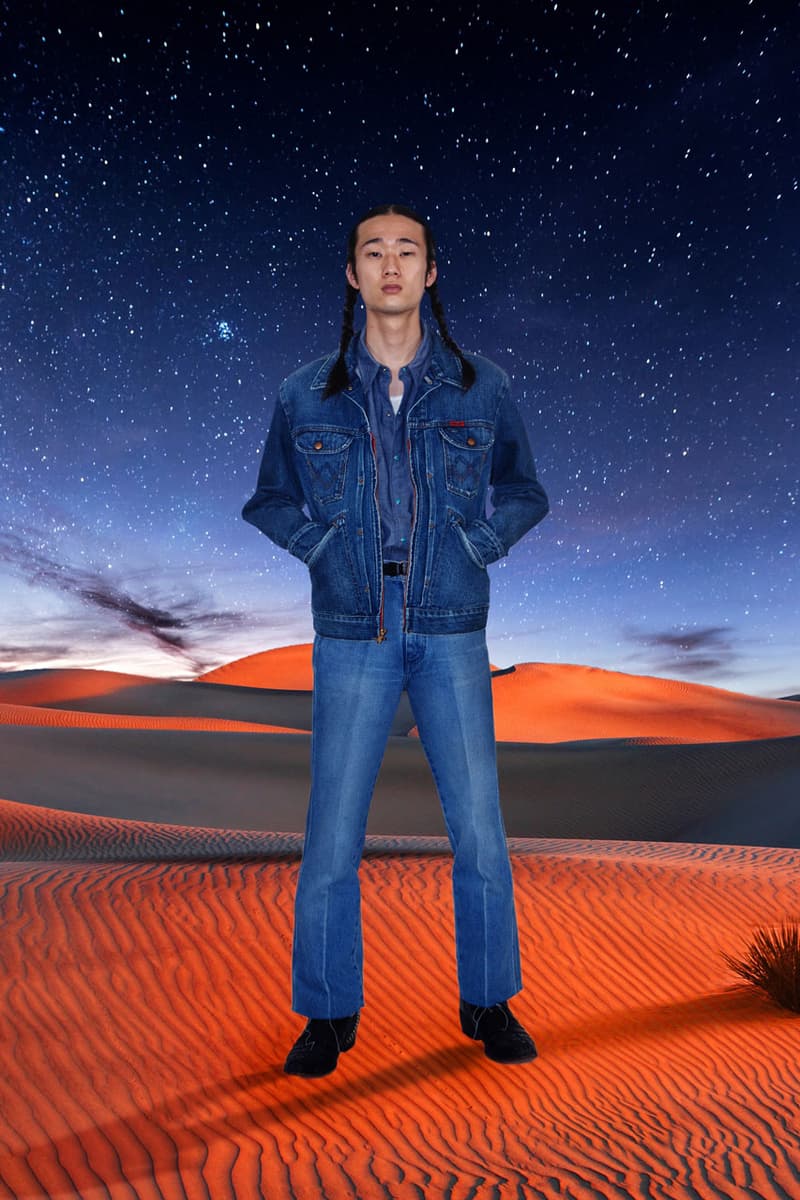 4 of 20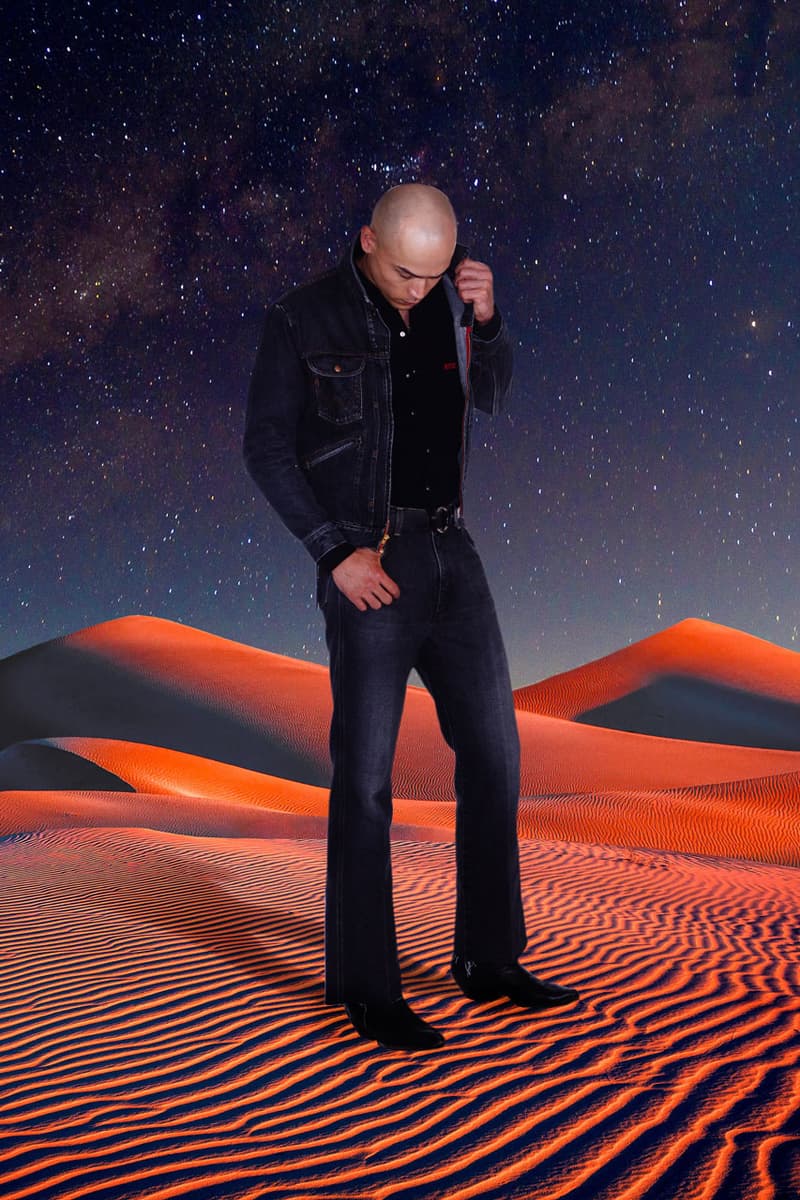 5 of 20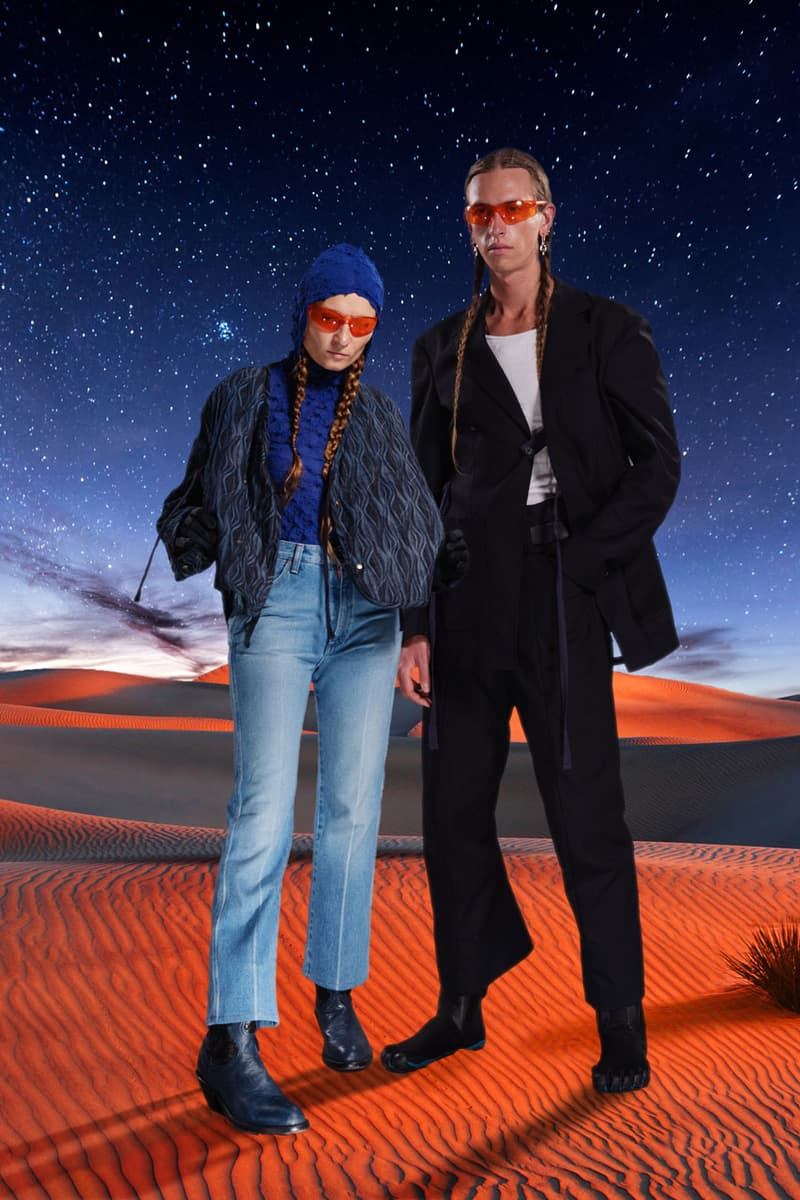 6 of 20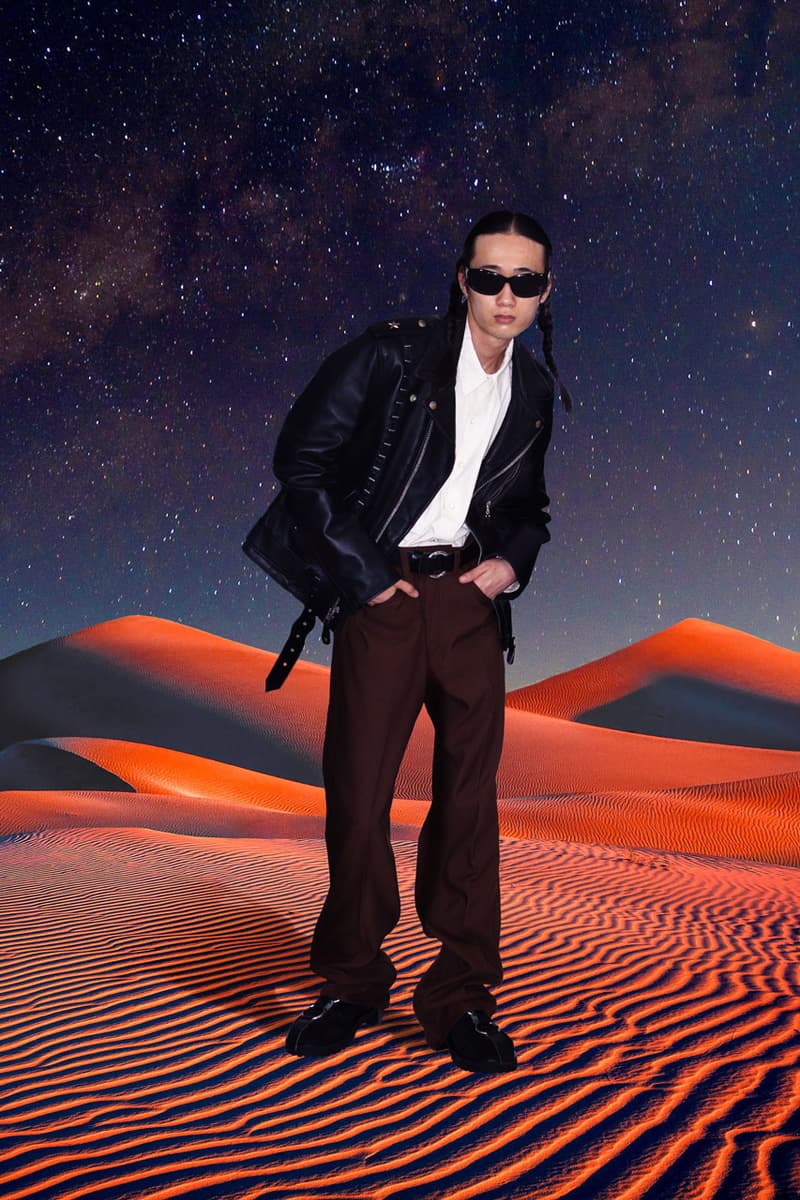 7 of 20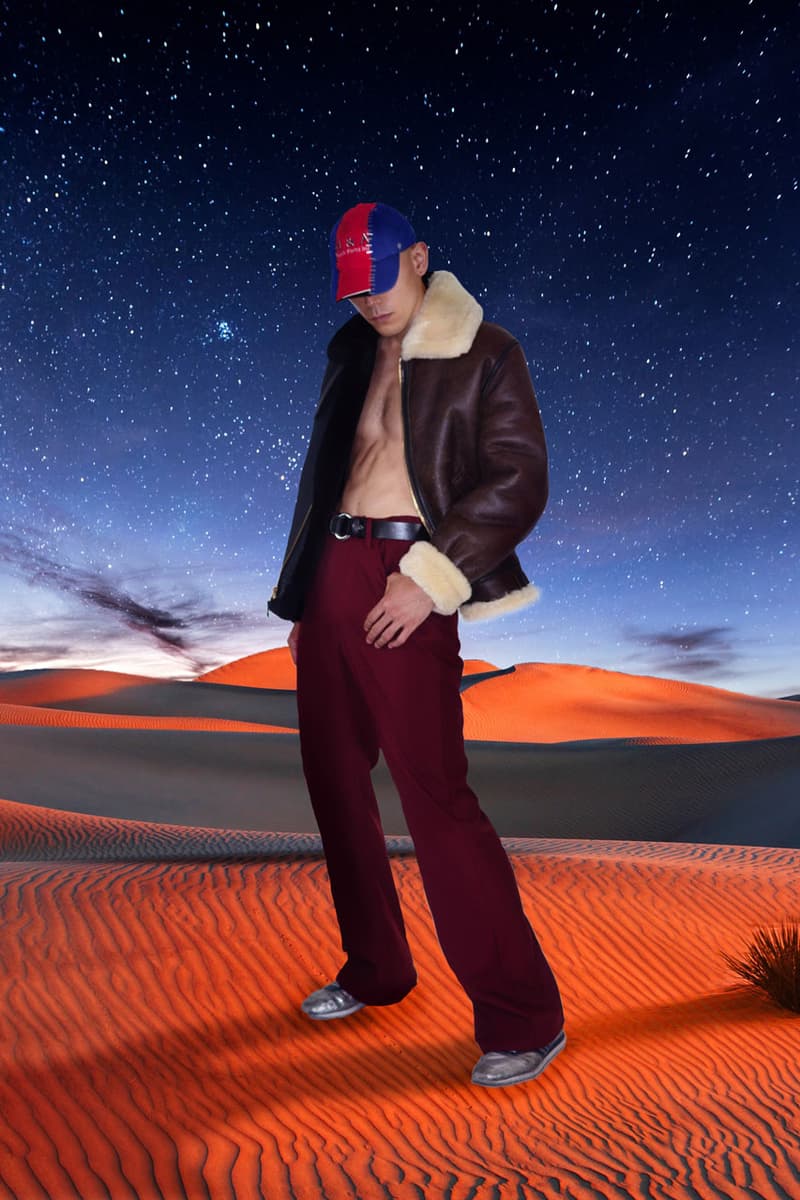 8 of 20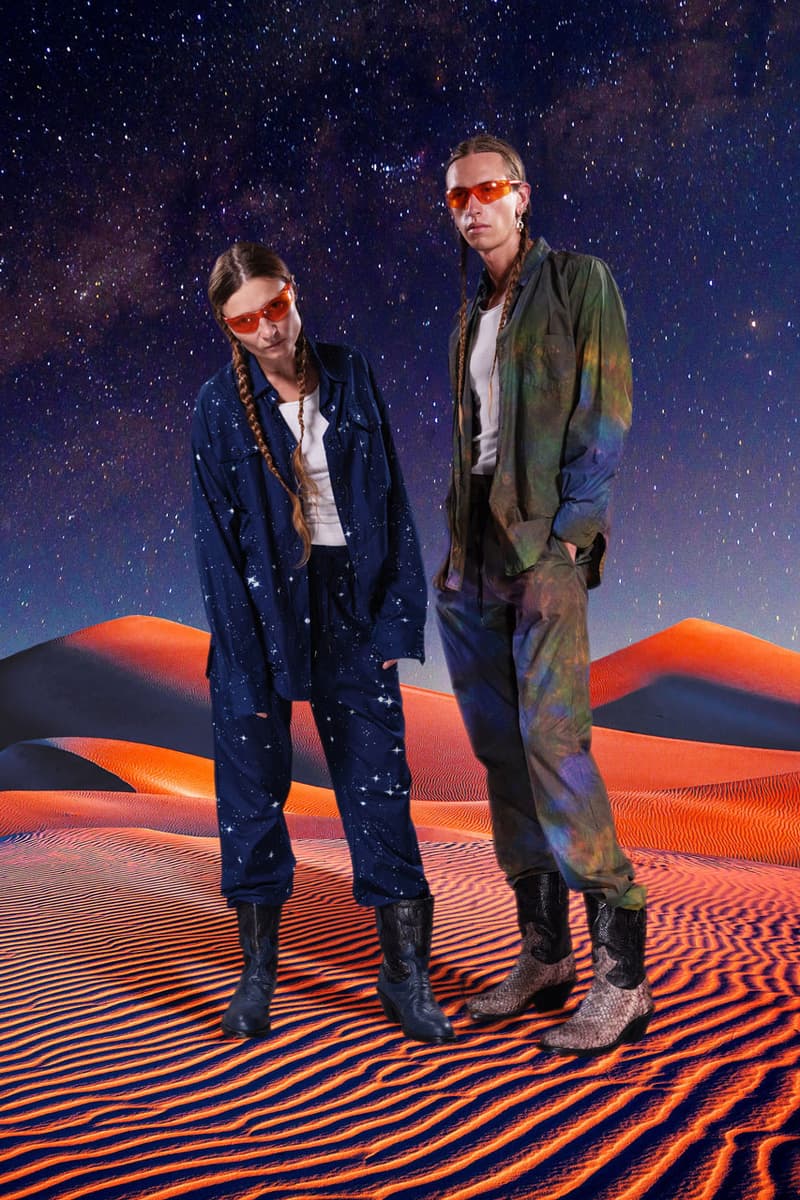 9 of 20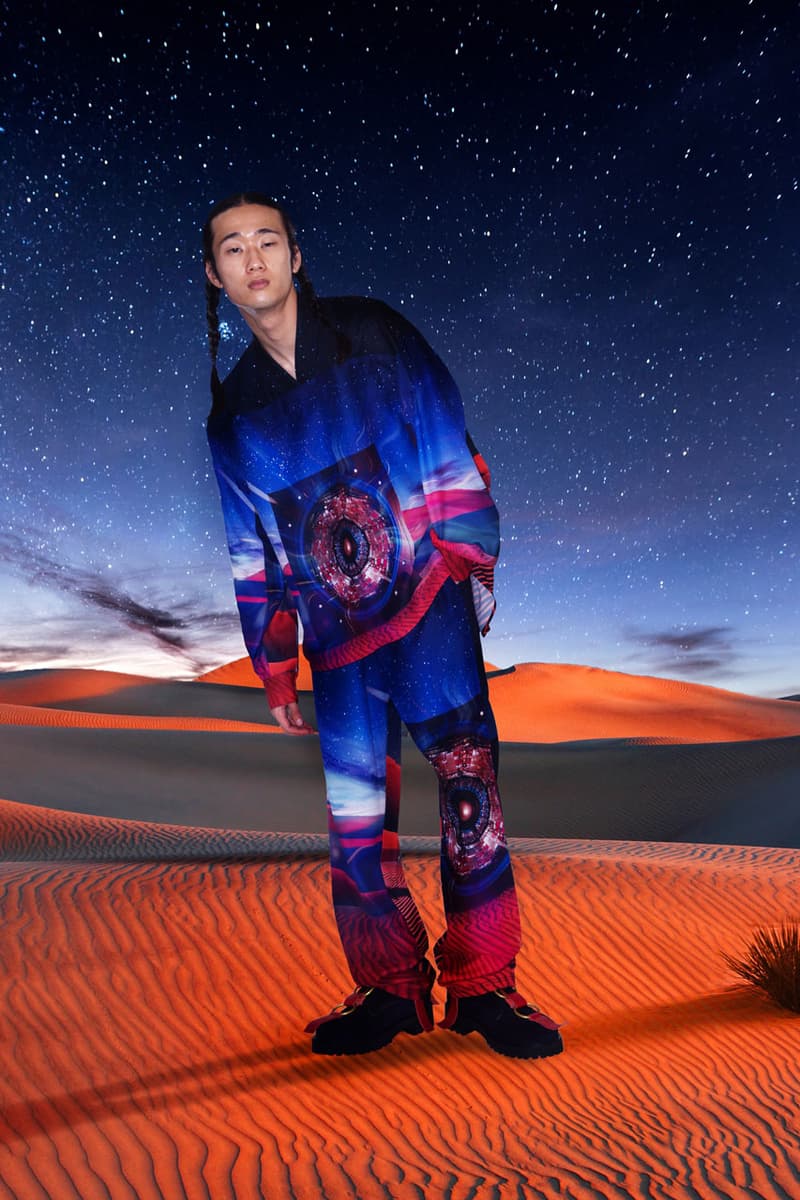 10 of 20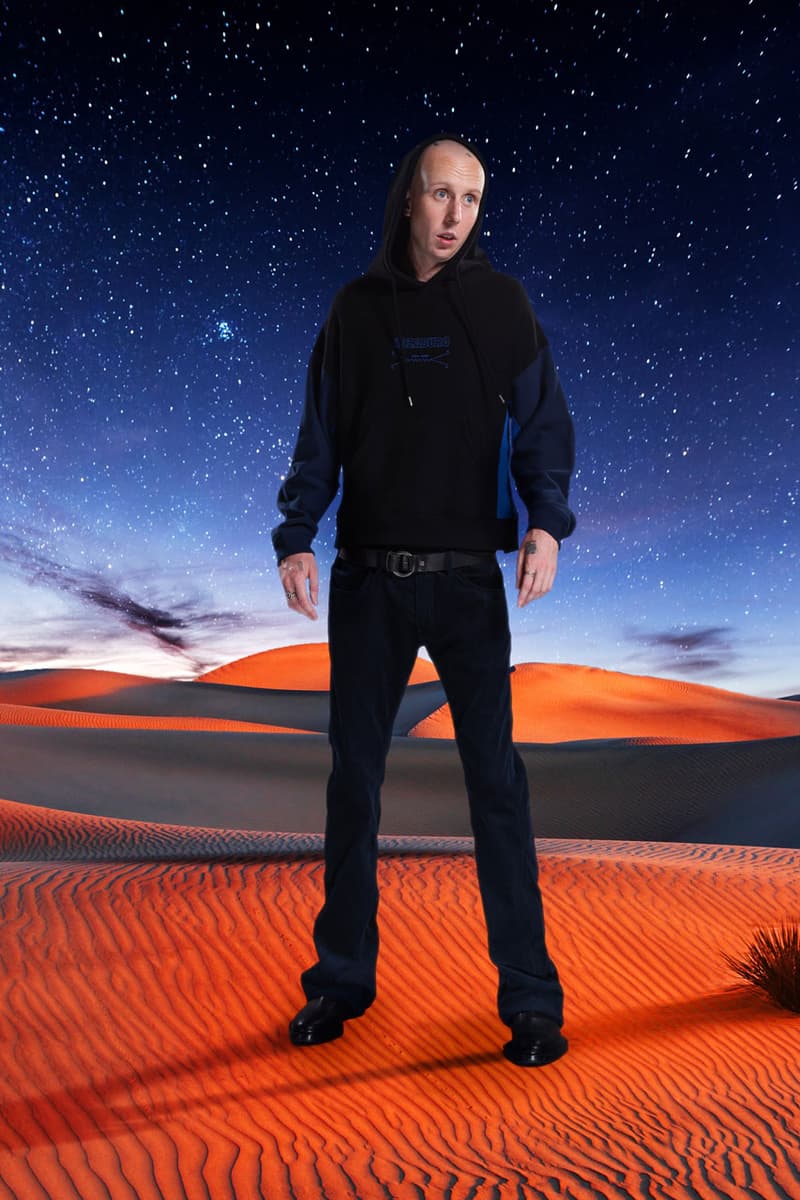 11 of 20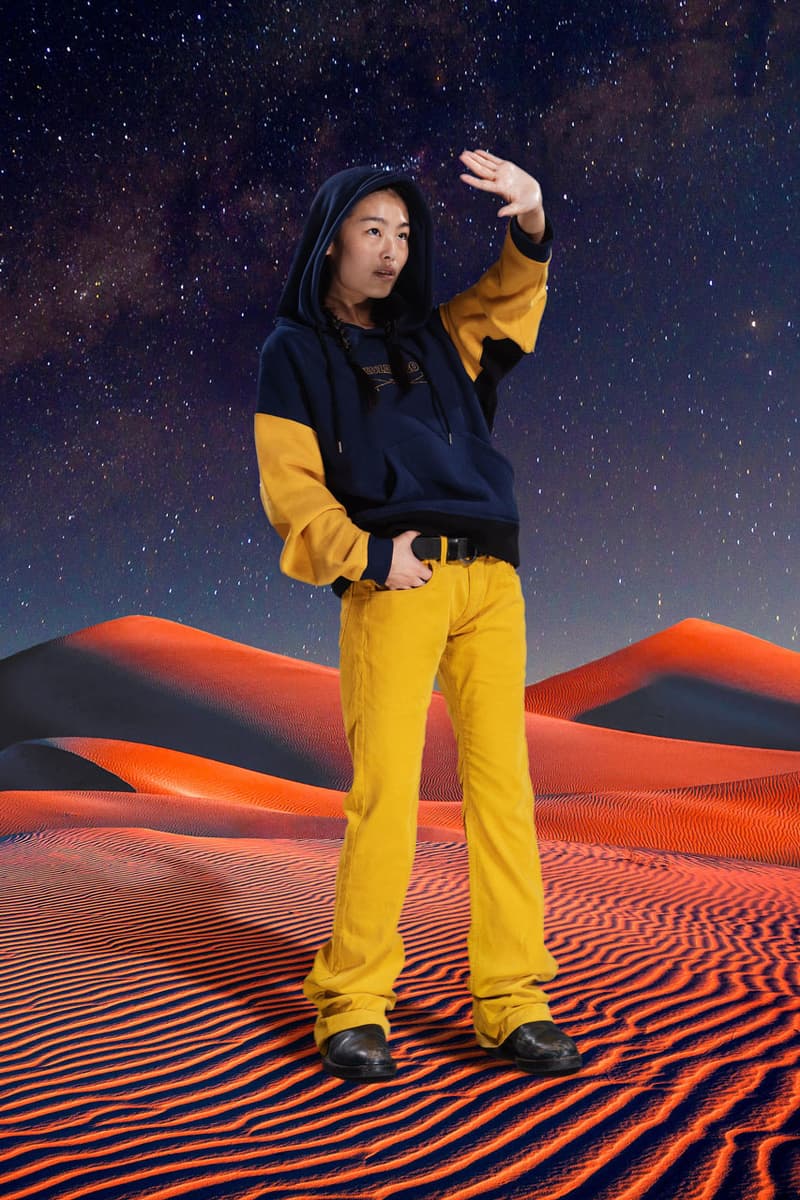 12 of 20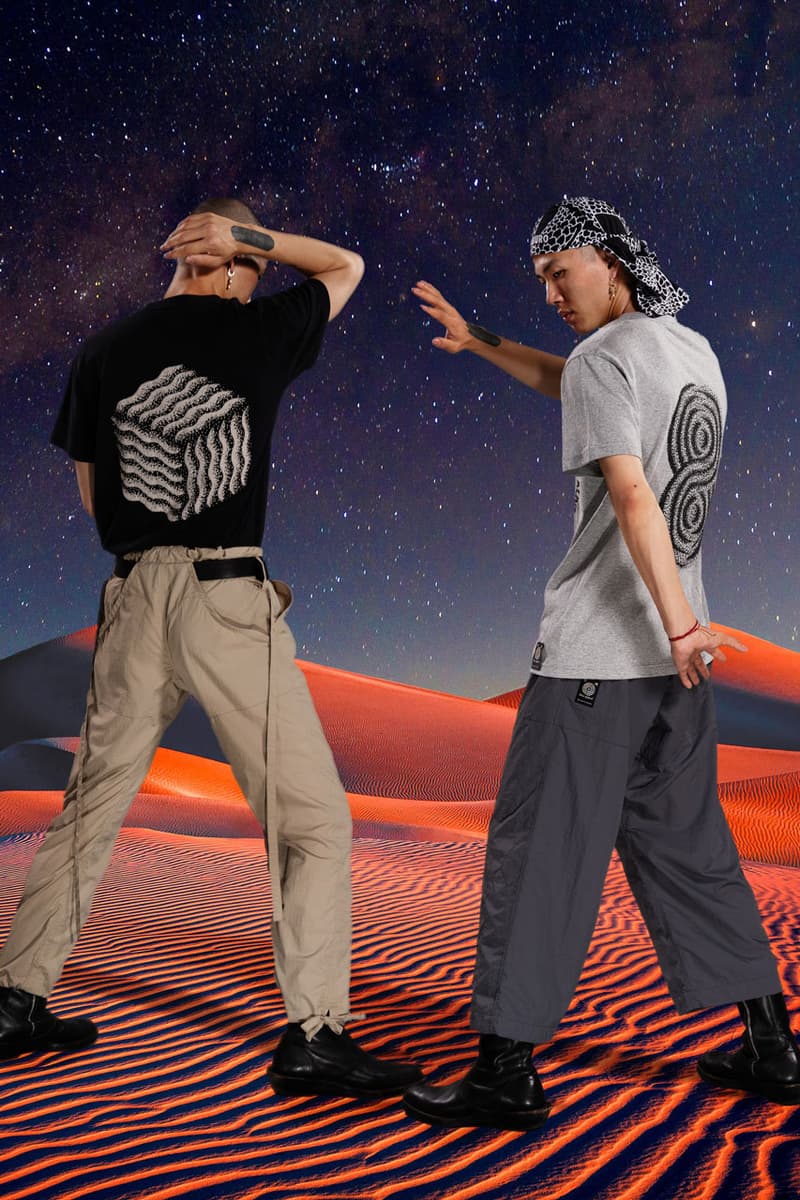 13 of 20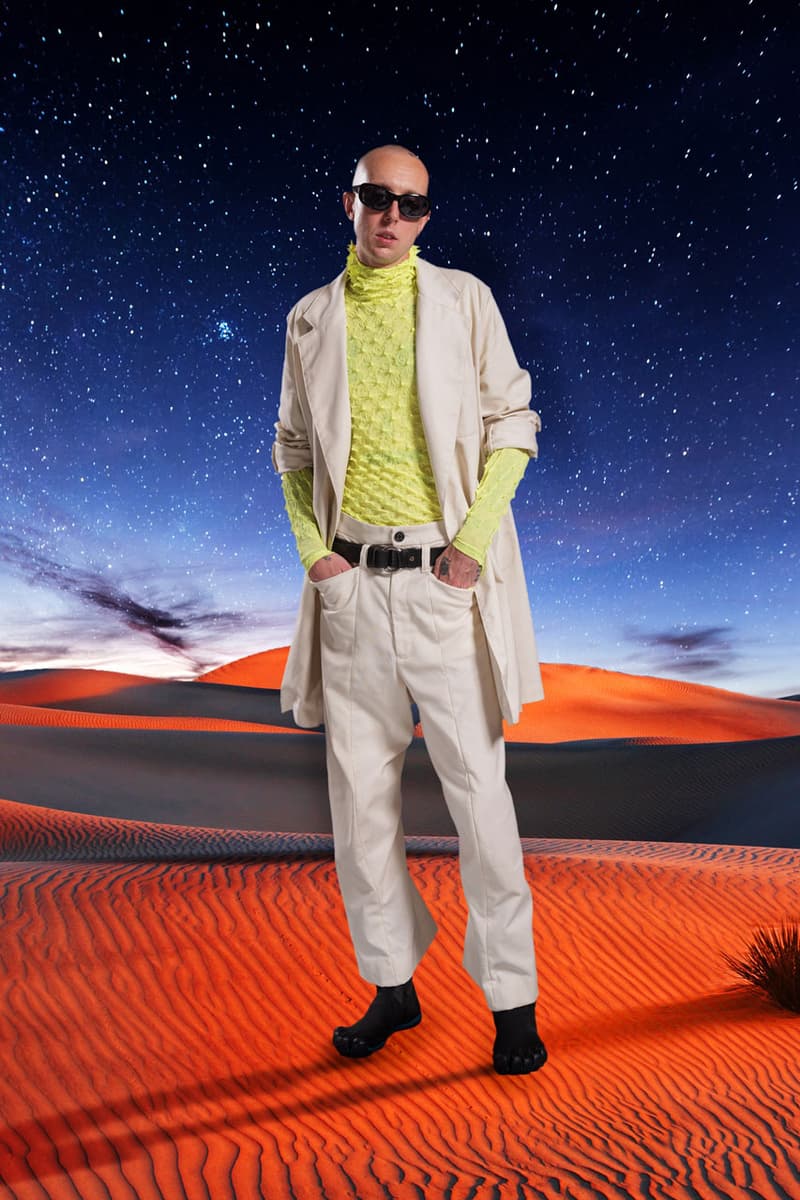 14 of 20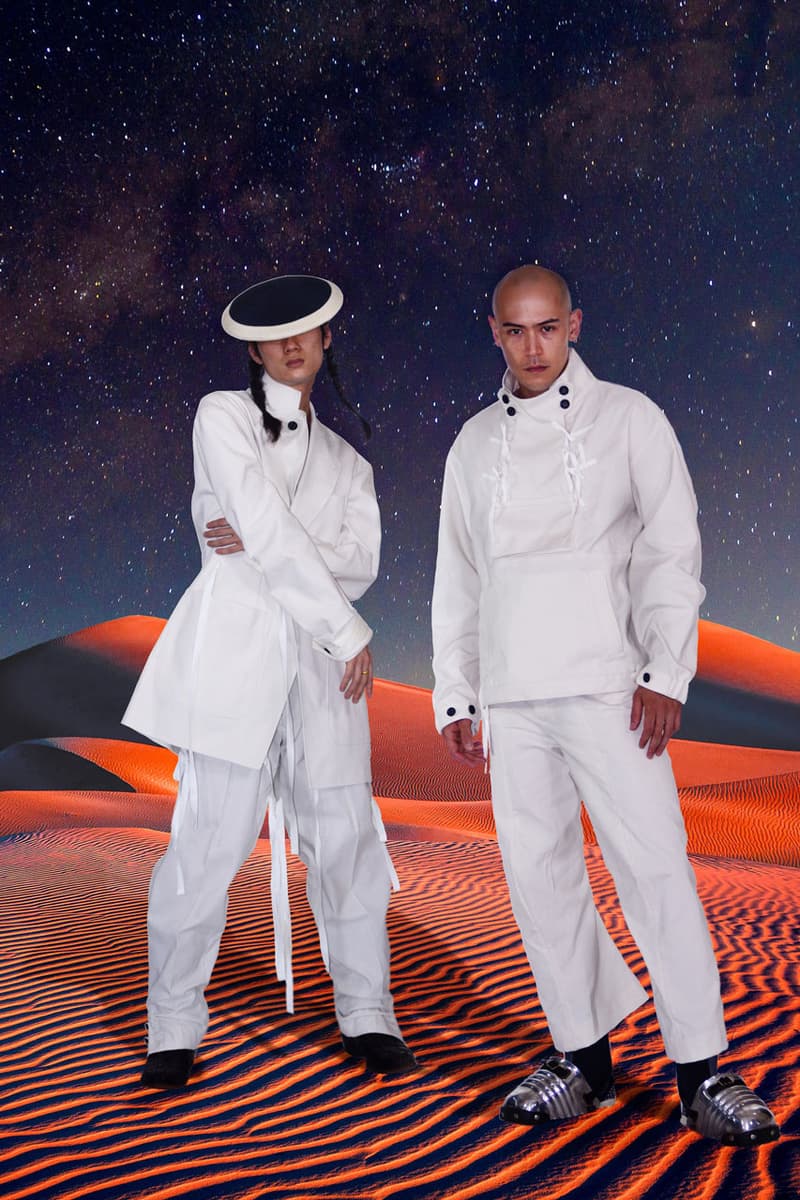 15 of 20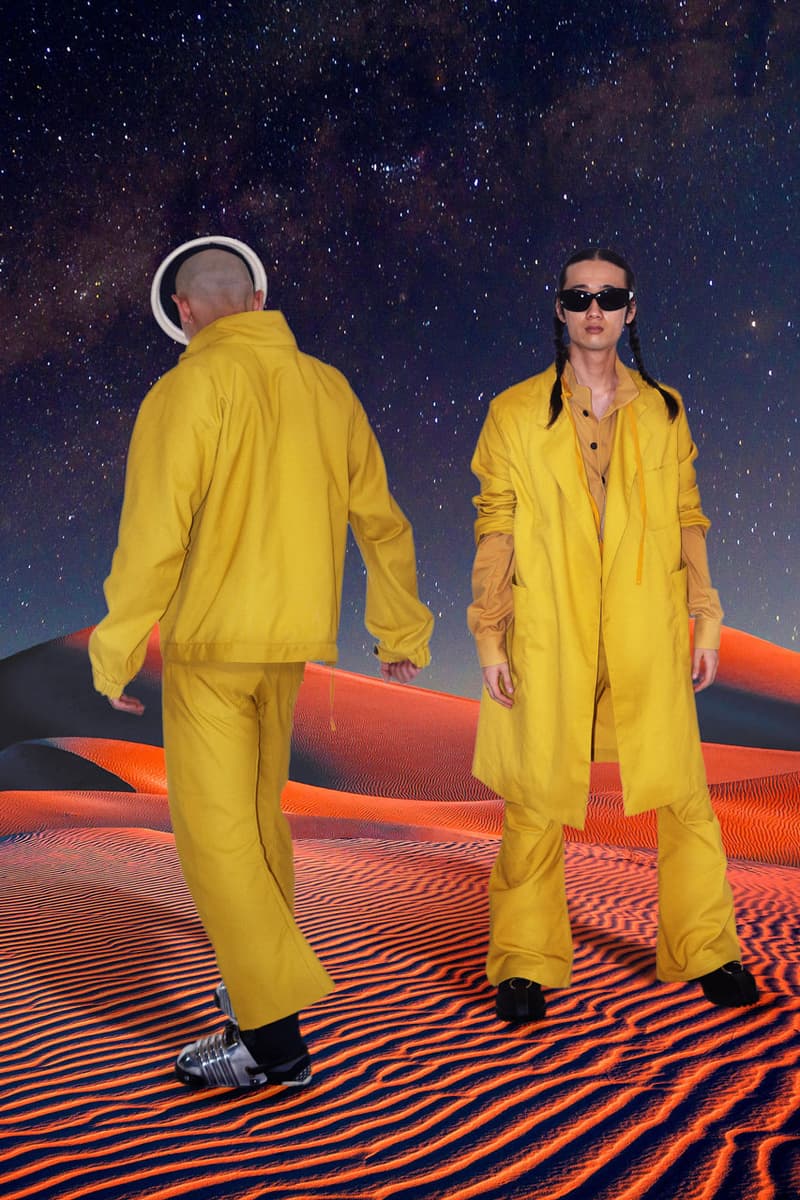 16 of 20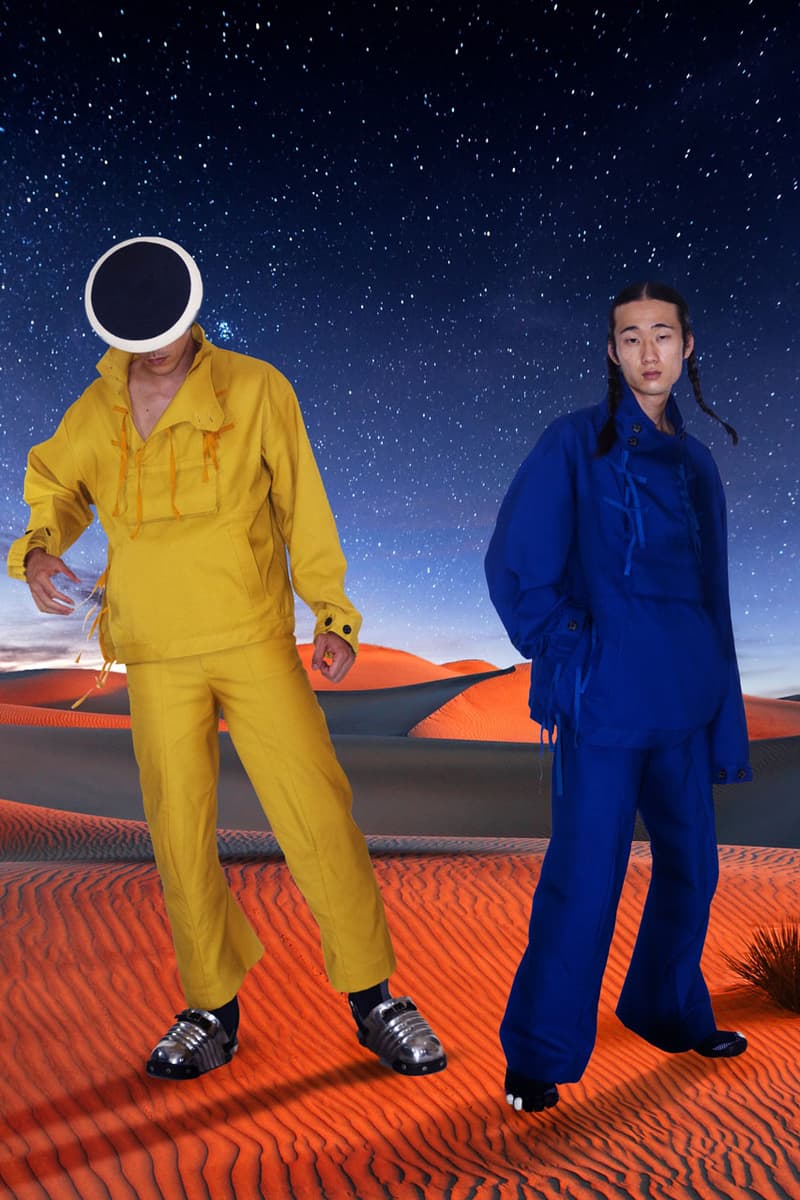 17 of 20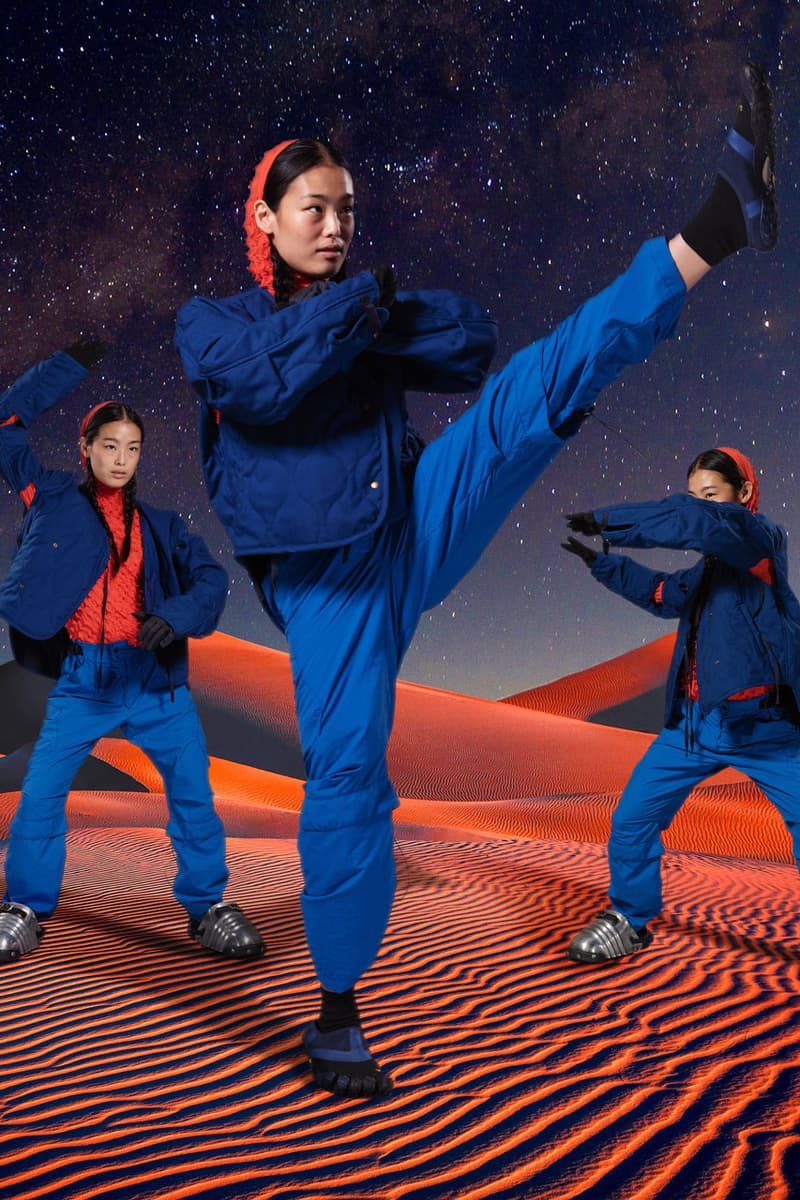 18 of 20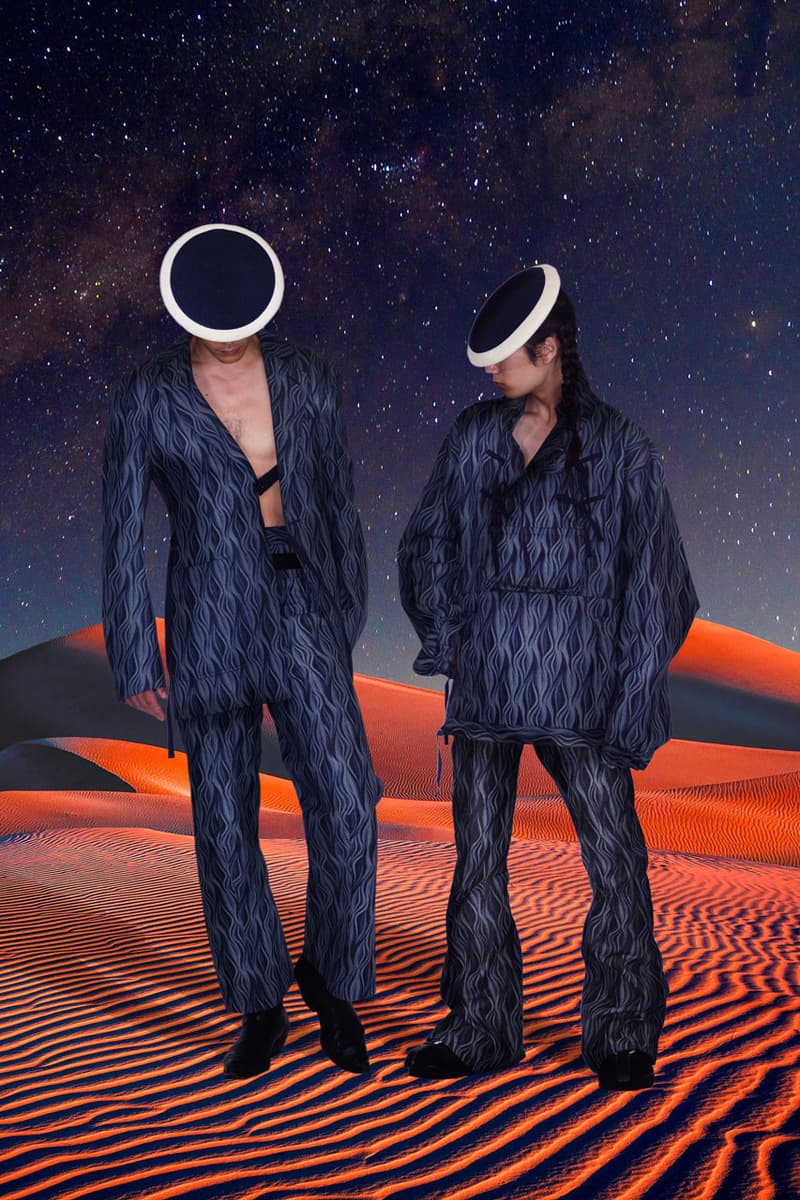 19 of 20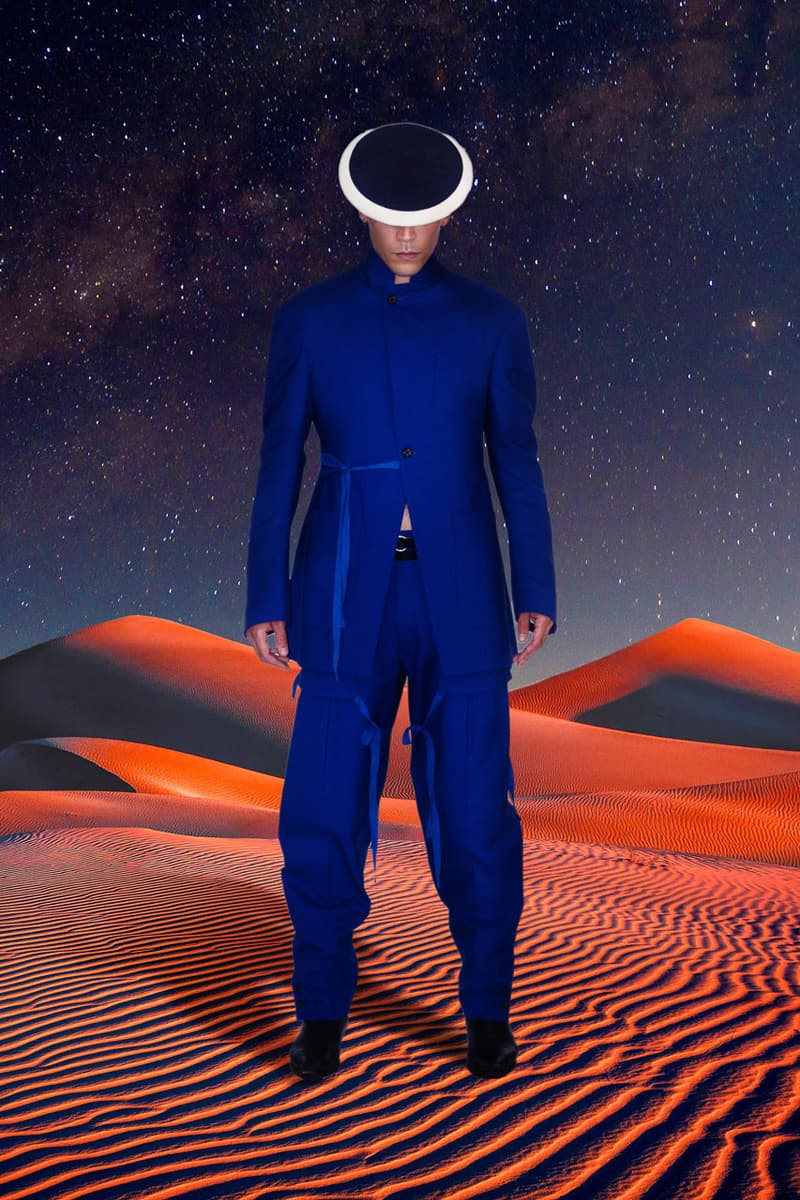 20 of 20
For the Spring/Summer 2022 season, Kozaburo Akasaka continues his mission of honoring the connection he makes with people and places. Specifically, he wants his design process to unite those who resonate with his vision.
The setting of the SS22 collection is a dreamy landscape that exists beyond Akasaka's thoughts titled "The Land of Setting Sun," which is where the new collection comes to life through three main lines: WAVE OF SAND, PHANTOM RANCH MARKET and KOZABURO'S tailoring.
The first line features updated utility-style pants and jerseys and utilizes breathable materials. The second line reconstructs shearling materials and creates new garments out of the brand's deadstock fabrics. Jackets are cut in half and reassembled via hand-stitching and staples to create a newly-reimagined garment, some featuring an airbrushed setting sun design on the back.
The third line updates clean tailoring with modern elements such as asymmetrical designs, bold colors and vibrant patterns. One of the tailoring highlights is a deep cobalt blue ensemble featuring an asymmetrical blazer with a two-button closure and matching pants with strap embellishments.
Additionally, KOZABURO collaborated with Wrangler to present a capsule collection of denim jeans and jackets in black and indigo washes. The capsule also includes low-rise flare corduroy jeans and a pair of extended-leg dress jeans.
With each collection, Akasaka always focuses on nature and spirituality as a detachment from our technology-centered society. To further this meditation as it relates to his new collection, KOZABURO is hosting a sonic event on September 24 in New York.
Expect to see the collection in the coming months on the brand's website.
In related news, Labrum's SS22 collection sees British styles meet West African accents.