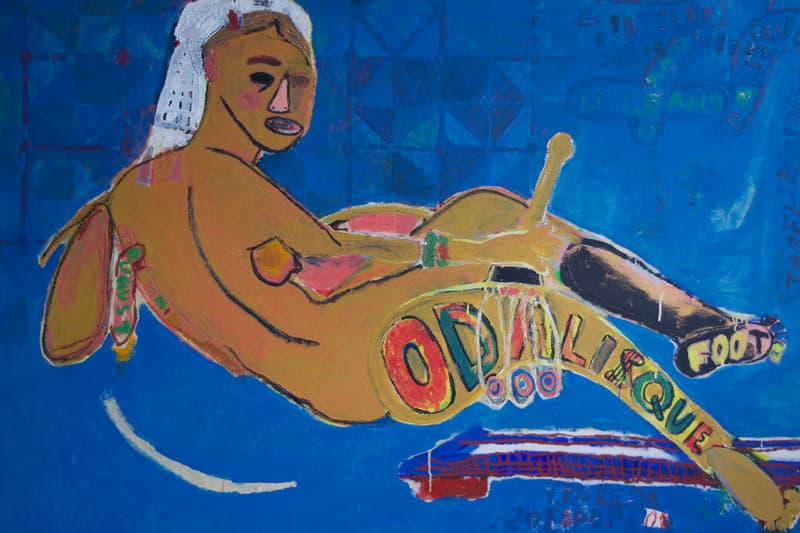 1 of 8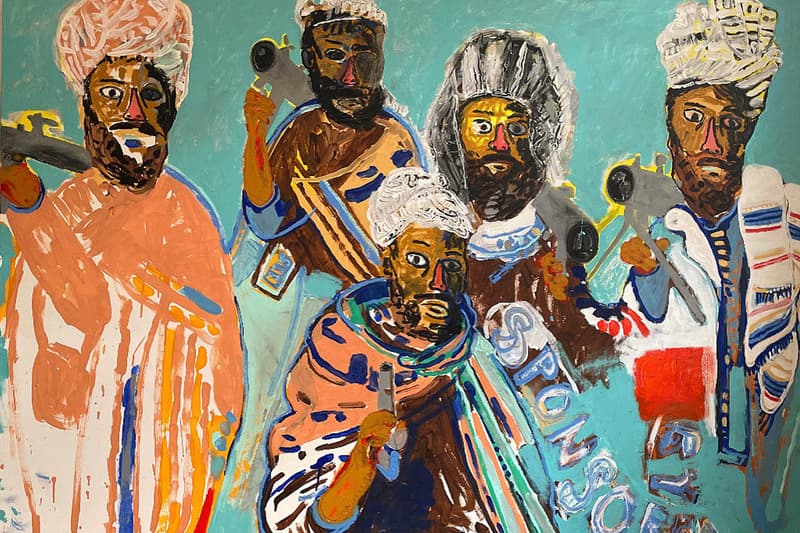 2 of 8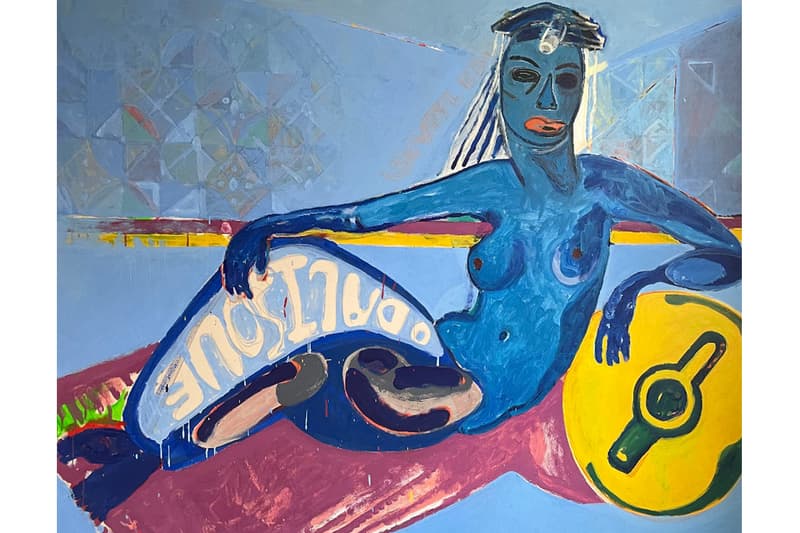 3 of 8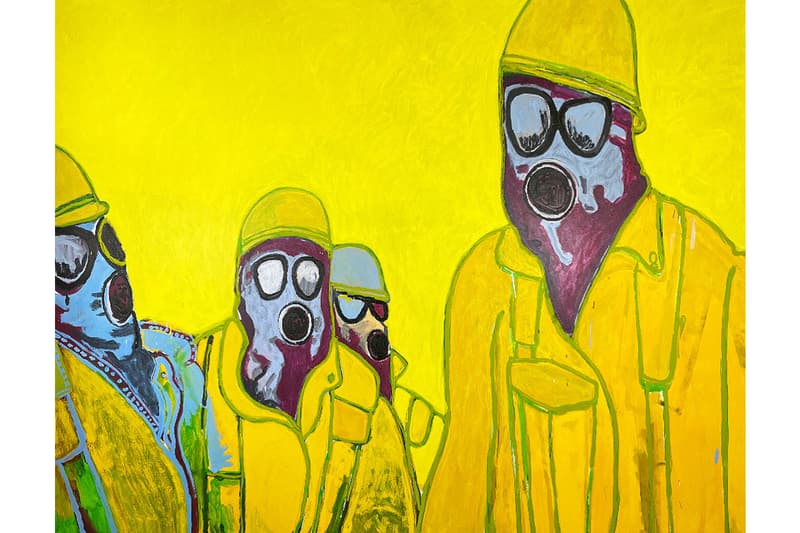 4 of 8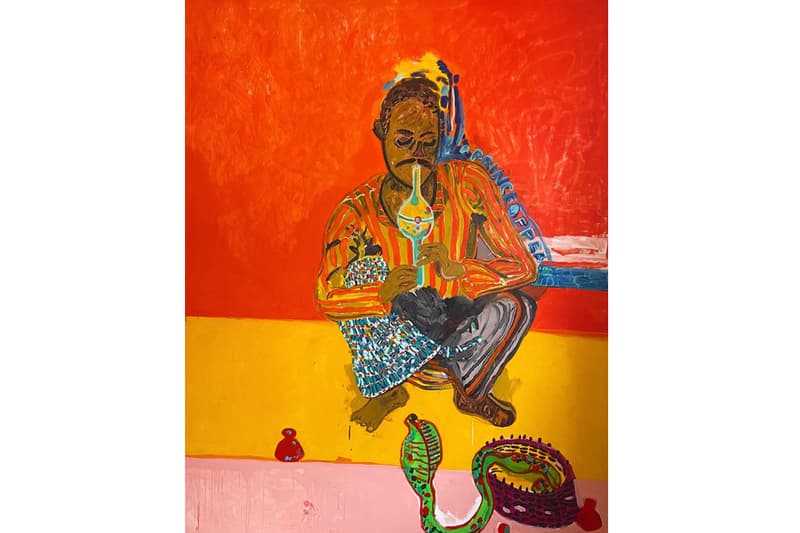 5 of 8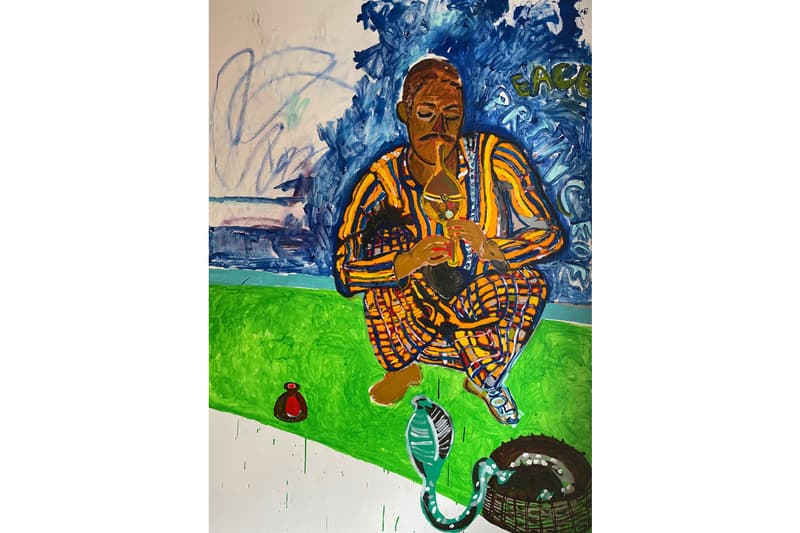 6 of 8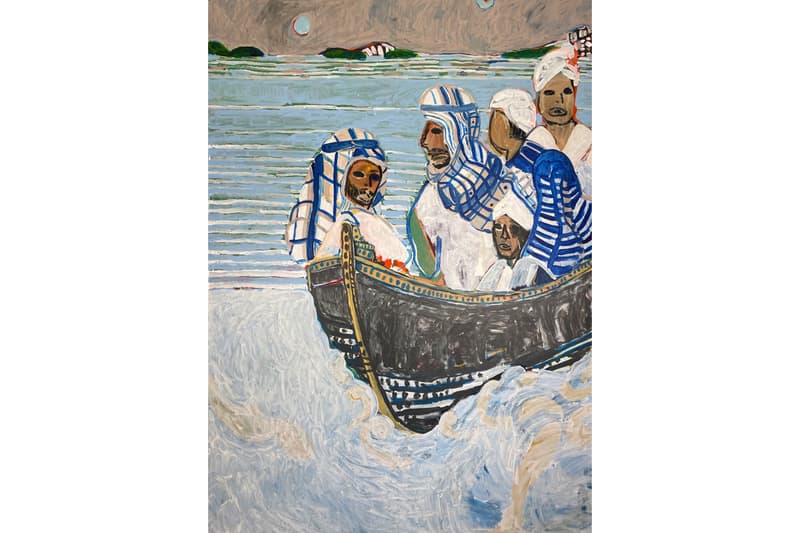 7 of 8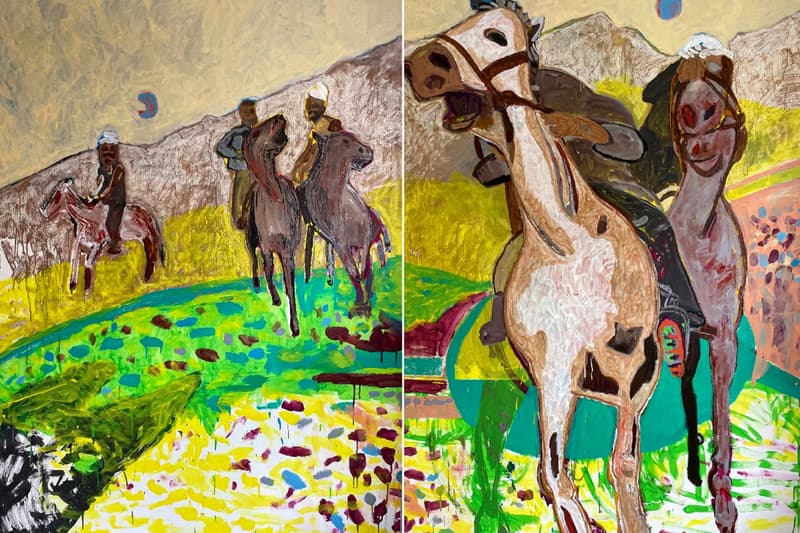 8 of 8
Tarek Sebastian Al-Shammaa Opens His First Solo Exhibition in Los Angeles
A new body of work that meditates on the harsh realities of the post-colonial world.
---
Tarek Sebastian Al-shammaa is a British artist of French and Iraqi descent. His artwork juxtaposes mythological iconography with the bitter realities of contemporary society. The artist has unveiled his first solo show at Los Angeles' New Image Art gallery, entitled "THREE GREEN STARS BUT NO STRIPES."
Al-shammaa recurrently creates characters that comment on his own personal background, along with tropes of mysticism and tokenism that are everpresent in the post-colonial world. In "THREE GREEN STARS BUT NO STRIPES," a man called the "Prince of Peace" is seen playing a Pungi (flute) to dispel the venom and fervent anxieties in the world. Having created this series during the pandemic, Al-shammaa saw these paintings as "devotional works that can soothe" in a time of heightened uncertainty.
"The Prince of peace has five notes on his flute. Played one at a time it creates dissident and fearful notes, but as a chord, the notes become joyful and filled with beauty. The flute will have the sounds of bells, birds, water and pluck strings on bows with the ability to lull the fears and horrors of the world back in its wicker basket," he told Hypebeast.
Each painting tells a story riddled with symbolism from the far throes of history. Many of these narratives contain a multiplicity of viewpoints and invites the viewer to rethink the stereotypes of the Arabic world cultivated by the West throughout the years. "THREE GREEN STARS BUT NO STRIPES" will be on view at New Image Art gallery until October 9.
Also on view, Tom Sachs has unveiled the latest installment in his Space Program series.
New Image Art
7920 Santa Monica Blvd,
West Hollywood, CA 90046