Chess Champion Nona Gaprindashvili Sues Netflix Over "Sexist" Line in 'The Queen's Gambit'
The series finale of the Emmy-nominated show claimed that Gaprindashvili "never faced men" in competitions.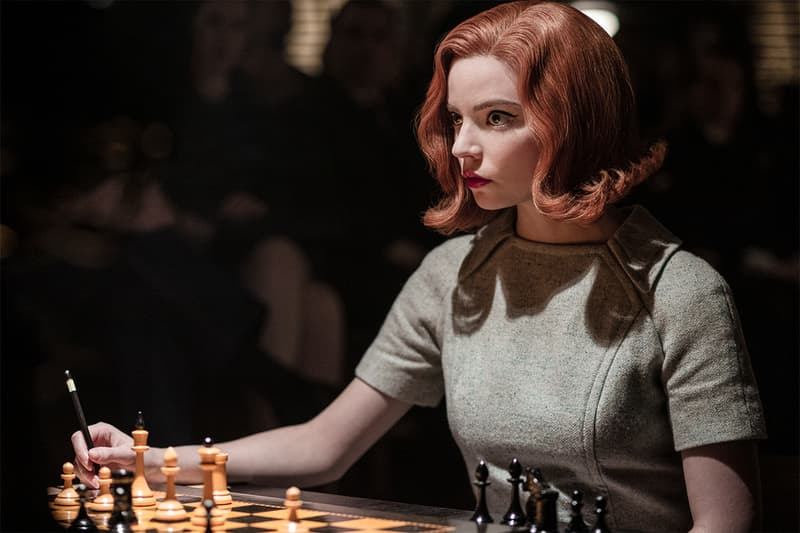 Soviet chess champion Nona Gaprindashvili has filed a $5 million USD defamation lawsuit against Netflix over a "sexist" line in The Queen's Gambit.
According to reports, Gaprindashvili's suit refers to a line said by a commentator during the series finale. "The only unusual thing about her, really, is her sex, and even that's not unique in Russia. There's Nona Gaprindashvili, but she's the female world champion and has never faced men," the commentator says as Beth Harmon, portrayed by Anya Taylor-Joy, plays a white-knuckle match in Moscow.
The chess icon's suit begs to differ, stating that Gaprindashvili has "won many championships, beat some of the best male chess players in the world, and was the first woman in history to achieve the status of international chess grandmaster among men," adding that the line said by the commentator "is manifestly false, as well as being grossly sexist and belittling." The 25-page lawsuit goes on to state that in 1968 — the year the series finale was set — Gaprindashvili went against at least 59 male chess players "including at least ten Grandmasters of that time, including Dragolyub Velimirovich, Svetozar Gligoric, Paul Keres, Bojan Kurajica, Boris Spassky, Viswanathan Anand and Mikhail Tal. The last three were also world champions during their careers."
"Netflix brazenly and deliberately lied about Gaprindashvili's achievements for the cheap and cynical purpose of 'heightening the drama' by making it appear that its fictional hero had managed to do what no other woman, including Gaprindashvili, had done," attorneys with Rufus-Isaacs Acland & Grantham LLP state for their acclaimed client. "Thus, in a story that was supposed to inspire women by showing a young woman competing with men at the highest levels of world chess, Netflix humiliated the one real woman trail blazer who had actually faced and defeated men on the world stage in the same era."

This arrogant refusal to take responsibility for its actions was shockingly tone-deaf, given the sexism and offensiveness of its lie," the suit goes on to say, explaining that Gaprindashvili reached out directly to have the apparent wrong righted."
Netflix responded to the suit with a short statement that read, "Netflix has only the utmost respect for Ms. Gaprindashvili and her illustrious career, but we believe this claim has no merit and will vigorously defend the case."
The Queen's Gambit is currently up for 18 nominations at this weekend's Emmy awards.
Elsewhere in entertainment, Billie Eilish, Simone Biles and more have been named TIME's 100 Most Influential People of 2021.