Tom Brady Says He Can Play Until He Is 50 Years Old
Brady might just never retire.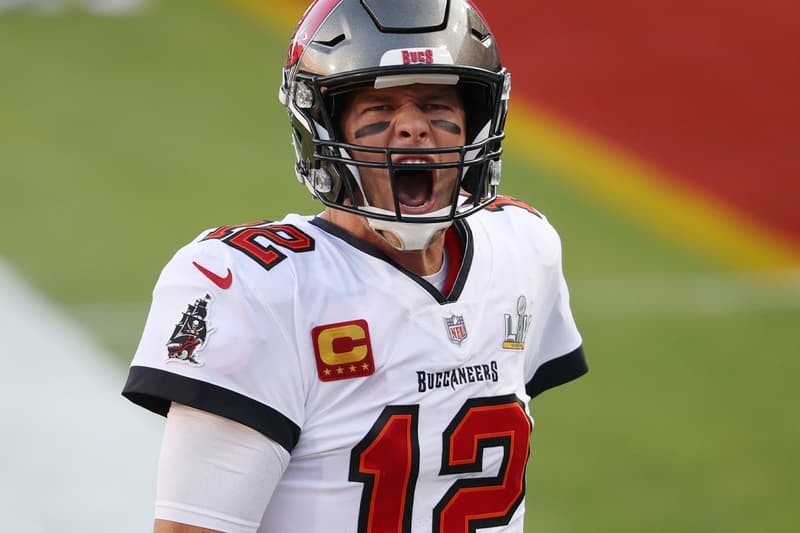 Tom Brady has offered a surprising new insight regarding playing in the NFL until he is 50 years old.
In the past, Brady, who is widely considered as the GOAT, has been quite vocal about only playing in the NFL until he is 45 years old. Now, it appears that the quarterback is pushing back his timeline. In a recent episode of Tommy & Gronk, Brady was posed with the question of whether or not it would be possible for him to play until he was 50. Brady responded, "Wow. Seems to be a really hot question lately. Can Tom Brady play until 50? Like, 50 years old? 50." Gronk chimes in with some quick math, "You're 44, so that's six more years."
Brady gives the questions a little more thought before answering, "I don't find it so difficult. Plus, in Florida, it's kind of a retiree state, so I feel like I can play and then just glide into retirement. I think I can. I think it's a yes." With this response, the Bucs quarterback seems to be entertaining the idea of playing for six more years. If that is the case, there is a possibility that football fans will see another six years of Rob Gronkowski as well. The response is somewhat surprising as not too long ago, the seven-time Super Bowl champion shot down the idea of playing until he was 50.
Back in August, Brady showed commented on his retirement stating, " I'll know when the time's right. If I can't…if I'm not a championship-level quarterback, then I'm not gonna play. If I'm a liability to the team, I mean, no way. But if I think I can win a championship, then I'll play." Should Brady play until he is 50, it means that NFL plans will be able to see him through to the 2027 season.
? TOMMY & GRONKY IS BACK ?@TomBrady and @RobGronkowski answer the internet's most searched questions…

Full episode ➡️ https://t.co/NjmQVZsEFu pic.twitter.com/kw2ME7yKSx

— Tampa Bay Buccaneers (@Buccaneers) September 16, 2021
In other sports news, Cristiano Ronaldo recently set a new record for having the most appearances in the history of the UEFA Champions League.