The Mountain Shows Off Shredded Body Transformation Ahead of Boxing Match
Dropping a total of 120 pounds.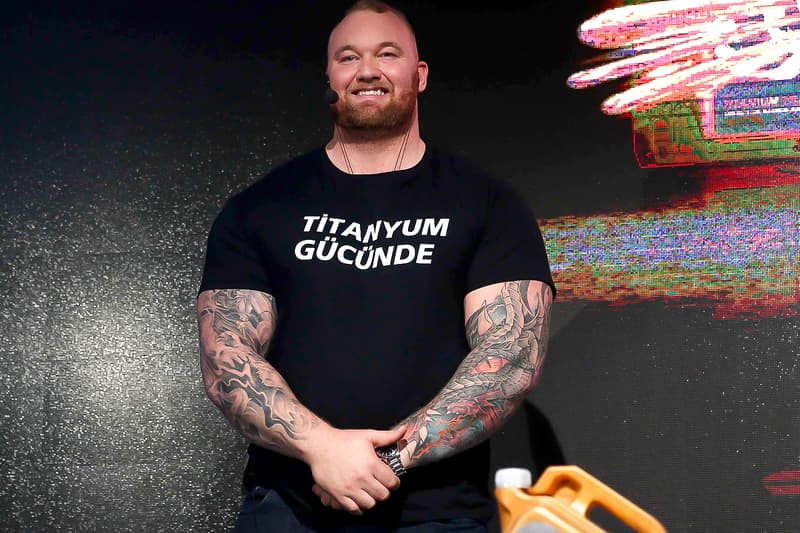 Hafthor Julius Bjornsson aka "The Mountain" has just shared with fans the fruits of his 120-pound weight cut in preparation for his next boxing match.
Set to fight arm-wrestler Devon Larratt in just a few days — as a replacement after Eddie Hall's bicep tear — the 6'9" ex-strongman competitor is now down to a total weight of 328 pounds. Revealed to Men's Health, Bjornsson reportedly went from a 10,000 calorie diet to just 4,000, and increased his cardio.
While this can no longer be considered the "World's Strongest Fight," it is still interesting to see the amount of weight Bjornsson had to cut as well as Larratt's level of commitment in a sport outside of arm-wrestling.
In other sports news, Tom Brady says he can play until he is 50 years old.