"I Want to Contaminate Fashion": The Next Phase in Moncler's Collaboration Strategy
The brand's CEO, Remo Ruffini, on what's in store for Moncler Genius.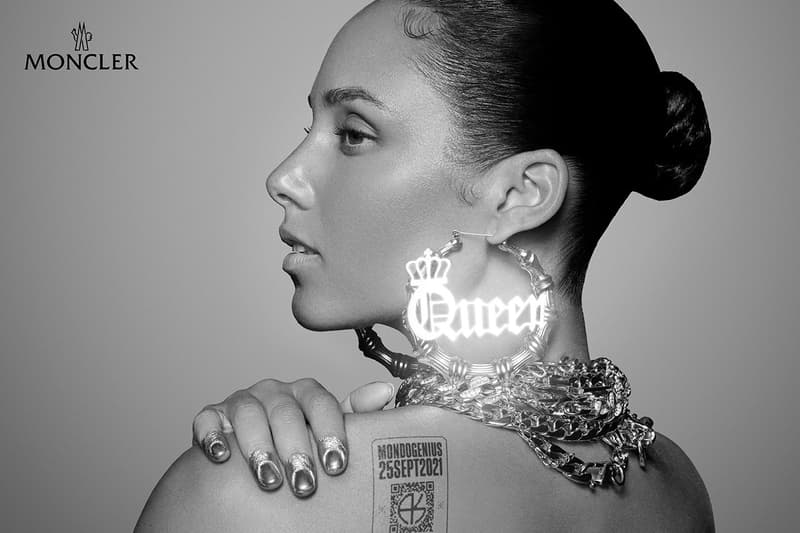 Now entering its fourth year, Moncler Genius has been held up as the gold standard of collaboration programmes. An ever-rotating cast of guest designers (which has included the likes of Hiroshi Fujiwara, 1017 ALYX 9SM, Noir Kei Ninomiya, and Craig Green) has transformed Moncler's signature down jackets into abstracted workwear, monochromatic wearable sculptures, and even ballgowns.
So how to keep the project's momentum going? By evolving. This Saturday, September 25, will see the debut of MONDOGENIUS, a globally live-streamed event taking place simultaneously in New York, Tokyo, Shanghai, Seoul and Milan, hosted by Alicia Keys. It will launch the next round of the brand's collaborations — more on that below — but will also introduce a new roster of non-fashion creative projects from the likes of Solange and the Call Me By Your Name director Luca Guadagnino.
Ahead of the event, HYPEBEAST sat down with Moncler CEO Remo Ruffini for a glimpse of what to expect.
HYPEBEAST: So, without spoiling the event on Saturday, can you explain why you wanted to evolve the Genius programme?
Remo Ruffini: Really, it goes back to what I felt three or four years ago, when we first launched Genius: we realised that we have to improve the community around our brand. Our company is very focused on product, and it always will be. The design, the technology, it's very important. But, for us now, it's the moment to shift focus from product to culture.
So what will be different this time around?
I've started looking for creative people outside of the fashion world. At this point, we've already worked with maybe 25 or 30 designers: everyone from the Valentino designers to Simone Rocha to Craig Green. So I wanted to start looking outside of that box — and start thinking about musicians, sports people, these kinds of creatives. Someone who can give us a new creative energy. I want to contaminate fashion with all of these other things.
How did you select these new collaborators? It's a curious mix…
We knew that we wanted to be different from classic collaborations. My dream is to build up a festival, and celebrate all of these different ways of thinking. I wanted something more than just another show. So, I decided to call Luca [Guadagnino] and see if he can make something with a new approach.
And Alicia was a perfect example of our evolution. She's amazing, a classic singer, and in the last few years she's really turned into someone who can talk to a younger generation. For a company like Moncler, which was born almost 70 years ago, it's a step.
You mentioned speaking to a younger generation — is that a priority for the brand now?
It's not a priority, but it is the reality. I said since day one at this company that we need to talk to every generation.
But how do you talk to so many different groups — of differing ages, nationalities, and consumer profiles — at once? It's something we've seen many brands struggle with.
This is the beauty, and the challenge. It's like…multitasking. We try to work with different platforms, and have different approaches. Even in our products: you can come to us for a jacket to go to work in the bank, alongside a jacket to go skateboarding in. I love when we have the sixteen-year-old kids in the store next to all the ladies.
We've learned how much people love the brand. I think it's a good moment for us to improve what we are. So it's speaking to the whole world, but through micro-communities in totally different cultures. But it's a journey. Maybe we won't reach the goal on Saturday. But we're in the right position.
"We knew that we wanted to be different from classic collaborations."
Three new designers join the Genius roster this time, and there's a returning face in Francesco Ragazzi. What made you choose to bring them into the project?
I was really fascinated by the creative scene in Korea. And the first name that came to mind, in terms of creativity and the word 'genius', was Gentle Monster. The glasses they did are very interesting in terms of approach. But one of the most interesting for me was this really, really young designer, who is so strong with our kind of outdoors product — and that was Dingyun Zhang. In terms of creativity, I think he's incredible. And, I mean, at the start, his work was kind of crazy. But I told him I want his jackets to live on the street, and I wanted them to sell. And I really think he's one of the most impressive we have.
Then I have these two guys, a husband and wife in Japan, HYKE. They are super minimalistic, but they are very strong. And I think we need something more clean within Genius. And it has this strong, outdoor feeling — but done very much in their way. You will see.
And then, of course, I asked Francesco to come back because he did such an amazing job a couple of years ago.
What's the creative process like? Is it usually straightforward to decide on a direction with the designers?
Honestly, for this edition, it was less easy than before. There were more video calls…which means talking with designers all over the world. So it was not as easy as usual. But we made it work.
How much creative freedom do the guest designers have?
It's a journey — the process lasts for five or six months. But it's brainstorming, starting from day one, about how to mix our cultures. Moncler gives the DNA, and the designer gives their idea. And then, we start prototyping. Like I said, it's a journey.
MONDOGENIUS will be streamed live from its dedicated site on September 25, at 1pm CET.