'Venom: Let There Be Carnage' Receives New Character Posters
Hinting at the return of She-Venom.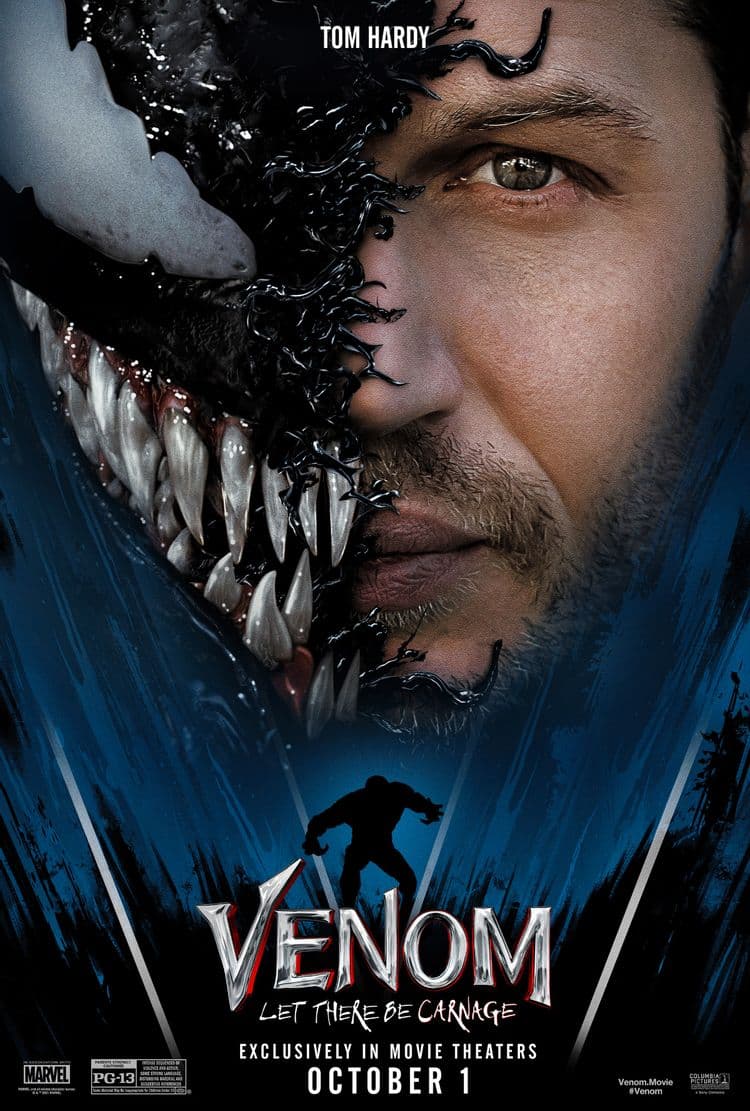 1 of 4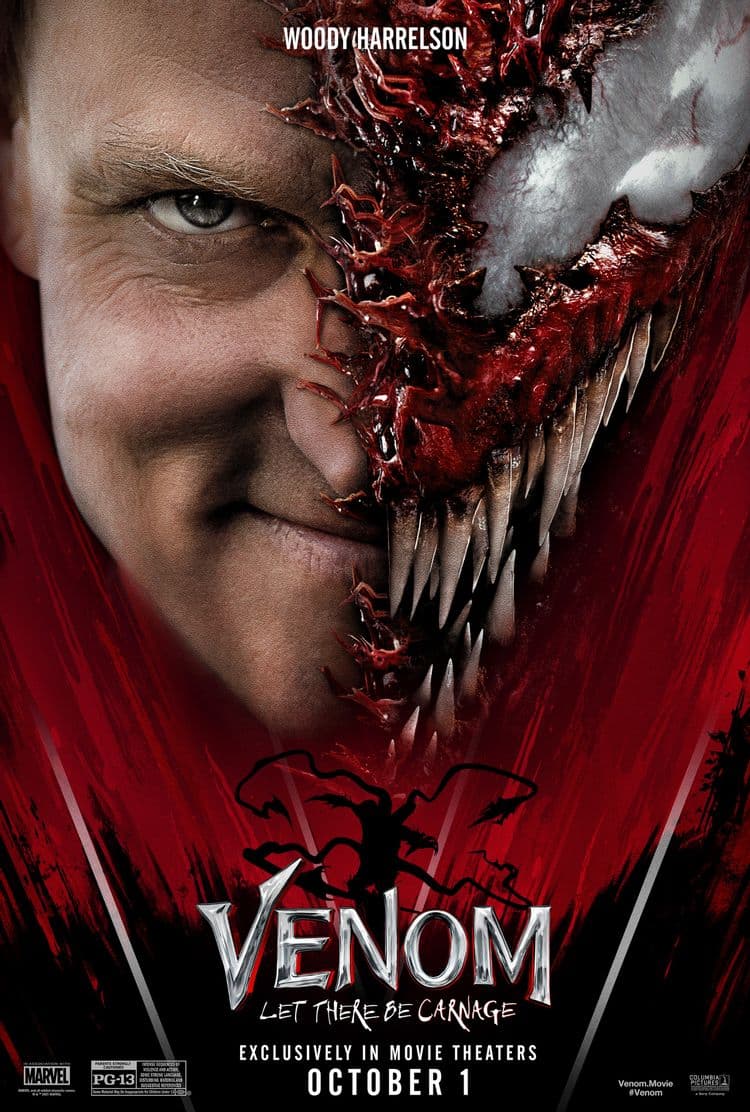 2 of 4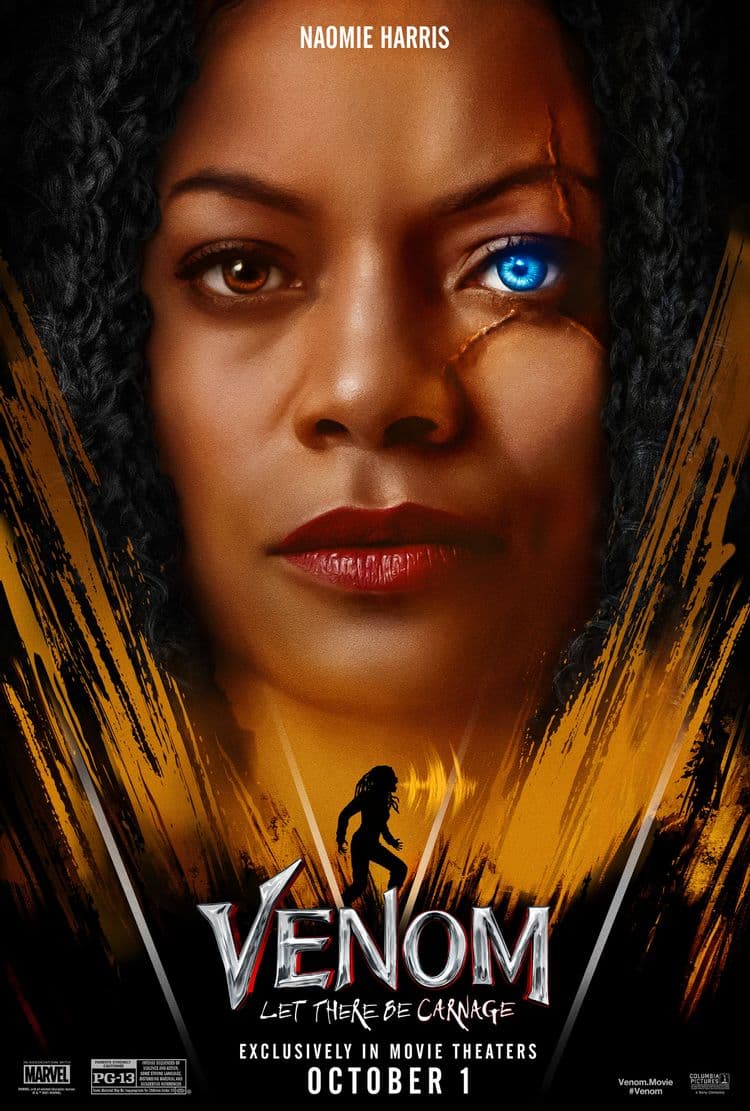 3 of 4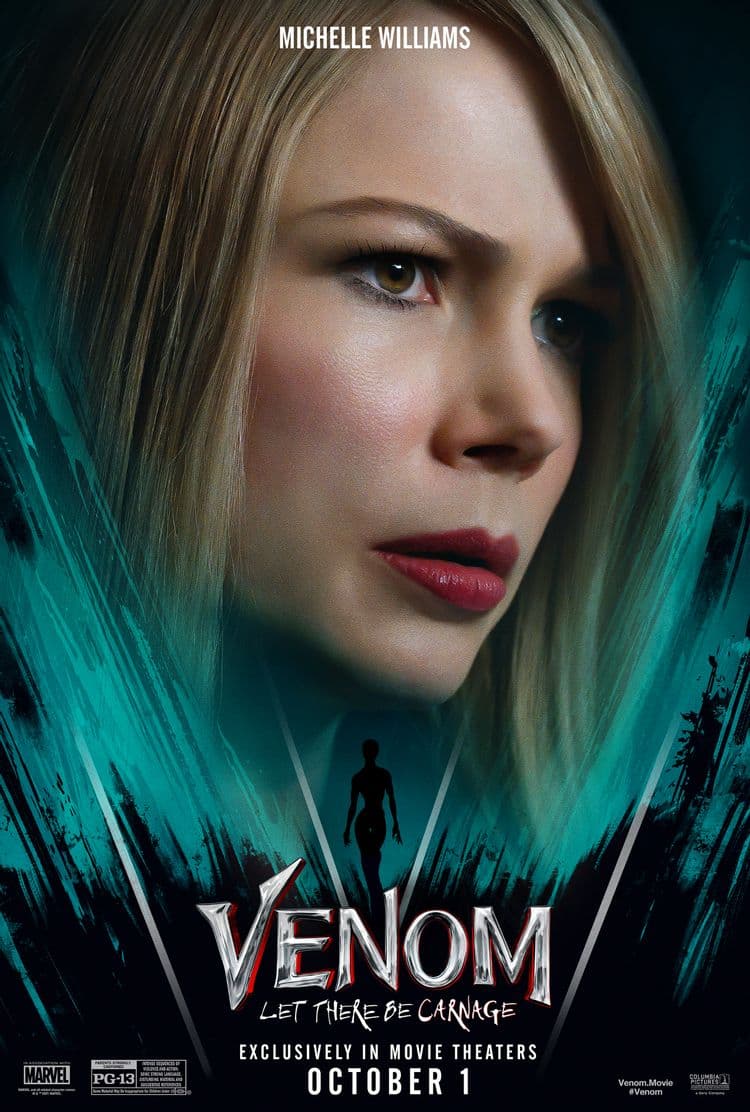 4 of 4
Before the action kicks off two weeks from now, Sony Pictures reveals four new character posters giving fans a little extra to think about ahead of Marvel's Venom 2 premiere.
While the blood-red Carnage/Kasady played by Woody Harrelson, Venom/Eddie Brock starring Tom Hardy, and Shriek played by Naomie Harris were revealed in the official trailer. The new character posters offer a new development. Michelle Williams' poster hints at a She-Venom silhouette, further validated by an Instagram caption that reads "She's back in black" as seen below. The comic book adaptation has seen six release date changes due to uncertain circumstances, so the posters also serve as reassurance for the expecting fans.
Earlier this month, the movie's test screening yielded a strongly positive response with an emphasis on the "epic" post-credits scene, so make sure to stay until the very end of the movie.
Take a look at the posters above, featuring the characters and their symbiote, and expect Venom: Let There Be Carnage to arrive in theaters on October 1.
View this post on Instagram
View this post on Instagram
Elsewhere in entertainment, watch the eerie trailer for A24's The Tragedy of Macbeth.