'Venom: Let There Be Carnage' Reportedly Has an "Epic" Post-Credits Scene
Will Spider-Man make an appearance?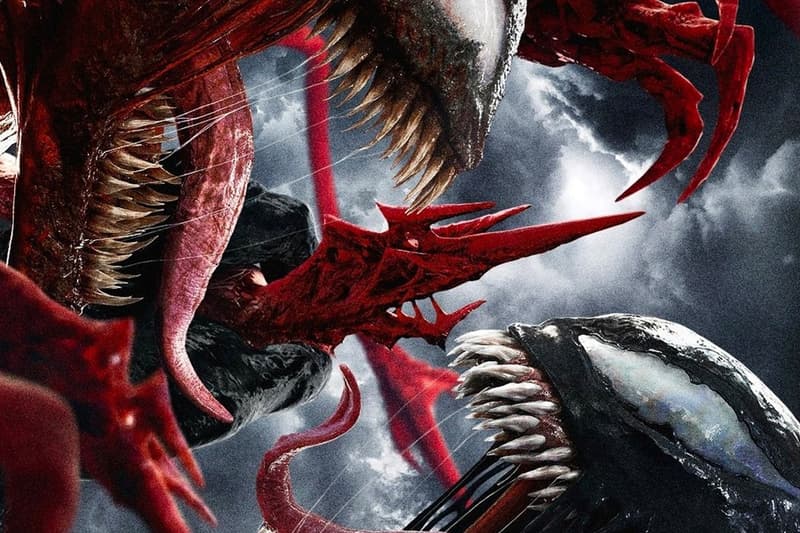 Last week, Venom: Let There Be Carnage ran its test screening in London and the response from the movie has been strongly positive, but a highlight seems to be the film's post-credit scene.
After the screening, numerous views took to Twitter to express their excitement for the film and both Tom Hardy and Woody Harrelson's performances as the titular Venom and Carnage, but almost all of the tweets also included a message telling fans to definitely stay for the post-credits scene.
"Do not miss the credits," writes one user while another called the sequence "so epic." While neither were allowed to disclose details about what the scene entailed, other users have suggested that it could possibly finally feature the Spider-verse crossover we've all been waiting for, with Tom Holland's Spider-Man making an appearance. While the film's director Andy Serkis said that the crossover won't happen in this film just yet, he also recently teased that Venom will eventually take on his friendly neighborhood nemesis, perhaps in the third installment, so a post-credit scene-setting that confrontation up could very well be possible.
For the Marvel and Spider-verse fans out there, Venom: Let There Be Carnage arrives to theaters October 1.
#Venom Let There Be Carnage is a frenzied mix of buddy movie, romance (Venom❤️Eddie), and horror. It wastes no time in getting down to business and not relent. Hardy is on fire and Harrelson IS Carnage.

⚠️DO NOT MISS THE CREDITS!@SonyPicturesUK #Venom2 pic.twitter.com/ZNmjB3wGpG

— Neil Vagg (@neilvagg) September 14, 2021
I was lucky enough to be among the first to (finally!) get to see #VenomLetThereBeCarnage I adored it. The first Venom is my favorite of the modern MCU films, and #Venom makes all the smart next steps, telling a very human and very beautiful story for Eddie Brock. pic.twitter.com/Iwv7uX7ALY

— Emotionally Invested Tony Khan Stan (@HowieBlingAEW) September 14, 2021
I'm not gonna be one of those assheads that spoils #VenomLetThereBeCarnage especially the POST CREDIT SCENE thats people are ruining for folks cause it's Soo epic. So just hold tight guys. OCTOBER 1st will be here. @SonyPictures has an embargo up till Sept 30th So no video :(

— BlackNezzy (@BlackNezzy) September 15, 2021
Elsewhere in entertainment, Daniel Craig gave an emotional speech as he bid farewell to the No Time to Die crew.