Twitter Rolls Out Bitcoin Tipping and Plans To Let Users Authenticate NFTs
Part of its expansion into cryptocurrency.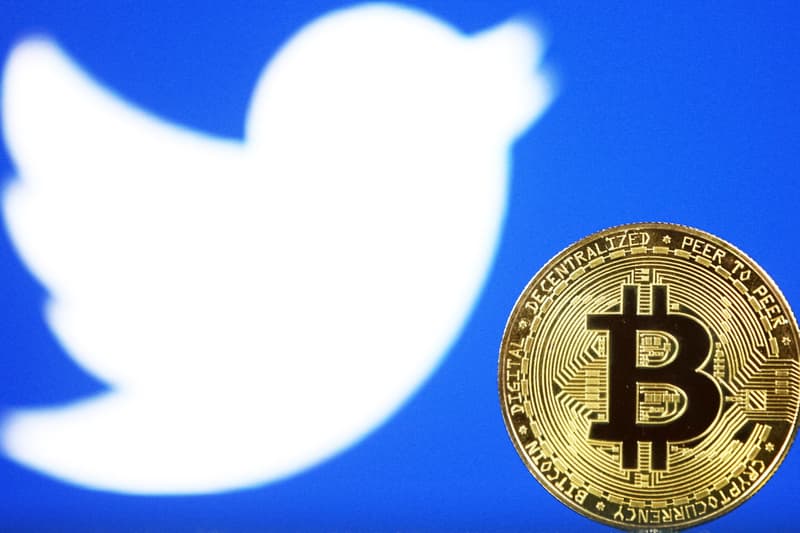 Twitter on Thursday announced the rollout of its Tips feature and said it would soon enable Bitcoin tipping. In addition, the company said it plans to allow users to connect to their crypto wallets and verify NFT ownership.
tested the Tips feature, turns out people love money

rolling out on iOS with Android coming soon pic.twitter.com/pkmLHzg6fu

— Twitter (@Twitter) September 23, 2021
Twitter first touted its Tip Jar feature in May, which allows users to list payment services or platforms that the account is connected to. Earlier this month, the social network's head of consumer product, Kayvon Beykpour, hinted that crypto tipping would be arriving soon.
In a blog post on Thursday, Twitter's staff product manager Esther Crawford provided more details. The feature — now called Tips — will be released to everyone and can link to your Cash App, Patreon, Venmo and other platforms. Crawford said Twitter would begin the rollout with iOS first and then Android over the coming weeks.
Users can pay creators who utilize the Tip function by going to their profile, clicking on the all-new Tip icon and going off-site to the selected app to send funds. Twitter says it takes no cut from the transaction.
In addition, users can send Bitcoin Tips using Strike, a free payments application built on the Bitcoin Lightning Network. At present, it is available to users in El Salvador and the U.S. (excluding Hawaii and New York) and can be used with any Bitcoin Lightning wallet.
"We want everyone on Twitter to have access to pathways to get paid," Crawford wrote. "Digital currencies that encourage more people to participate in the economy and help people send each other money across borders and with as little friction as possible — help us get there."
On NFTs, a company spokesperson told The Verge that it plans to support verification of NFTs by allowing people to link to their crypto wallets: "NFT authentication will come in the form of a badge, shown on profile pictures, marking the owner's NFT as authentic."
In June, the company gave away 140 free NFTs to lucky users and said it would be "dropping NFTs all day."
In other news, Robinhood is testing out crypto wallets next month.