Teyana Taylor Confirms Retirement With 'The Last Rose Petal' Farewell Tour
Hitting 12 North American cities.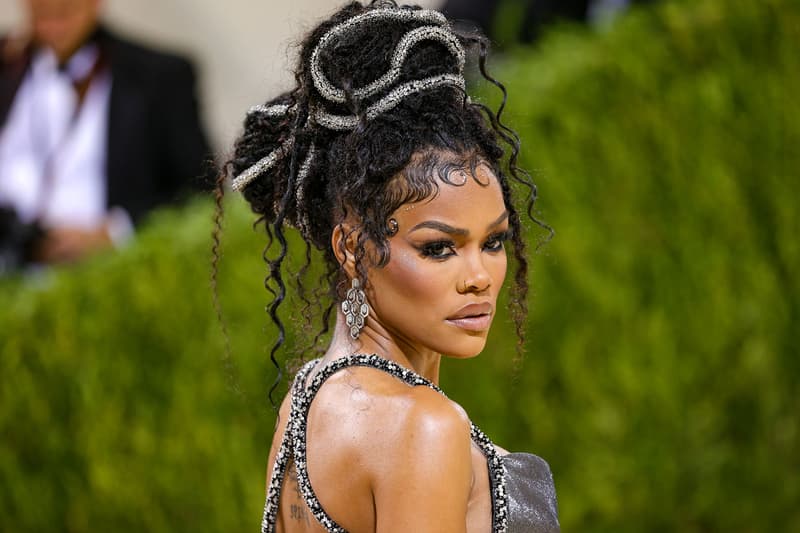 Yesterday via Instagram, Teyana Taylor announced her farewell tour titled "The Last Rose Petal," confirming previous hints that she would retire from music.
View this post on Instagram
The artist previously floated the idea of retirement on several occasions over the past year. In December, Taylor cited feeling underappreciated and overwhelmed by the music industry, writing in an Instagram post: "I ain't gone front, in times of feeling super under-appreciated as an artist, receiving little to no real push from the 'machine,' constantly getting the shorter end of the stick, being overlooked…."
"I'm retiring this chapter of my story with the comfort that I can depart with peace of mind seeing that all the hard work & passion put in was indeed loved & supported somewhere in the world!" she added.
Taylor specified that she felt her record label, Kanye West's G.O.O.D. Music, were not reciprocating the effort she was putting into crafting her music career. . In April, Taylor appeared on Cam Newton's Sip N' Smoke web series, where she said: "I am going to feel underappreciated if I'm putting in 110 percent and my label is giving me … what, 10 percent of that. I put in a lot of work [and] I felt like the label wasn't really hearing me and [seeing] me."
Taylor's farewell tour currently includes 12 North American cities and is slated to add more to the roster. Pre-sale tickets are currently available on Taylor's website, with the general sale opening on Friday, September 24 at 10 a.m. ET.
The Last Rose Petal Tour Dates:
November 7: San Francisco, CA
November 8: Los Angeles, CA
November 11: Dallas, TX
November 12: Houston, TX
November 15: Chicago, IL
November 16: Detroit, MI
November 18: Toronto, ON
November 21: New York, NY
November 23: Silver Spring, MD
November 24: Philadelphia, PA
November 27: Mashantucket, CT
November 30: Atlanta, GA
In related news, Vic Mensa honors Chicago in the summertime with his new single "The Taste."