Noir Kei Ninomiya on Innovation in his Latest Collection for Moncler Genius Project
The Comme des Garçons alumnus tells all.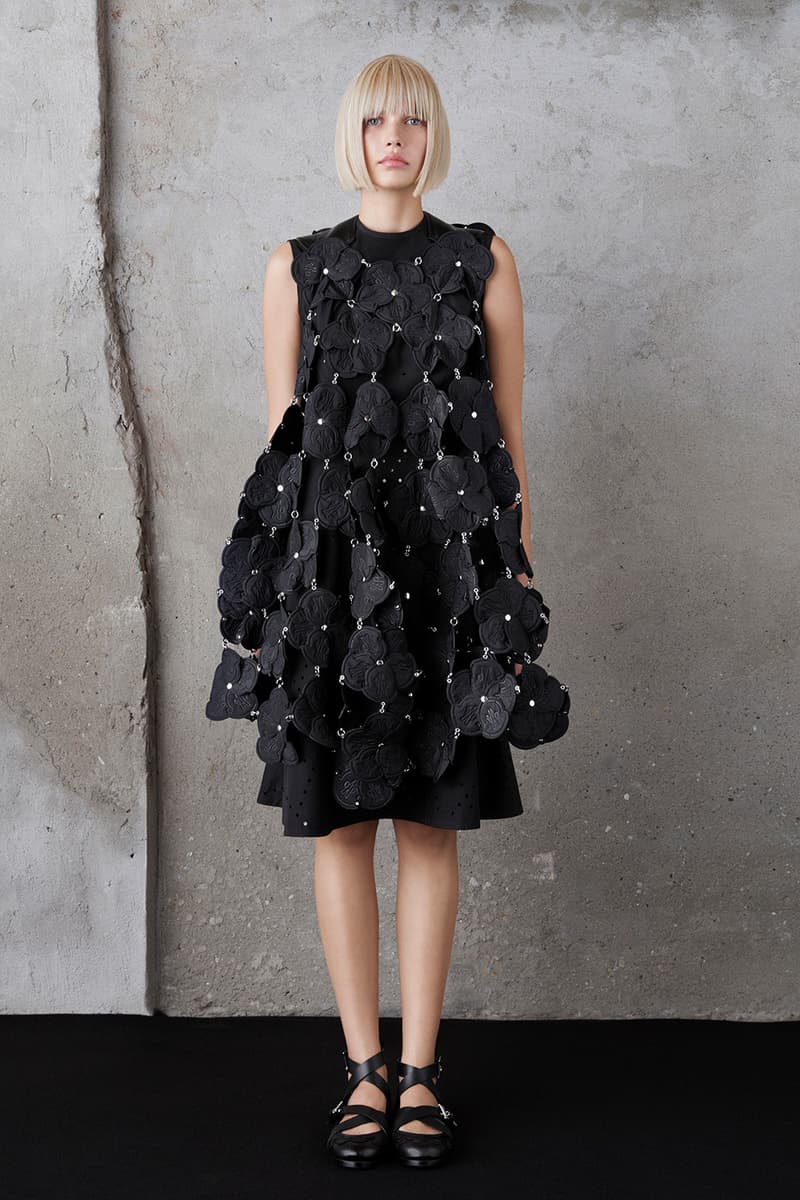 1 of 15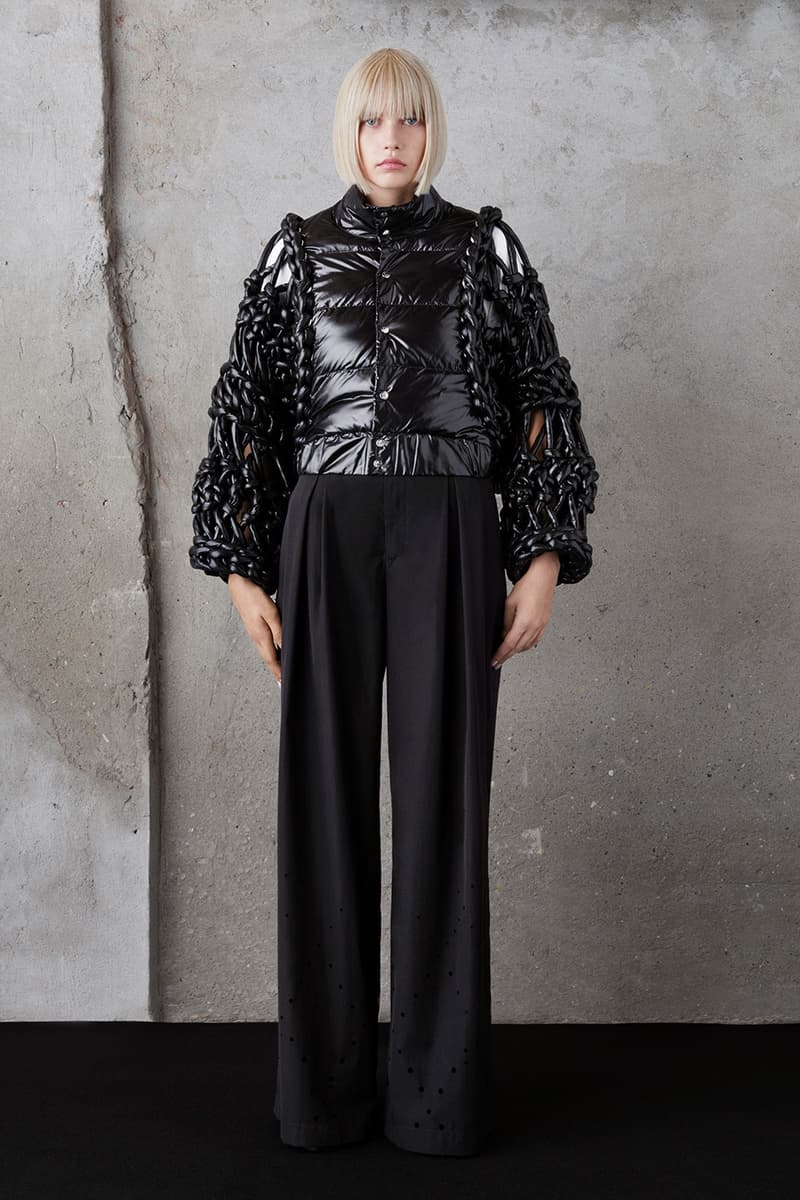 2 of 15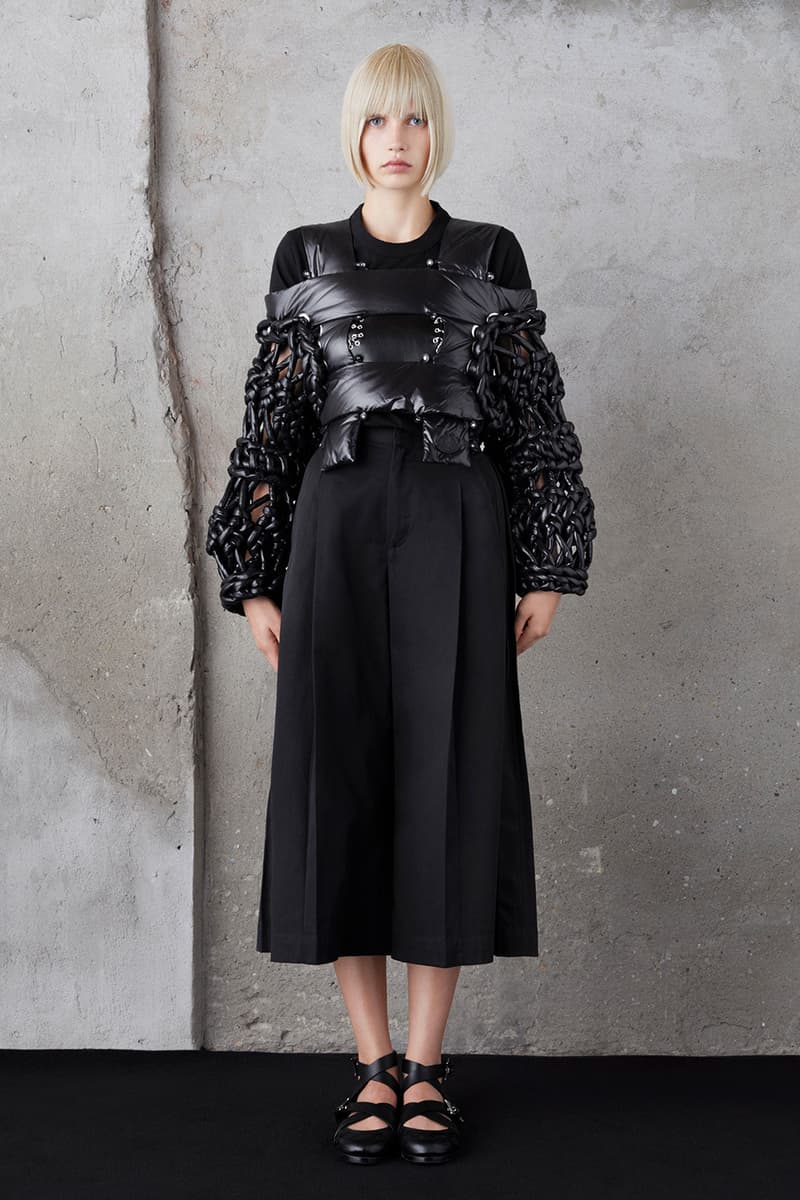 3 of 15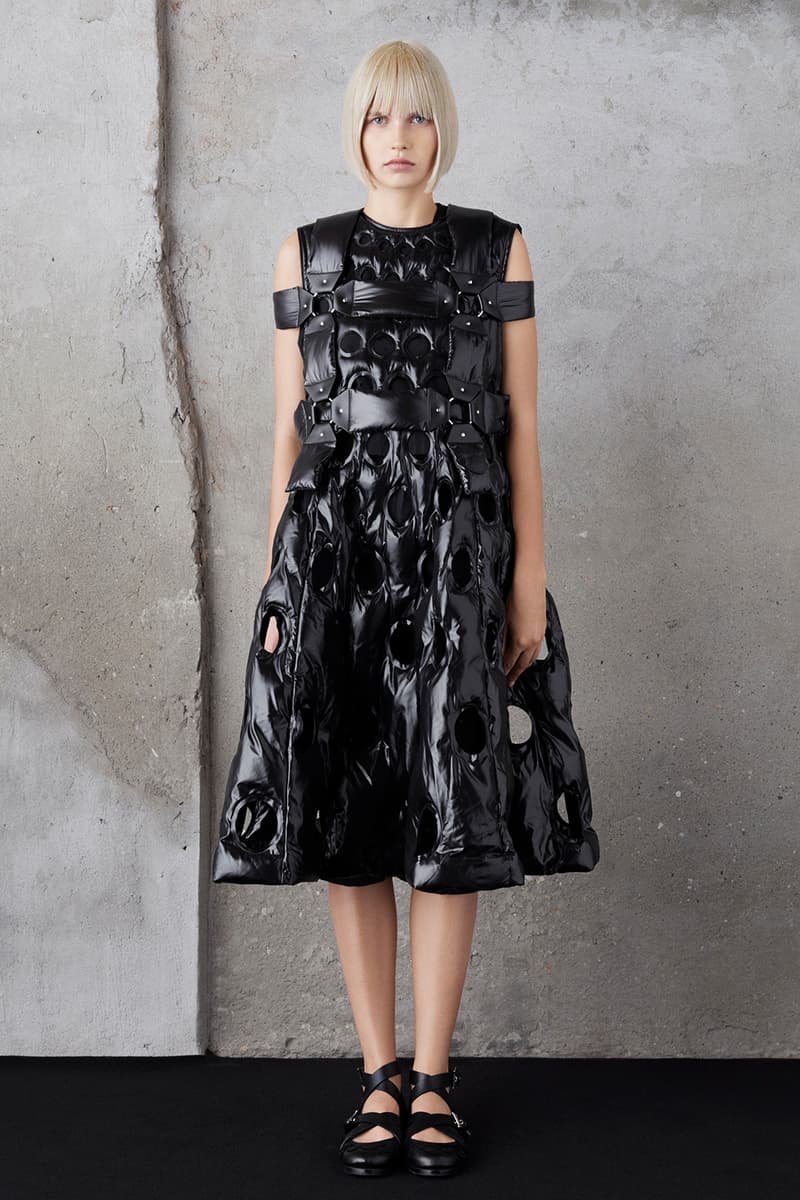 4 of 15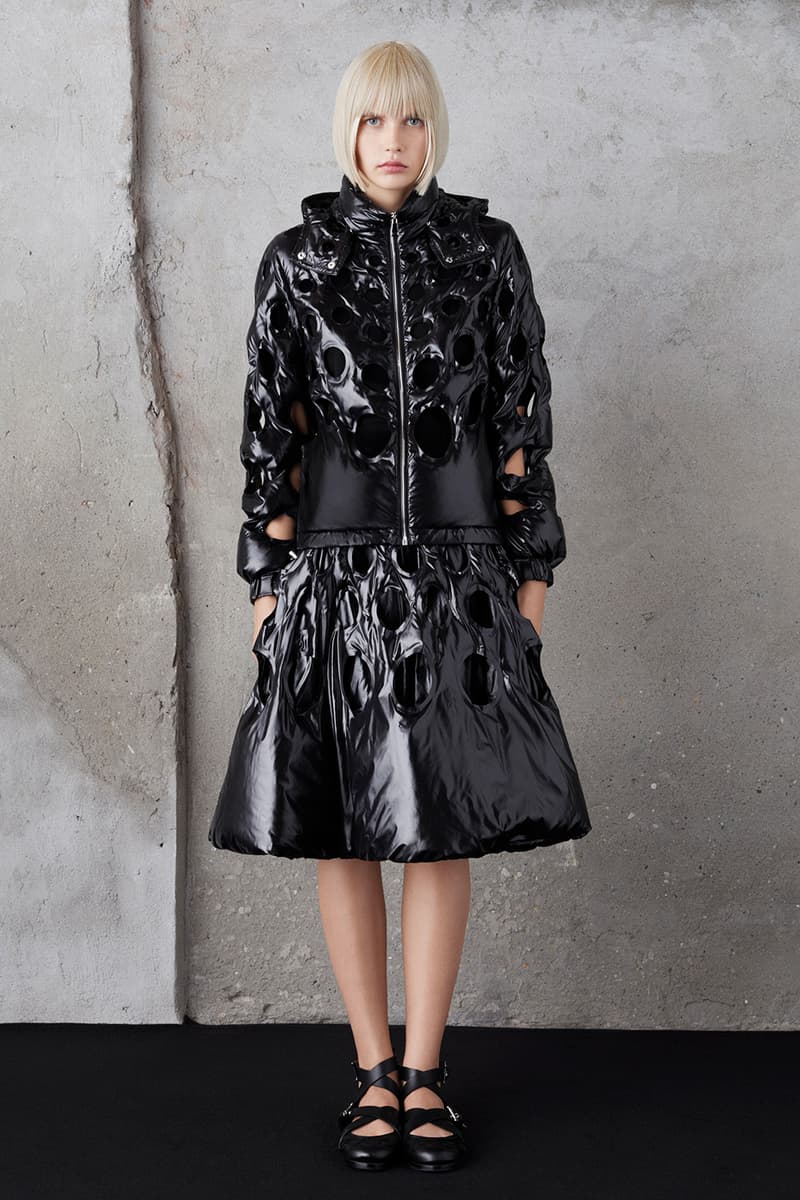 5 of 15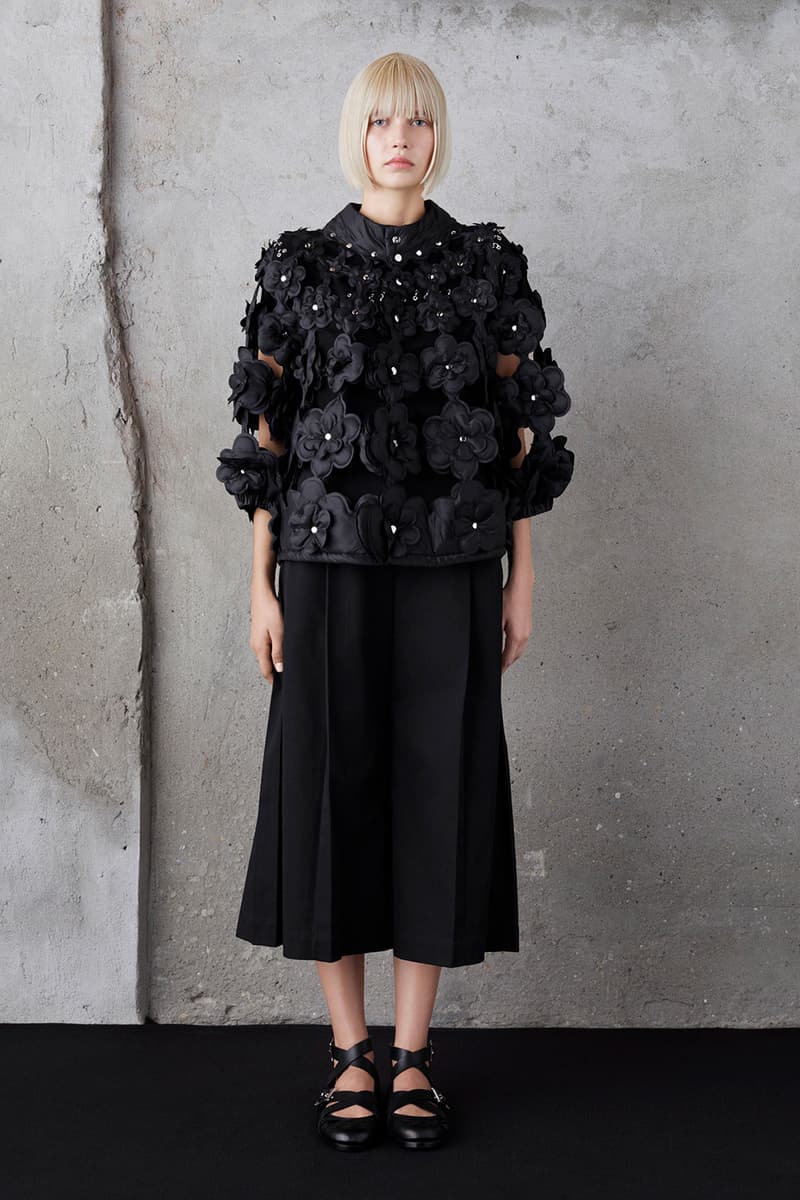 6 of 15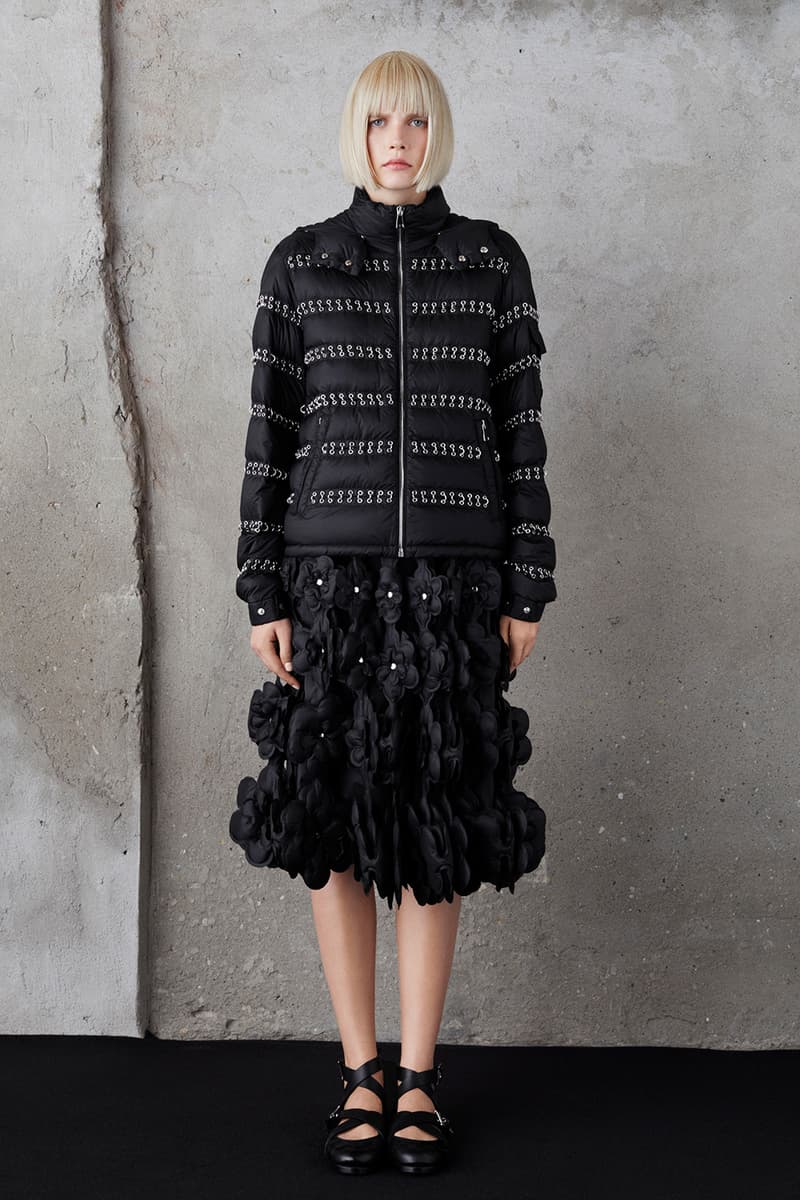 7 of 15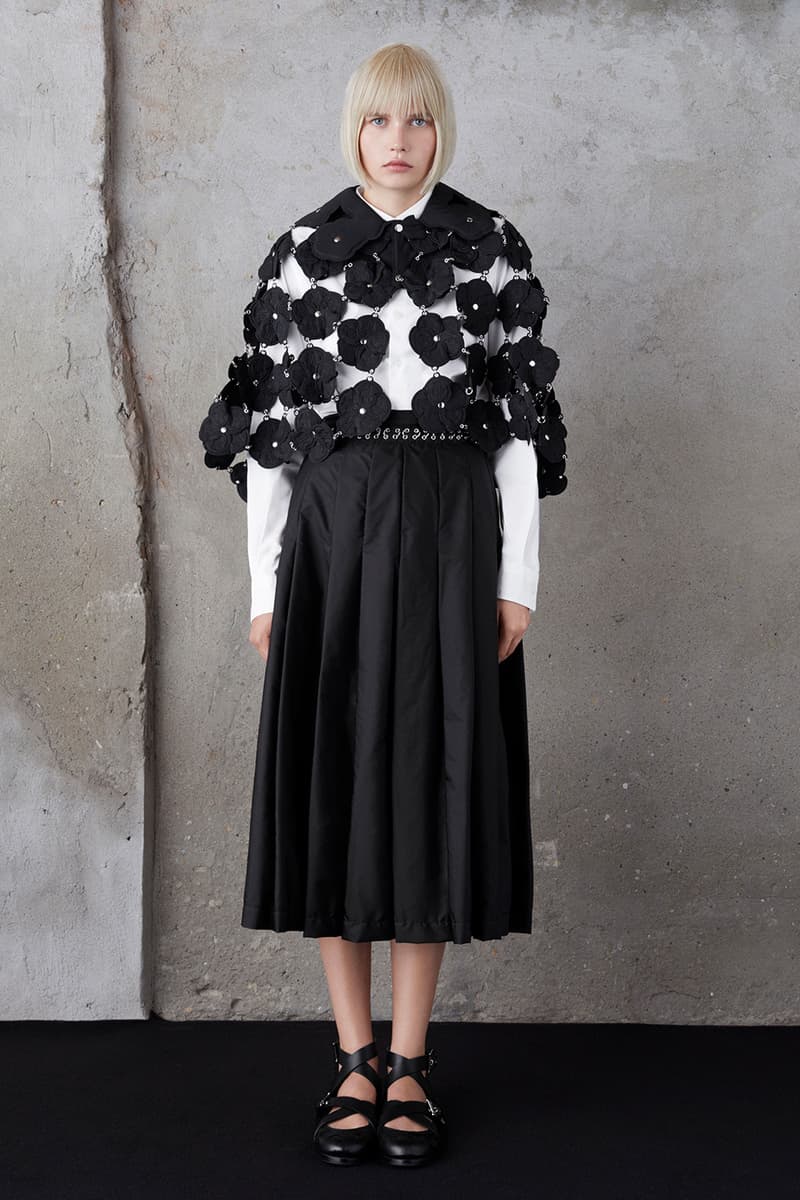 8 of 15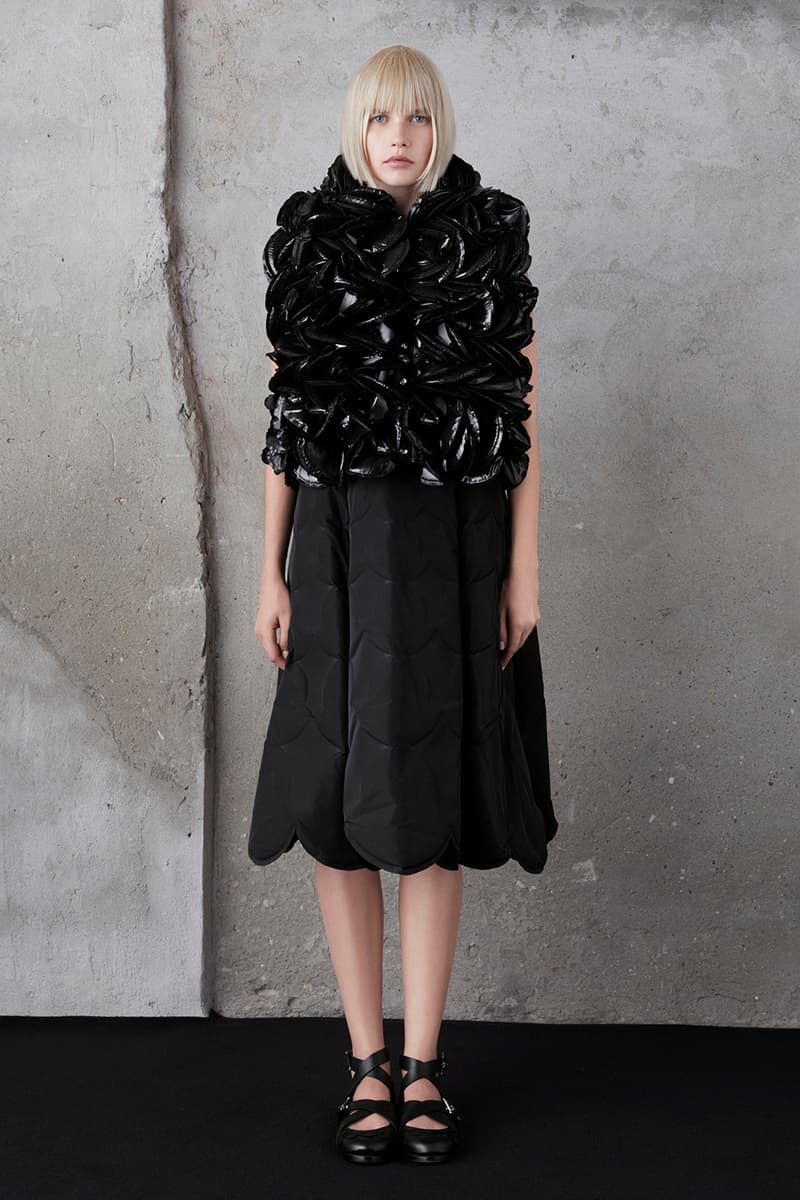 9 of 15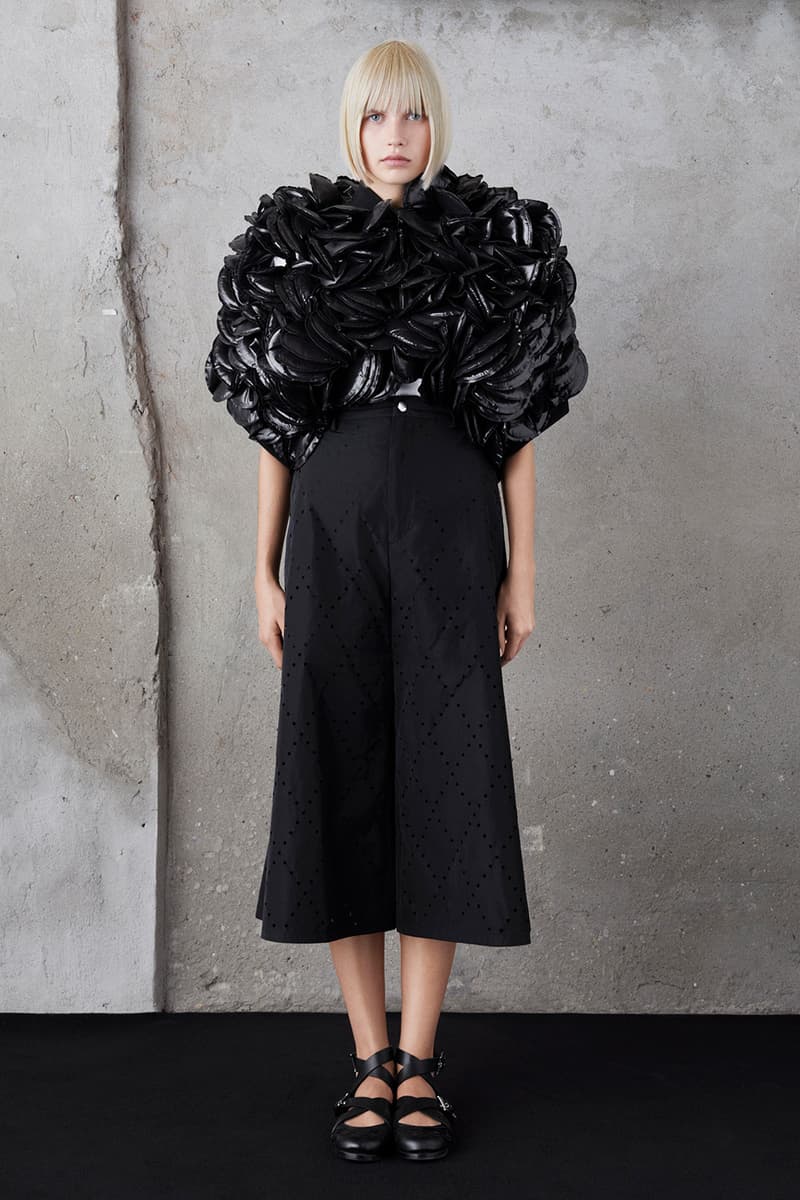 10 of 15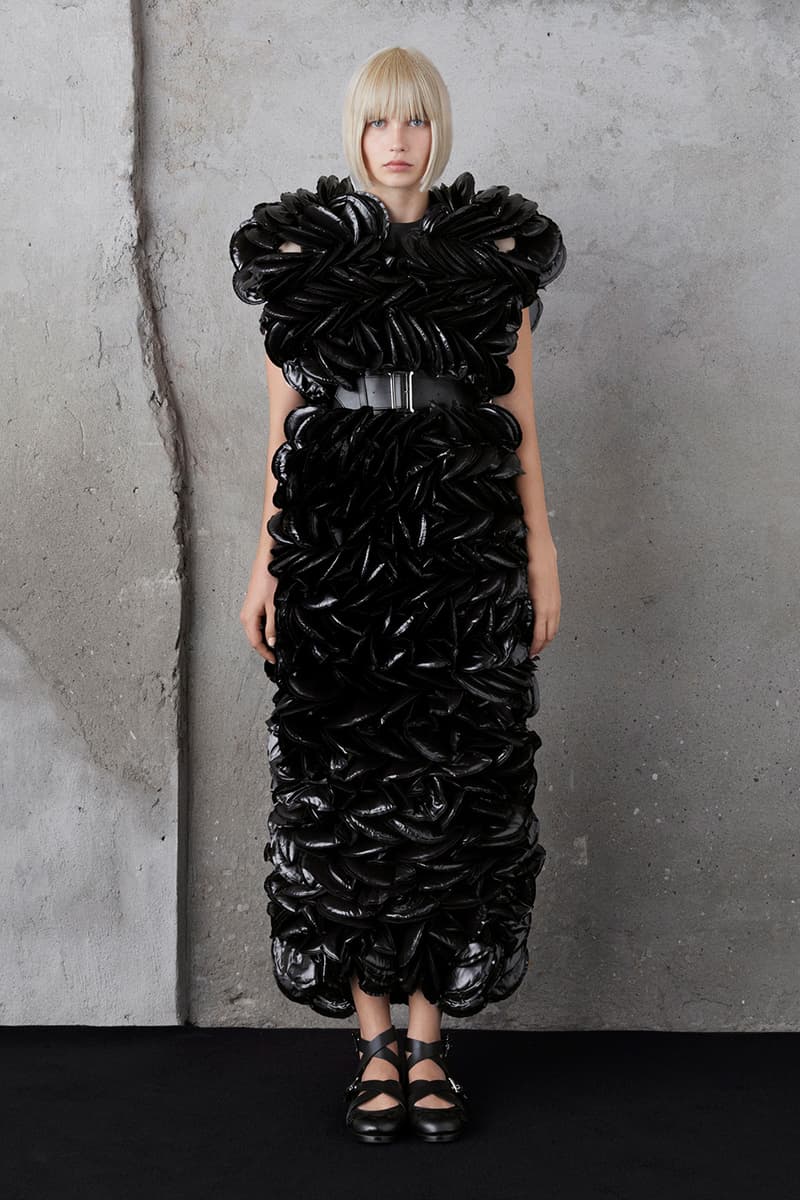 11 of 15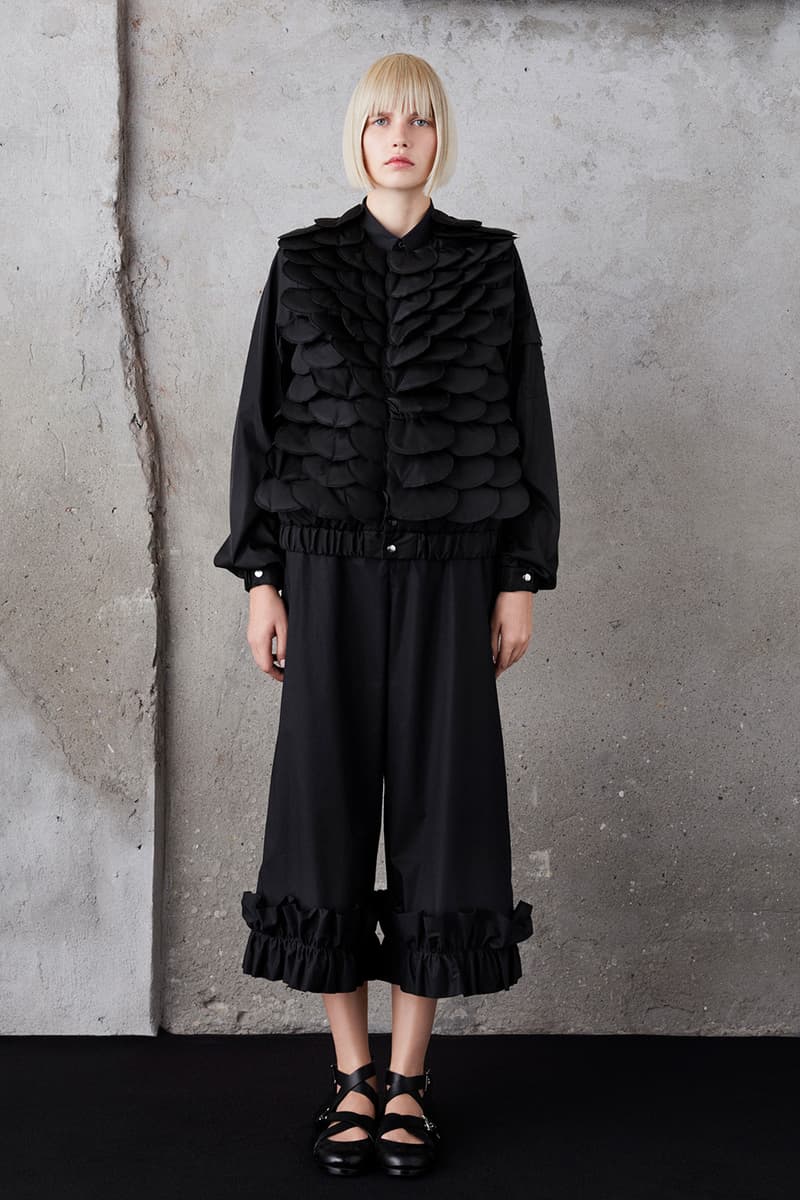 12 of 15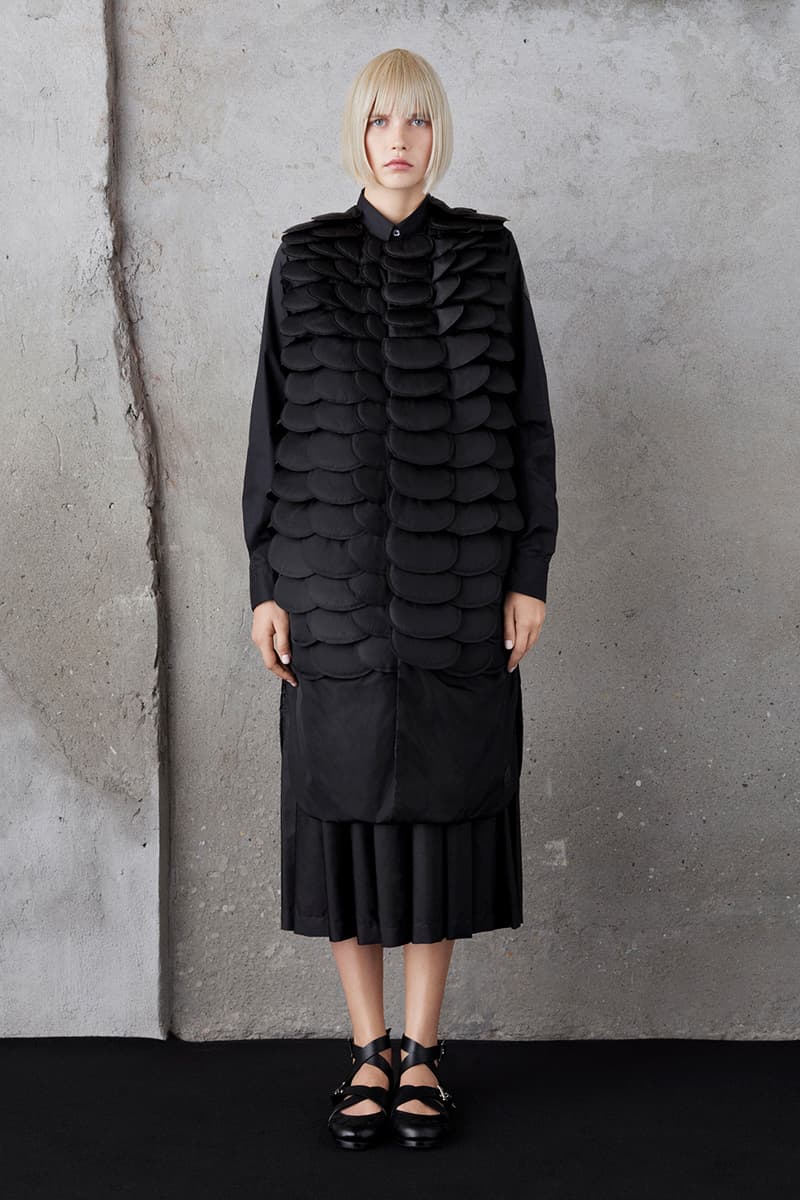 13 of 15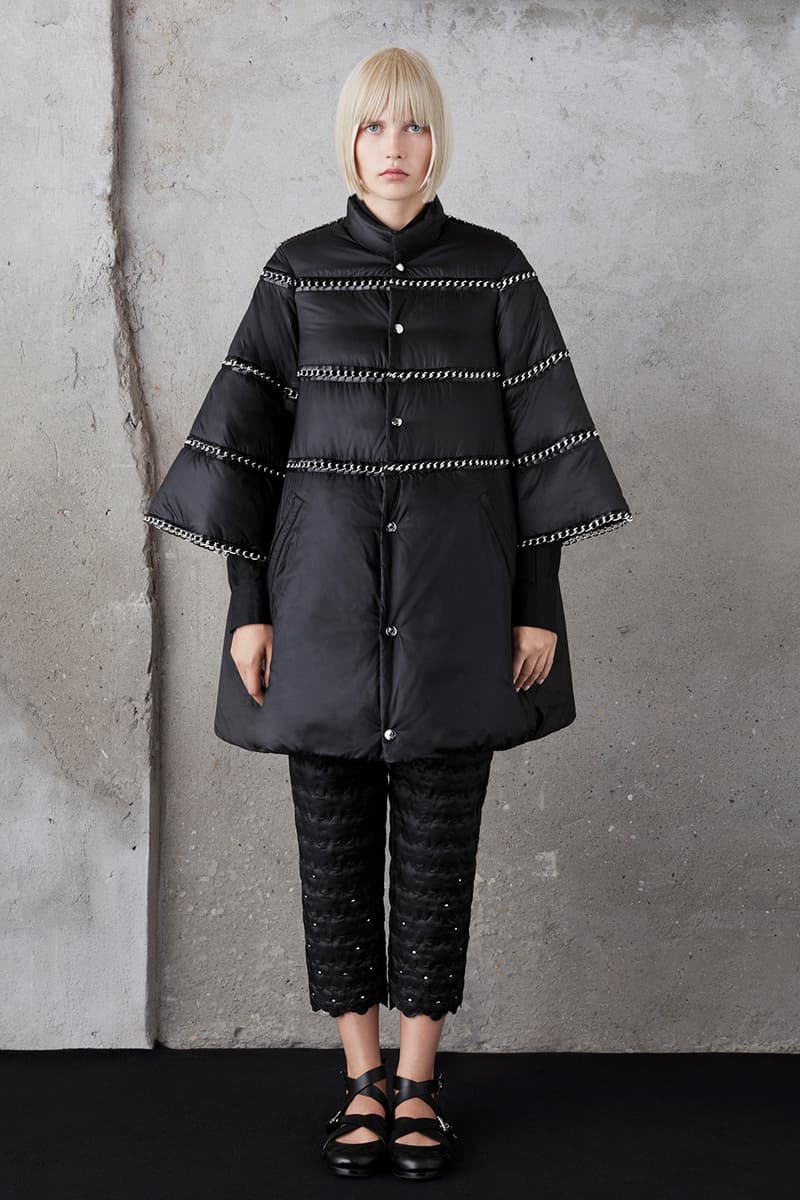 14 of 15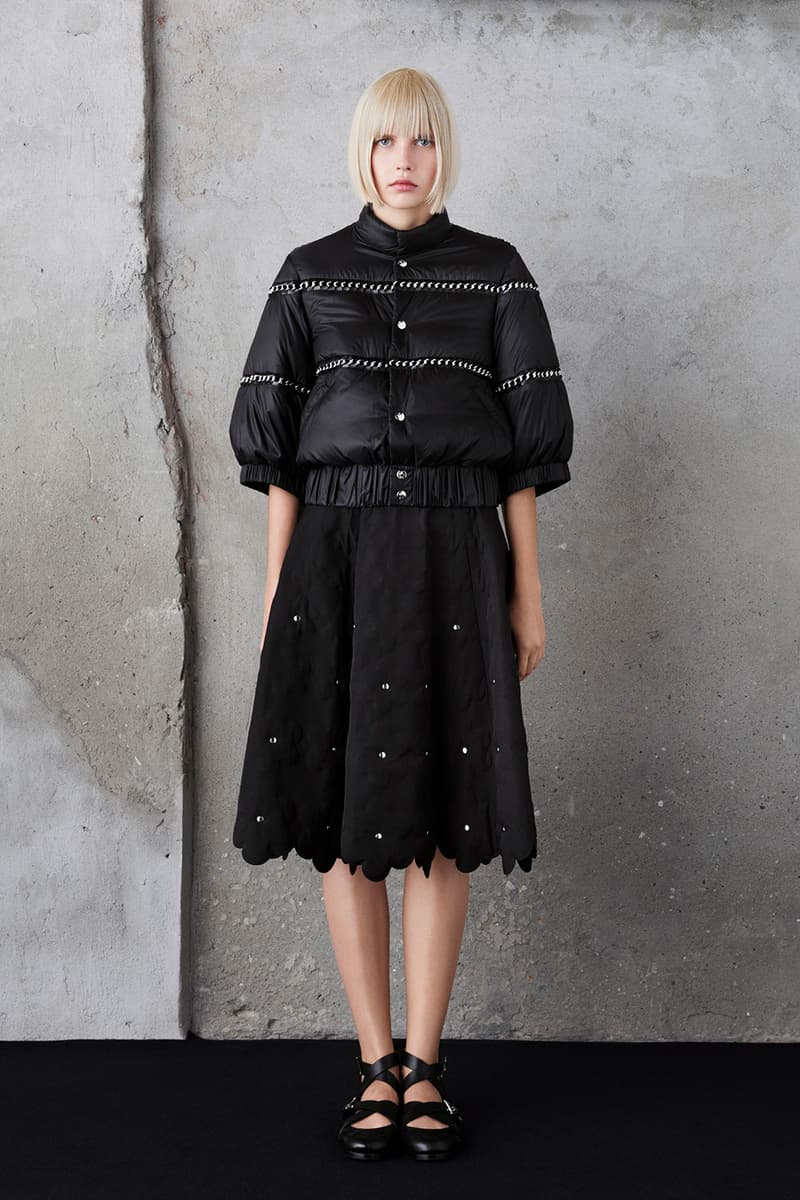 15 of 15
Moncler returns with the latest launch of the Moncler Genius The Next Chapter project. The Collection comes courtesy of Japanese designer Noir Kei Ninomiya who reinterprets the Moncler foundations by using structure, the color black and complex construction to recreate classic forms. The garments are functional and wearable, using  metal clasps, floral shapes and tough feminine silhouettes. Pieces are held together by miniature metal rings, using couture-like methods to create unique silhouettes made of laqué nylons and leather. To hear more about the project, we caught up with the designer to discuss his recent collection with the brand.
What's the underlying concept behind your collection?
We simply aimed to make the best of our creative force at Noir Kei Ninomiya while using the best of Moncler's duvet technology to create a collection that could merge our two identities.

What does a brand like Moncler bring to this kind of collaboration? What can you do with Moncler Genius that you can't do alone?

Using Moncler's technicality of their own signature fabric, the duvet, we explored new possibilities and forms which neither Moncler nor Noir Kei Ninomiya has ever been challenged with before. Moncler has a deep respect for creation and the brand was very open and flexible to our own style of making things. It was really an interesting experience to work with them.
What is it about the unconventional Moncler Genius presentation that helps you tell your collection's story?
I like their straightforward and creative way of presenting the Moncler Genius collections. It's a very powerful way of conceiving a show.

Did you start from scratch for your second collection or do you pick up where you left off from the first season? How did your last collection influence this one?

For every 6 Moncler Noir Kei Ninomiya collections, the underlying concept is always the same, but this time we have added to the table some different techniques, such as the sonic cuttings, that differentiate this collection from the previous one.
Check out the full collection in the gallery above and head to the Moncler online store to buy the collection now.