Lil Nas X Poses for Pregnancy Pictures Ahead of 'MONTERO' Release
His "baby" arrives on September 17.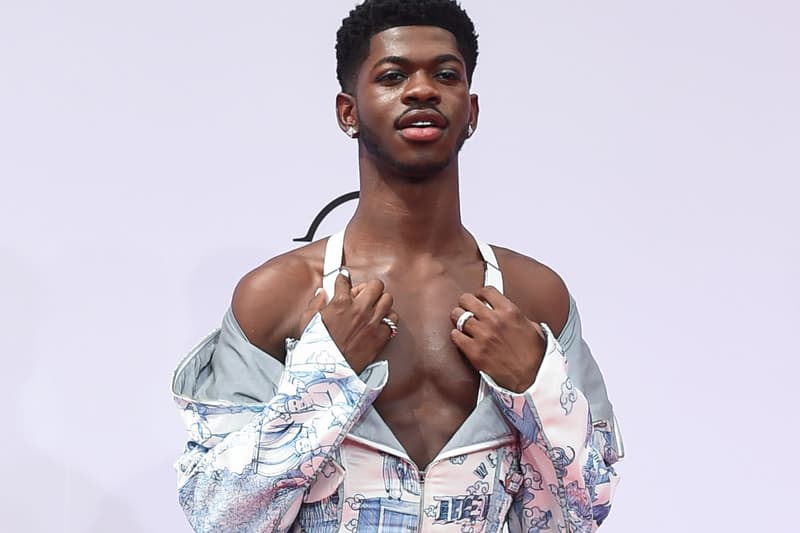 Lil Nas X took to Instagram on Thursday to reveal that he is pregnant — with his debut album, MONTERO.
Ahead of the release of his "baby" later this month, the chart-topper produced an extravagant pregnancy shoot, brought to life by a very realistic bump and an angelic flower crown.
"SURPRISE! I can't believe I'm finally announcing this," Nas joked in his caption. "My little bundle of joy MONTERO is due September 17, 2021."
View this post on Instagram
In an interview PEOPLE, Nas revealed that Megan Thee Stallion's verse on his upcoming song "Dolla Sign Slime" inspired the pictures. "I was like, 'Oh my God, this is amazing,' so I immediately called my stylist," he told the outlet. "She was like, 'Wow, this all comes together. Your album. Your baby.' I was like, 'Yeah, this is my baby, huh?' As a joke, she was like, 'Yeah, you should do a pregnancy shoot.'"
"I was like, 'You know what? That's actually brilliant,'" he added. "So now we have this entire thing coming out, and it's going to be amazing."
The maternity photos arrived at the perfect time, too. Just days ago, the rapper decided to recreate Drake's Certified Lover Boy album artwork, opting to include 12 pregnant man emojis instead of women.
"I was like, 'There's no way the universe is lining up this perfect for this to happen," he told PEOPLE of the parody.
Earlier this week, the "HOLIDAY" rapper unveiled the tracklist for his upcoming record, revealing 15 total tracks and features from Doja Cat, Megan Thee Stallion, Elton John, Miley Cyrus and Jack Harlow. To date, Nas has already released two songs off the record: "Montero (Call Me By Your Name)" and "Industry Baby," which features Harlow and was produced by Kanye West.
MONTERO will land on streaming platforms on September 17.
In case you missed it, Lil Nas X met with Tony Hawk in response to the viral "nah he tweakin" meme.