HBO to Release Documentary About the US Capitol Insurrection
'Four Hours At The Capitol' debuts next month.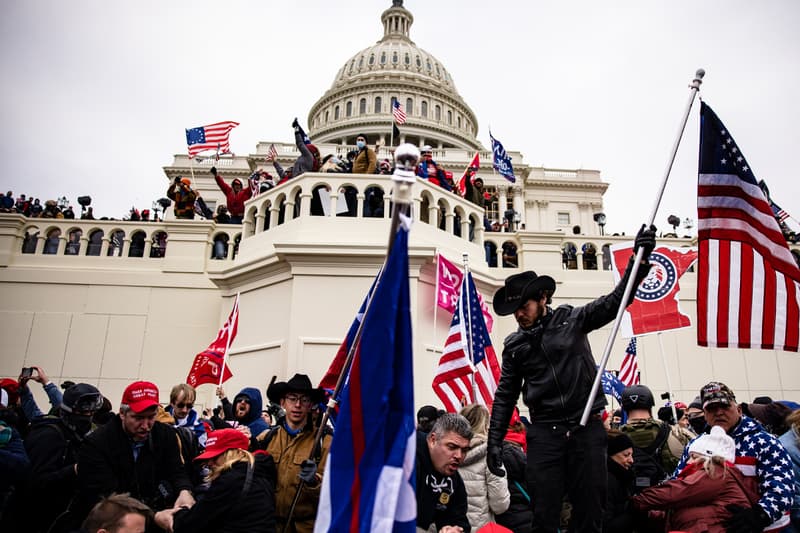 HBO has officially announced it will be releasing a documentary on the U.S. Capitol insurrection that occurred earlier this year in January.
The documentary, titled Four Hours At The Capitol, explores the events that led President Donald Trump supporters to storm Capitol Hill to protest President Joe Biden's election victory. The incident resulted in a major Congressional investigation, five deaths and Trump being banned from using social media.
HBO's film features never-before-seen footage from that day's events and promises to be "tightly focused and comprehensive," while also "unfolding with urgent precision" of the event. The documentary also opens the discussion surrounding the aftermath of Trump's "fight like hell" speech during the 2020 U.S. elections. The documentary will also incorporate exclusive interviews from Representatives Jim McGovern, Eric Swalwell, Ruben Gallego, Buddy Carter and Rosa DeLauro, as well as Senators Chuck Schumer and Dick Durbin. Others include various protestors, journalists and Capitol staffers who witnessed the events live that day.
Four Hours At The Capitol airs on HBO Max the BBC on October 20 at 9 p.m. EST.
In other entertainment news, Will Smith recently spoke out about possibly returning as Deadshot.