Diageo's Limited-Edition Single Malt Scotch Whiskies Explore the "Legends Untold"
A collection for the most discerning whisky lover.
1 of 8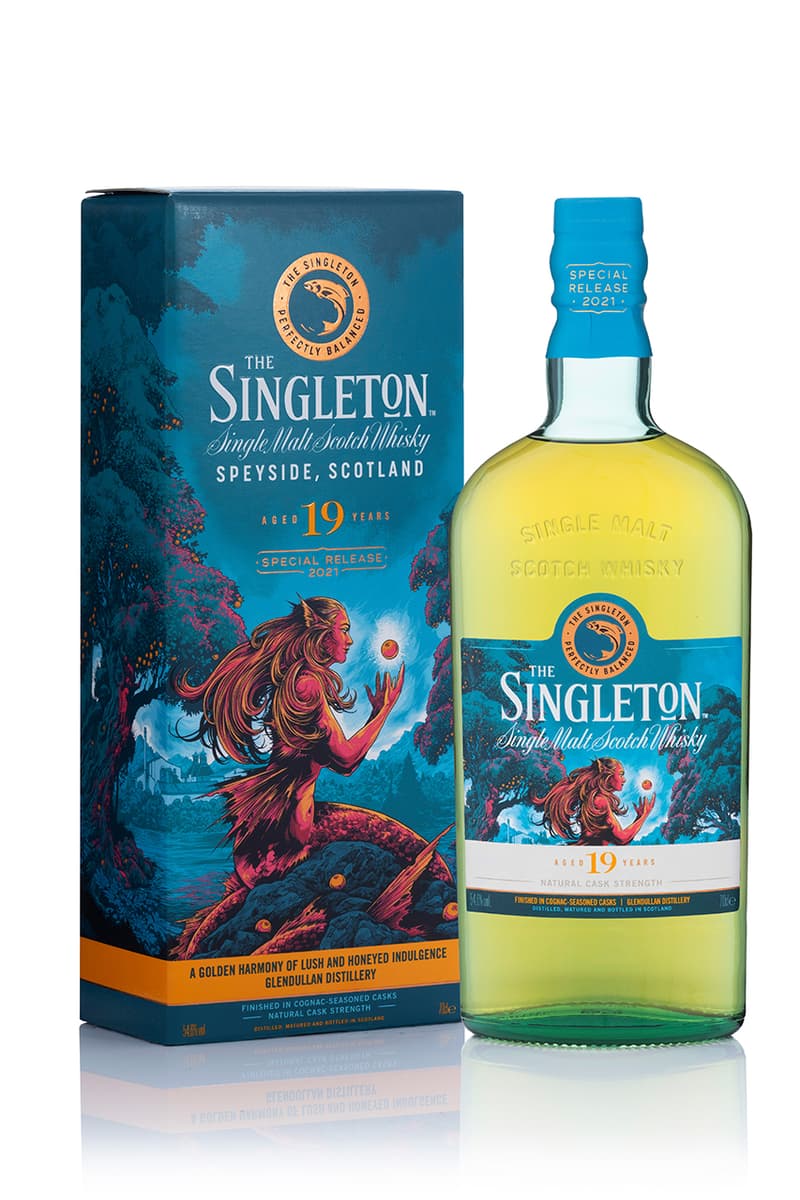 2 of 8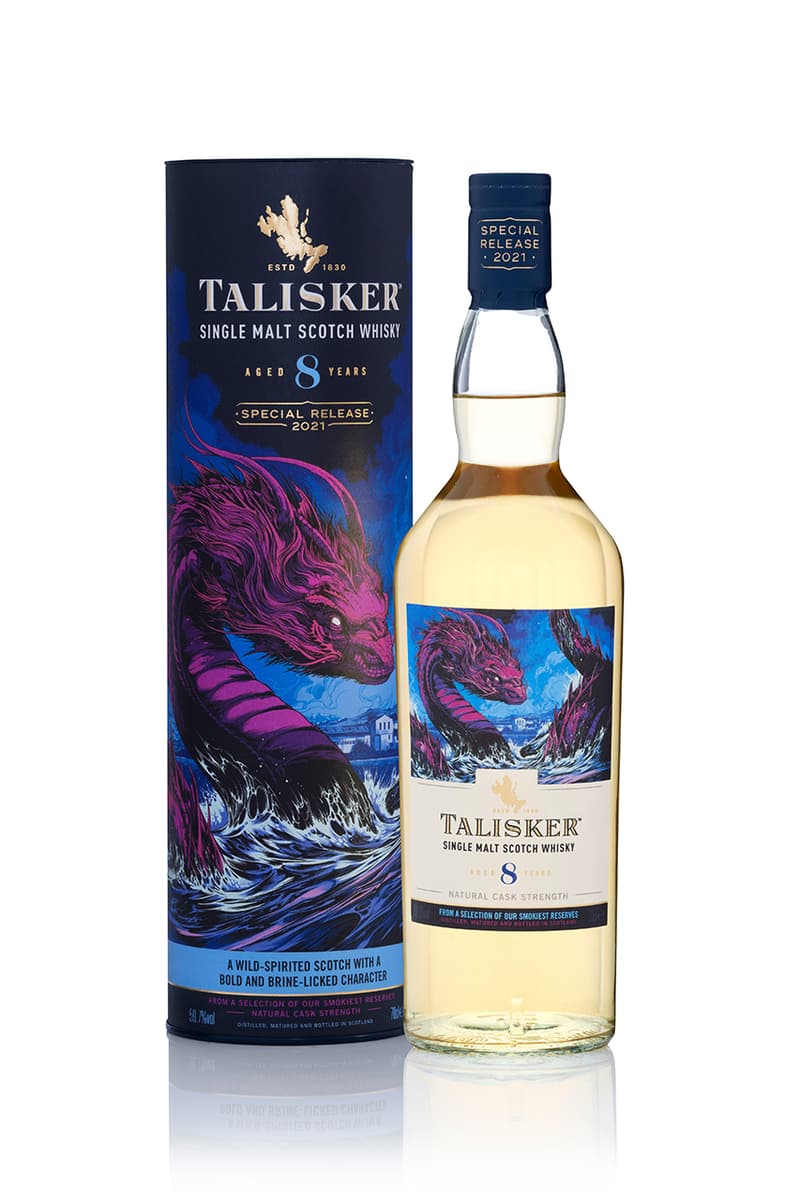 3 of 8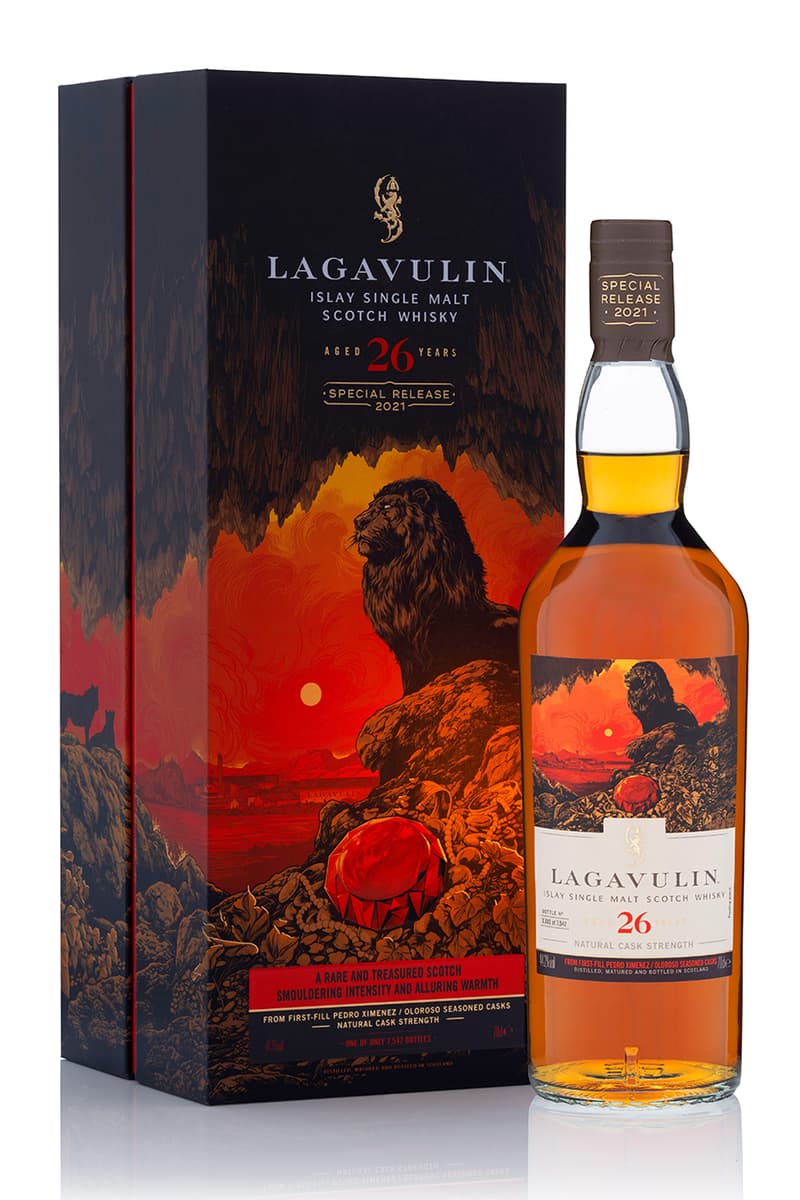 4 of 8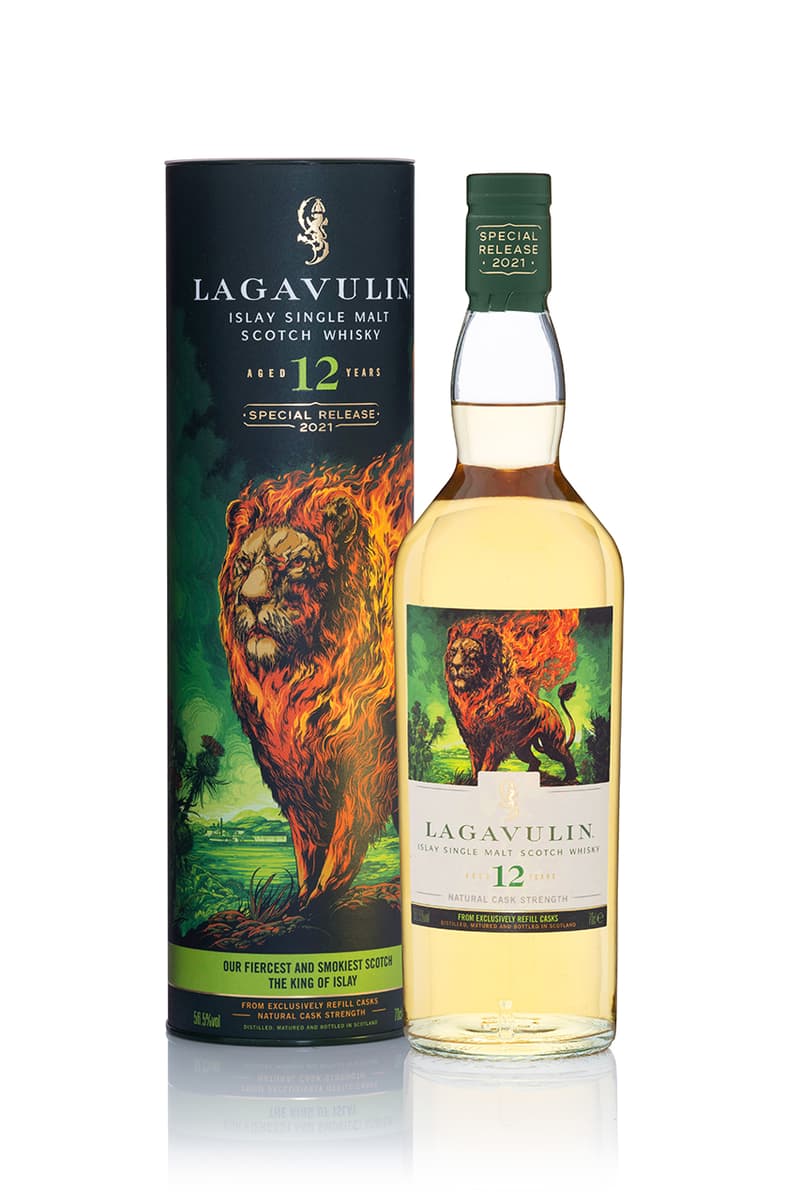 5 of 8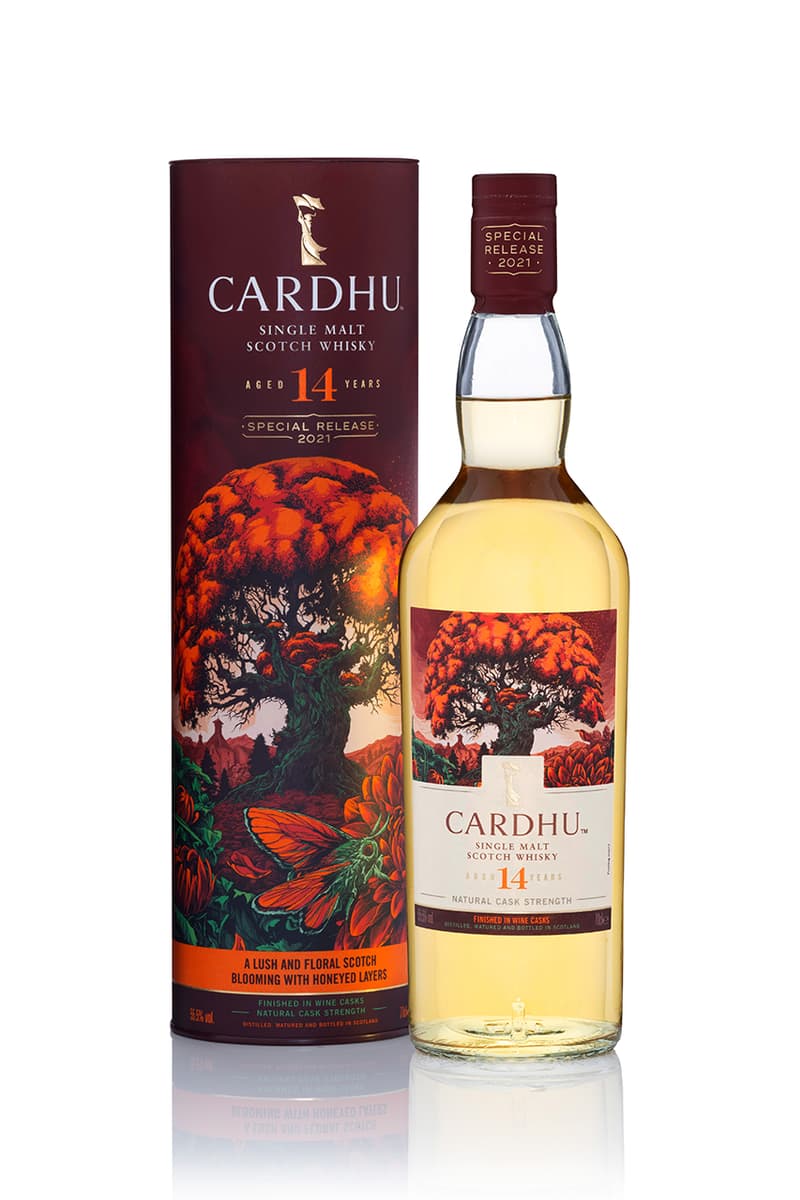 6 of 8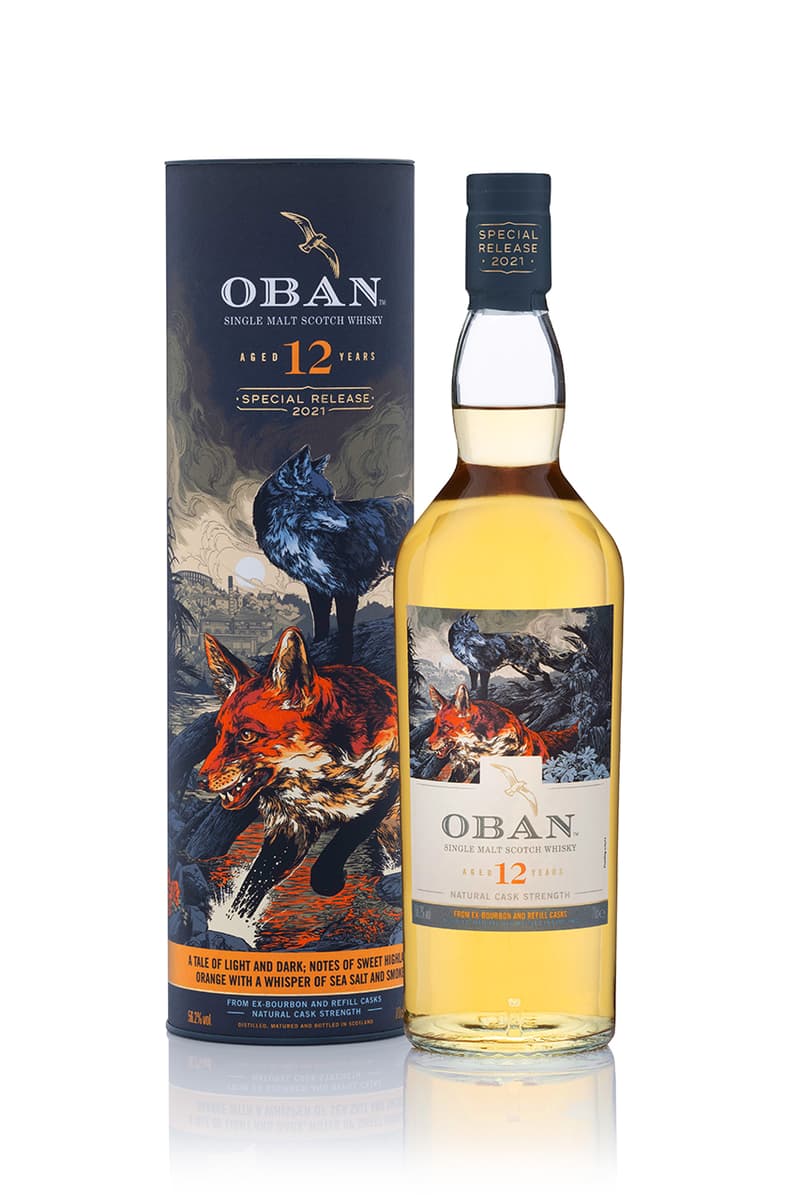 7 of 8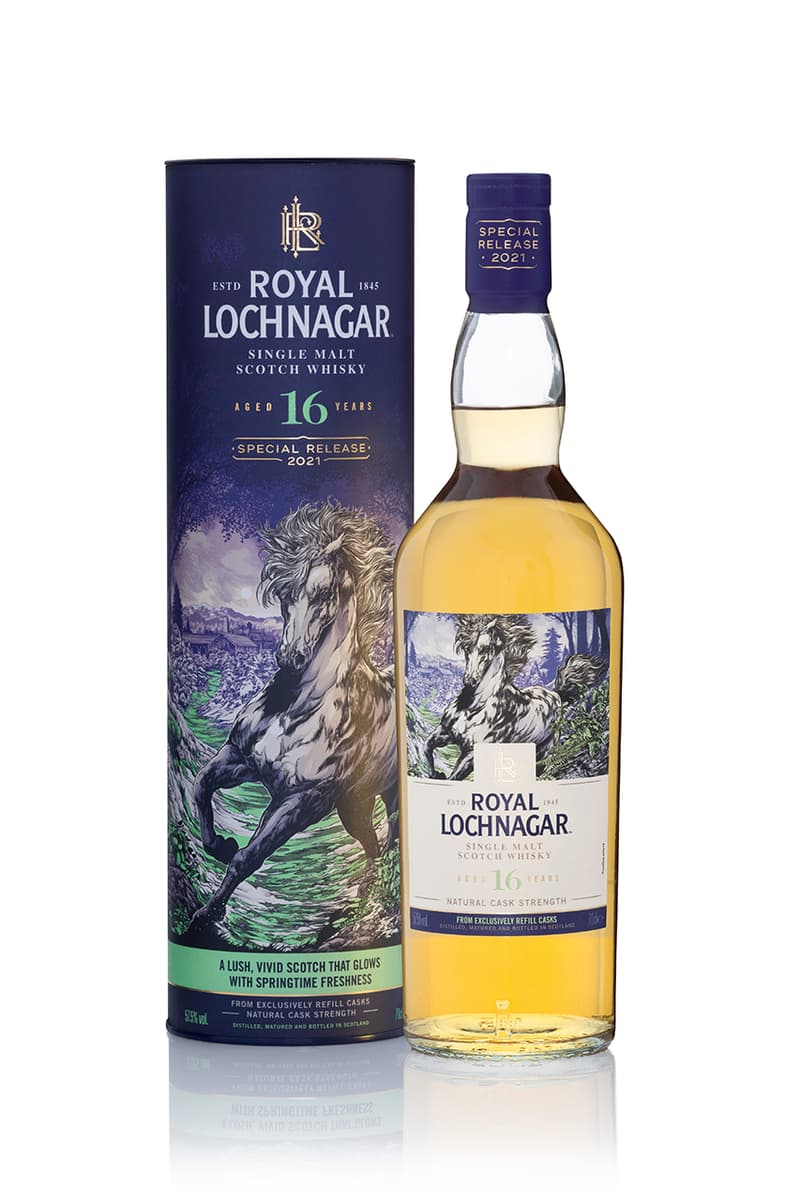 8 of 8
Diageo has a history steeped in producing some of the finest alcoholic beverages available, and now it has captured the essence of its very finest Single Malt Scotch whisky in the upcoming and highly-limited "Legends Untold" collection.
While each 70cl bottle of whisky is to be sold separately, fans of whisky and collector's editions might be inclined to consider buying the entire set as a whole. That's because, aside from the whisky itself, each comes packaged and illustrated with graphics penned by the digital illustrator Ken Taylor, who has referenced his work as well as the collection's inspiration to create a series of mythical creatures and subsequent stories for each bottle.
As for the whisky itself, Diageo presents a collection that "shares the untold stories of the distilleries in new and unique ways." Fittingly, the otherworldly fables and tales of the Scottish isles inform a range of whiskies that enlist mythical creatures of the distilleries to better tell the stories of each blend and where it comes from. For example, a Mortlach 13-year-old from the Speyside Dufftown distillery is dark and robust, stirring notes of meaty and woody aromas with a surprising vanilla sweetness towards the end. 
Elsewhere, a rare 26-year-old Lagavulin islay single malt that has been finished in first-fill Pedro Ximenez/Oloroso casks is arguably the finest whiskey in the range, offering a pungent aroma permeated with smoke and baked figs. Subsequently, this bottle costs £1,650 GBP (approximately $2,220 USD), but for those wanting something equally special and slightly more swallowable, opt for the eight-year-old Talisker, which is similarly smoky but has undertones of salt and malt, coming in at 59.7% ABV for just £90 GBP (or roughly $120 USD). 
Alongside these standouts are other specials including a 19-year-old The Singleton of Glendullan, a 12-year-old Lagavulin, the 14-year-old Cardhu, the 12-year-old Oban, and finally, a 16-year-old Royal Lochnagar. Master Blender Dr. Craig Wilson hand-selected each of the whiskies to create the 'Legends Untold' collection. said: "We have delved into the core characteristics of several classic distilleries, for the 'Legends Untold' collection. Taking inspiration from the mythical creatures of this year's collection, we have revealed new depths of flavor and embraced the essence of each whiskies' unique profile revealing the legend it brings to life. This year's collection is just the very beginning of the story."
On each piece of packaging will also be a QR code, which when scanned will take you to a narrated multi-sensory experience that guides you through a mixed reality tasting experience. All eight bottles from Diageo's "Legends Untold" collection can be seen above, and are due to launch later this Fall from specialist Scotch whisky retailers and malts.com.
DISCLAIMER: We discourage irresponsible and/or underage drinking. Drink responsibly and legally.