Diehard 'Fortnite' Fans Can Expect to Shell Out Close to $1,000 USD for Balenciaga Merch
'Fortnite' gets fashionably expensive with the latest IRL luxury apparel collection.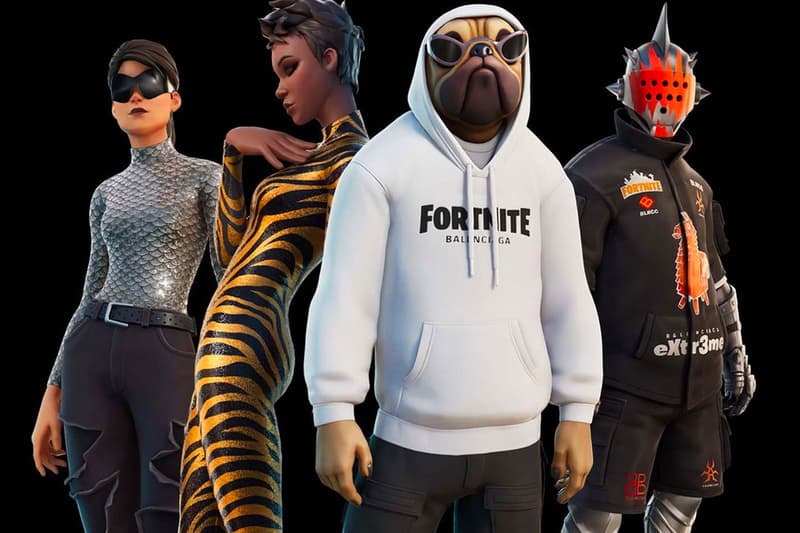 Epic Games recently announced a partnership with luxury fashion brand Balenciaga to bring the latest merch collection online and IRL. While the capsule has made headlines with its fashion and gaming collaboration, fans must ready their wallets for some hefty price tags if they are looking to purchase these limited release items.
The Fortnite x Balenciaga limited capsule features numerous in-game looks that fans can now purchase and sport as their everyday attire. Fans are given the chance to match the skins they purchased in-game with a physical version like the white Balenciaga hoodie as seen on Shady Doggo. Though it seems quite appealing, fans need to be ready to shell out $725 USD for the piece. Prices for the merch collection continue to be fashionably expensive as it does not stop there.
Products in the lower price range of the collection will still set buyers back a few hundred dollars. Fans can buy a Fortnite and Balenciaga co-branded hat for $395 USD and for those looking for top dollar merch, they can spend $1290 USD on a Fortnite branded denim jacket. Fortunately for fans, digital merch is far cheaper than physical items. Between September 21 and 28, fans will be able to unlock two free collaboration-based sprays in-game as long as they complete Shady Doggo's challenges. The Fortnite x Balenciaga-themed skins for Unchained Ramierez, Shady Doggo, Fashion Banshee and Game Knight will be available for purchase in the Item Shop.
In other fashion news, Jaden Smith's MSFTSrep has unveiled a rebellious FW21 collection.