Baby Keem Adds Brent Faiyaz Feature to 'The Melodic Blue' Deluxe Version
Plus two additional tracks.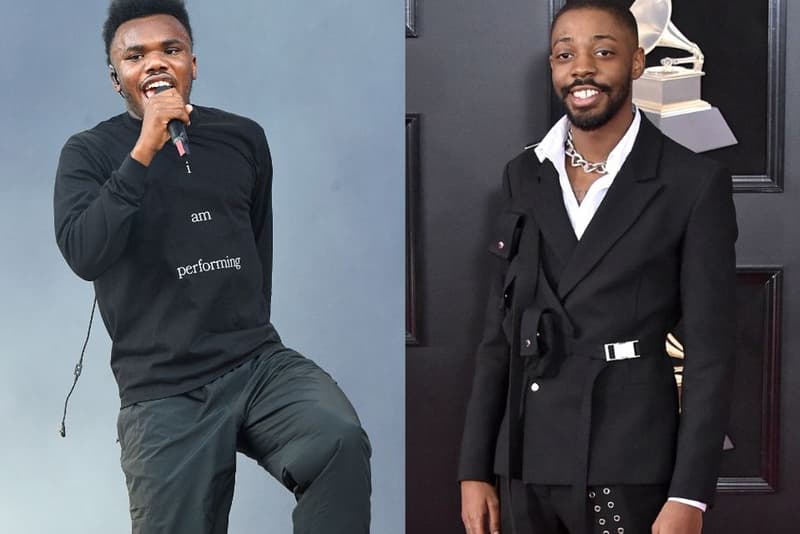 Baby Keem has updated his debut album The Melodic Blue with a feature from Brent Faiyaz and two additional tracks.
Two of the songs that arrived on disc two of the "deluxe" version of the EP, "no sense" and "hooligan," had already been released prior, but the appearance of Faiyaz on a remix of the single "lost souls" is new material from the duo.
The remix hears the Maryland-born R&B singer enter about halfway through the song, interjecting Keem's punchy rap with his own vibe-heavy vocals, lamenting "sixteen missed calls."
"Sorry I was busy but I missed ya," Faiyaz sings.
The original version of "lost souls" sustains the same beat in the background throughout most of the song before fading in its final minute as Keem's bars become more contemplative. While the remix maintains this beat structure, Faiyaz's feature introduces a turning point in the song, preceding the verses in which Keem slows down and takes an introspective look at himself.
Other guest appearances on the EP include Travis Scott, Don Toliver and Kendrick Lamar, who is Keem's cousin. The two rappers have worked together a number of times over the past few years and launched the rollout of this album by dropping their collaboration ​​"family ties." Out from Columbia Records and Lamar's new project pgLang, The Melodic Blue serves as the inaugural release from the partnership between the two labels, premiering earlier this month.
Baby Keem's The Melodic Blue deluxe version is available for streaming now.
In other music news, Lil Nas X's "Old Town Road" is now the first single in history to reach 15x platinum.