Best New Tracks: Baby Keem, Syd x Smino, Tems and More
Head into the weekend with these 10 music projects.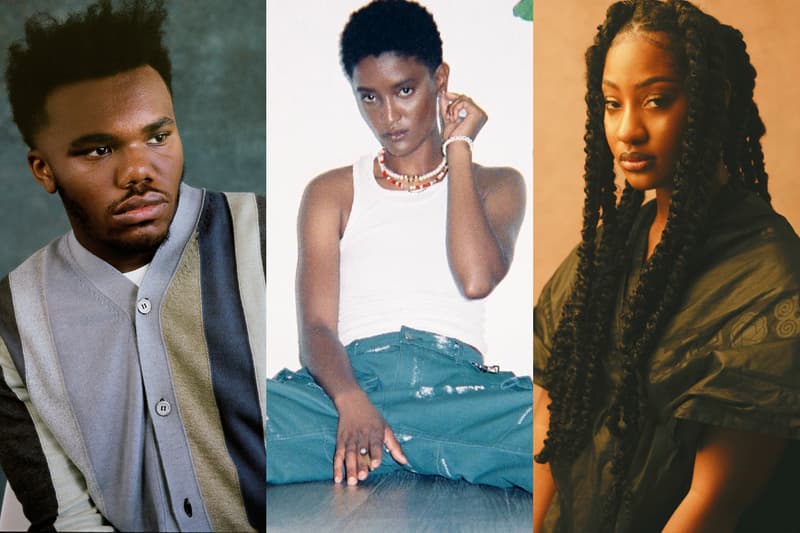 As the week in music comes to a close, HYPEBEAST has rounded up the 10 best projects for the latest installment of Best New Tracks.
This week's list is led by Baby Keem's latest studio effort The Melodic Blue, Syd and Smino's "Right Track" and Tems' newest single "Crazy Tings." Also joining this selection are offerings from Joshua Crumbly and Jay Bellerose, Yebba, HOMESHAKE, GoldLink and Flo Milli, Moses Sumney and Sam Gendel, Deb Never and BADBADNOTGOOD.
Baby Keem - The Melodic Blue
"This is years in the making," Baby Keem said of his latest studio effort, The Melodic Blue. The 16-track record features appearances from Travis Scott, Don Toliver and pgLang founder Kendrick Lamar, while co-production was handled by the likes of CardoGotWings, Jahaan Sweet, Sounwave, Outta town, Roselilah, Deats, Jasper Harris, Frankie Bash, Scott Bridgeway and Dahi.
Listen: Spotify | Apple Music
Syd x Smino – "Right Track"
Syd enlisted the help of Smino for her latest single, "Right Track." The cut was released after "Missing Out" and "Fast Car" and arrives alongside an announcement for her first and only live gig in 2021 — a free show with the Los Angeles Philharmonic, conducted by Anthony Parnther, at The Ford on September 22.
Listen: Spotify | Apple Music
Tems – "Crazy Tings"
New Gen: Spring 2021 honoree Tems has dropped off her latest single, "Crazy Tings." The rising R&B/Afrobeats star is fresh off a feature on Drake's Certified Lover Boy, hopping on the cut "Fountains," a collab with Justin Bieber and WizKid entitled "Essence" and her 2020 project For Broken Ears.
Listen: Spotify | Apple Music
HOMESHAKE - Under The Weather
Peter Sagar, best known as HOMESHAKE, has followed up 2019 record Helium with Under The Weather. His fifth studio effort under the moniker, the Montreal-based artist wrote the album in 2019 and is a 12-track reflection on life and depression, chronicling what's labelled as a "long, unrelenting period of sadness for the artist." Sagar also collaborated with Brain Dead for a special collection coinciding with the record's release.
Listen: Spotify | Apple Music
Joshua Crumbly x Jay Bellerose – "C.S.C"
Joshua Crumbly is preparing for the release of his upcoming album ForEver with the new single, "C.S.C." The new track features a contribution from Jay Bellerose and follows predecessor "The See." "ForEver began with an out of the blue call from Shahzad," Crumbly revealed in a statement. "He told me that I needed to record a solo bass album. It started out as such, then I added some other instruments. It branched out even further when I reached out to a few friends, whose voice I was strongly hearing on particular songs. I'm grateful they were down to be a part of the record."
Listen: Spotify | Apple Music
Yebba - Dawn
West Memphis, Arkansas' Yebba has delivered her debut studio album, Dawn. Produced by award-winning artist Mark Ronson, the 12-track album arrives after hopping Drake's Certified Lover Boy and also features collaborations with Questlove, the Roots, A$AP Rocky, KAYTRANADA, Pino Palladino, Smino, James Francies, Smokey Hormel and many more. The 26-year-old musician uses the album to honor her later mother, who was also named Dawn, and to refer to "the first glimpse of light in the sky after the darkness of night, offering a radiant sense of possibility.
Listen: Spotify | Apple Music
Deb Never - Where Have All The Flowers Gone
Deb Never, another honoree from HYPEBEAST's New Gen: Spring 2021 selection, shared her newest EP, Where Have All The Flowers Gone. Produced by Jam City, Michael Percy and Jim-E Stack, the new project is the result of her relocation to London in mid-2020 and hears her hypnotically sing about lost love and, eventually, finding herself once again.
Listen: Spotify | Apple Music
GoldLink x Flo Milli – "Raindrops"
GoldLink is revisiting his June 2021 record HARAM! with an accompanying music video for the Flo Milli-assisted cut "Raindrops," directed by Ray Fiasco. The DMV native is also set to hit the road in support of the album between September and October, appearing in areas like Denver, Oakland, Chicago and Dallas before closing it out in Los Angeles.
Listen: Spotify | Apple Music
BADBADNOTGOOD – "Beside April"
Canada's BADBADNOTGOOD delivered the second single from Talk Memory, "Beside April." The group's highly-anticipated psychedelic jazz album was created in collaboration with Arthur Verocai and features Karriem Riggins, Laraaji, Terrace Martin and more. "There was really special energy around this video. The band wanted to do something with horses and equestrians. That's where this begun," Camille Summers-Valli, director of the single's visual, shared in a statement. "Funnily enough, I am petrified of horses. But it felt like a good way to overcome my fears. Subconsciously through a process of reading, finding references and discussing with my team, I started to piece together the puzzle of what this video could be. We shot this in Georgia; where the casting was incredible. The horse also was wonderful. So strong and majestic, we just wanted to do this beautiful creature justice. The magic aligned, so many great hard working people pulled this video together."
Listen: Spotify | Apple Music
Moses Sumney x Sam Gendel – "Can't Believe It"
Moses Sumney joined forces with Sam Gendel for "Can't Believe It," a cover of the famous T-Pain and Lil Wayne collab that Sumney released for the Save Stereogum fundraiser in 2020. An accompanying visual was also released, which was directed, styled and and choreographed by Sumney himself.
Listen: Spotify | Apple Music