MILLINSKY on Working With Eminem for His New Merch Capsule
HYPEBEAST sits down with the designer to discuss his new venture with Slim Shady.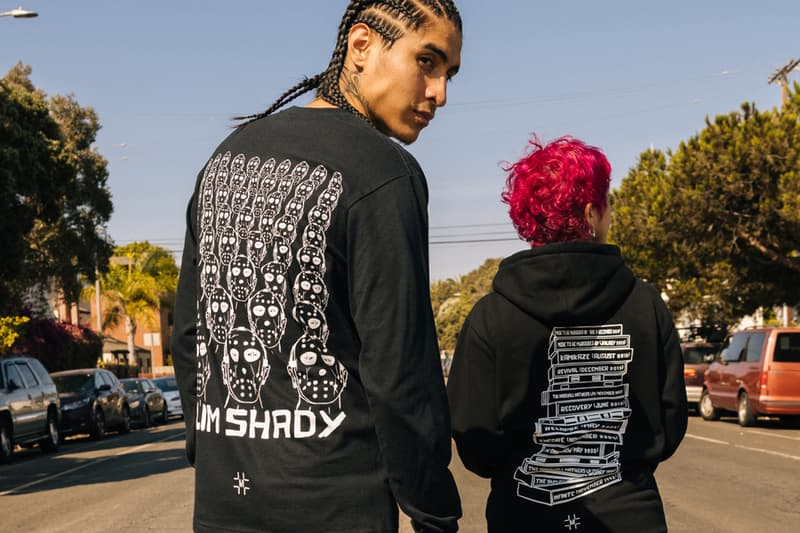 1 of 15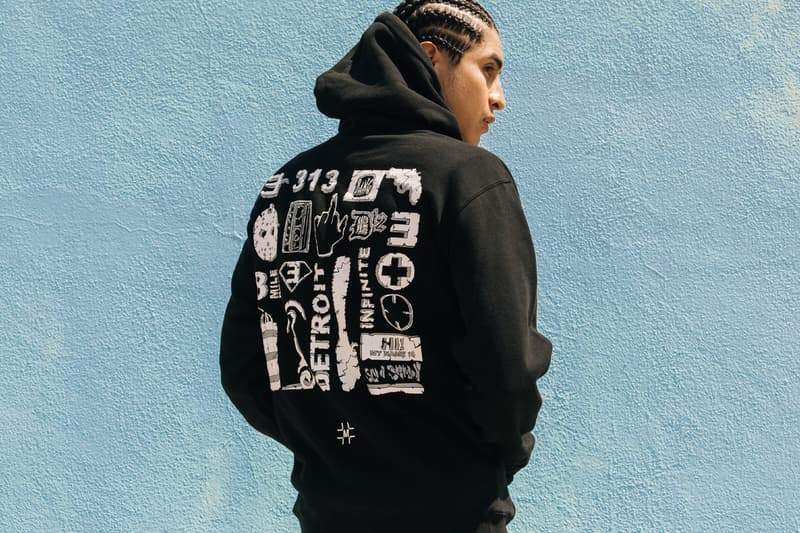 2 of 15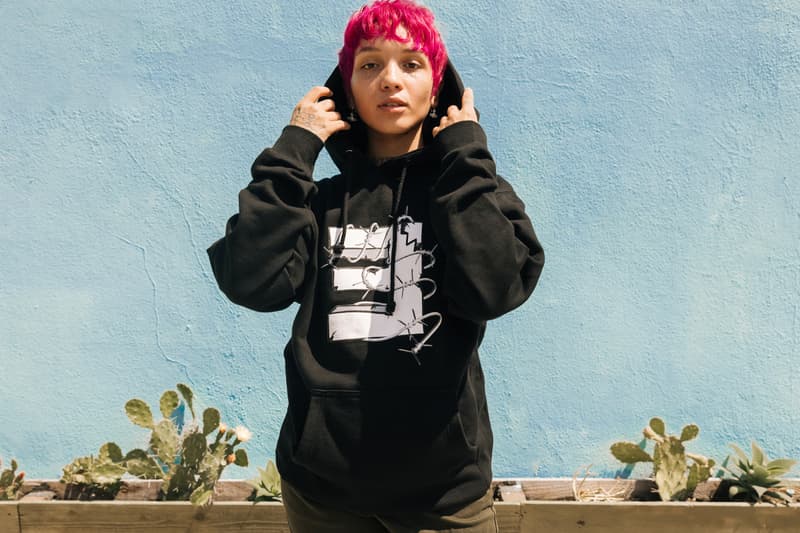 3 of 15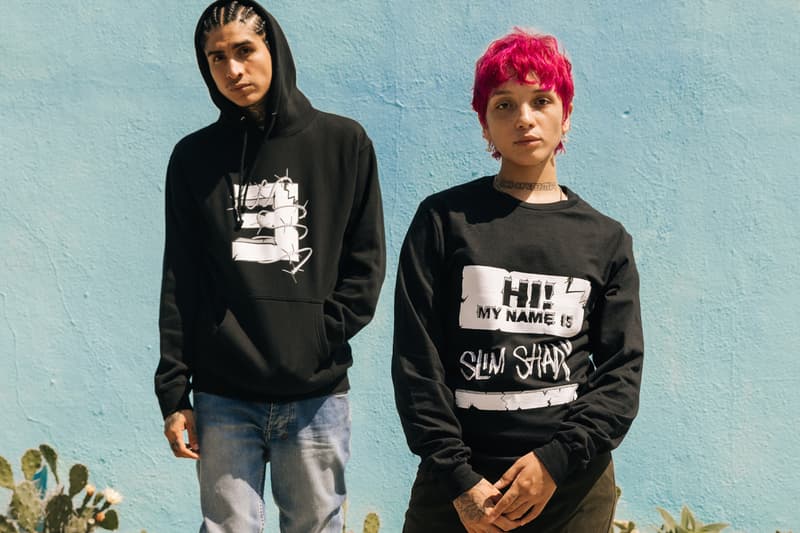 4 of 15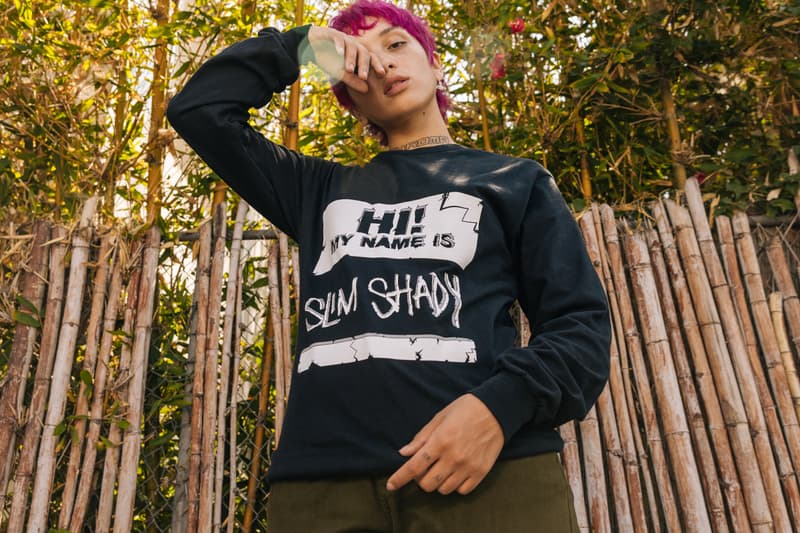 5 of 15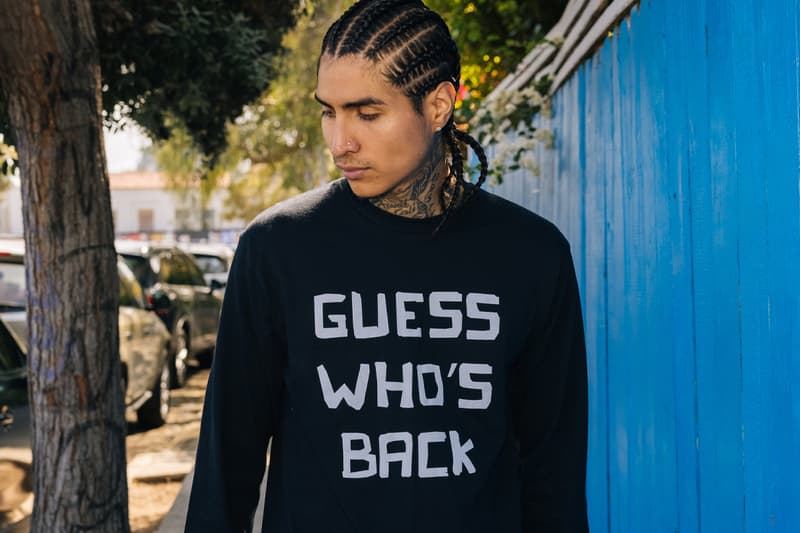 6 of 15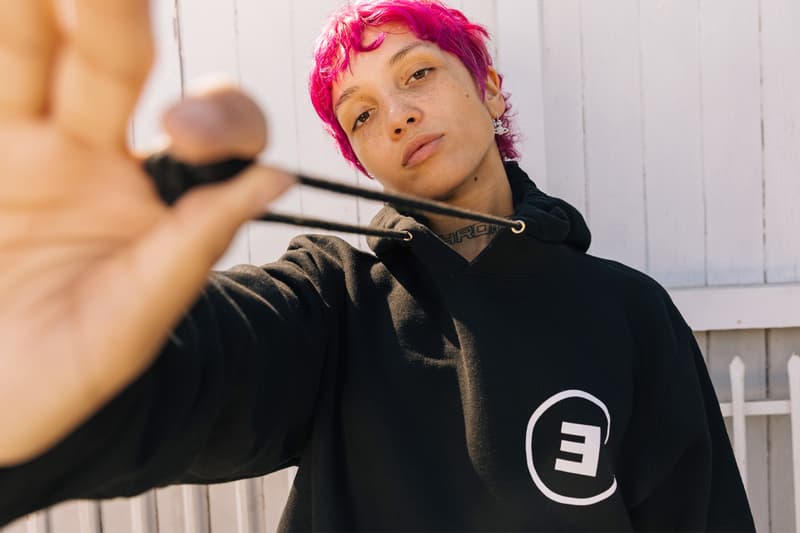 7 of 15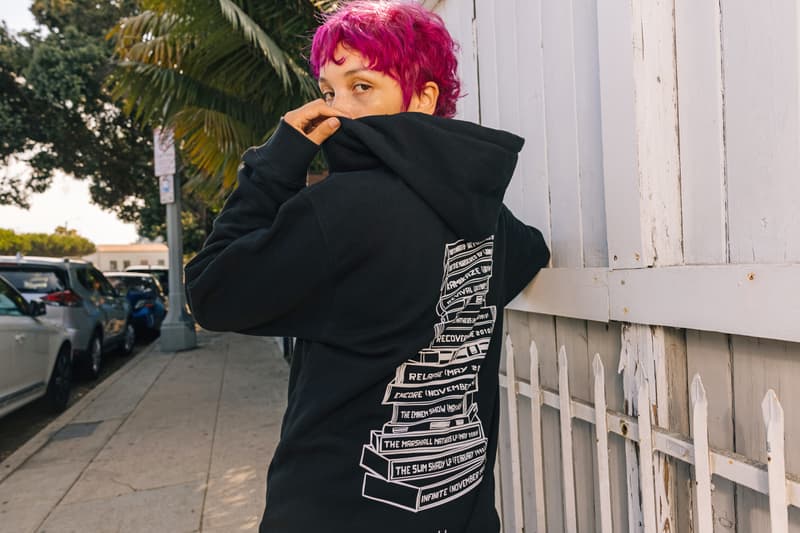 8 of 15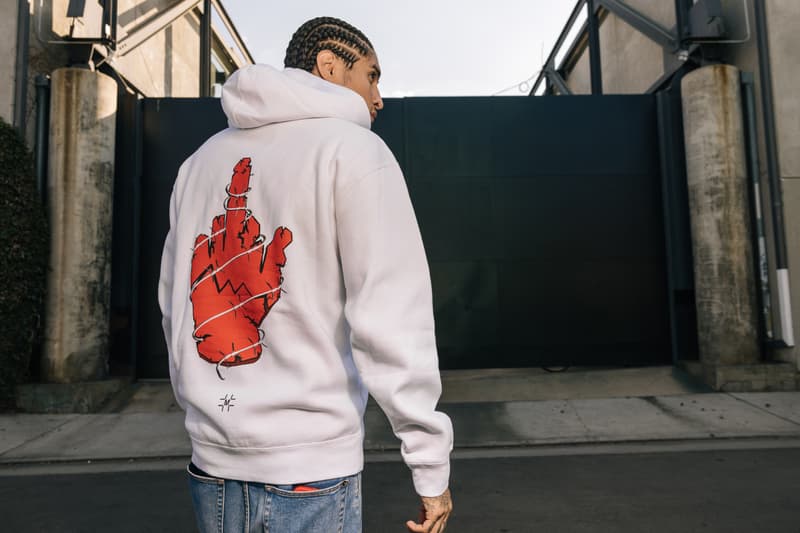 9 of 15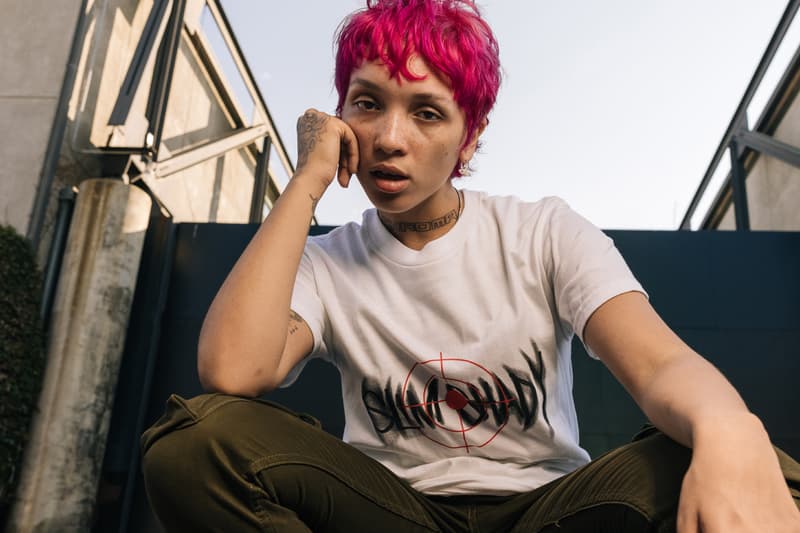 10 of 15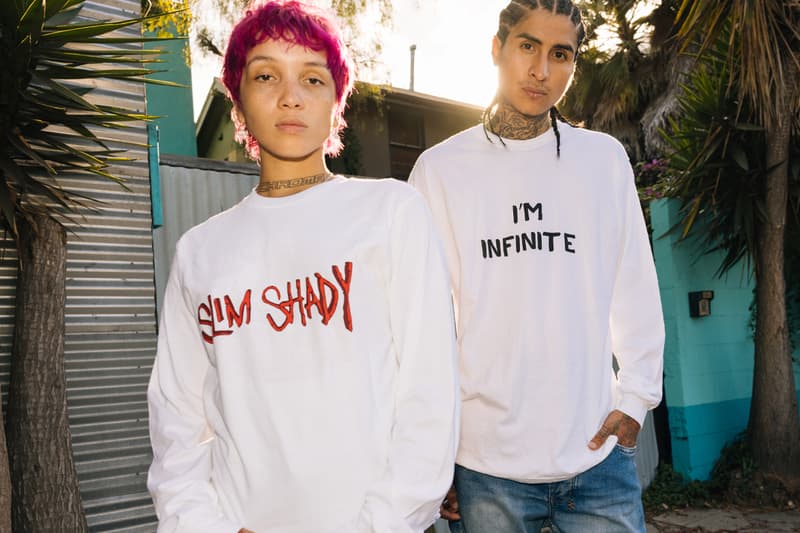 11 of 15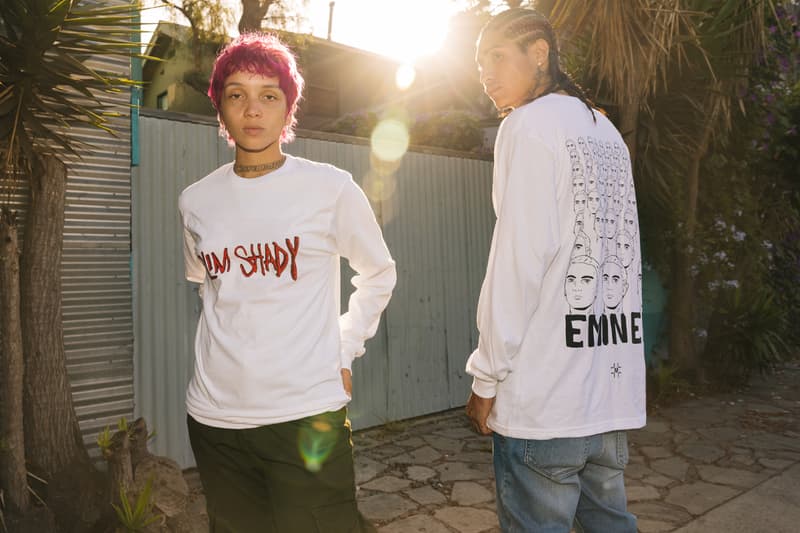 12 of 15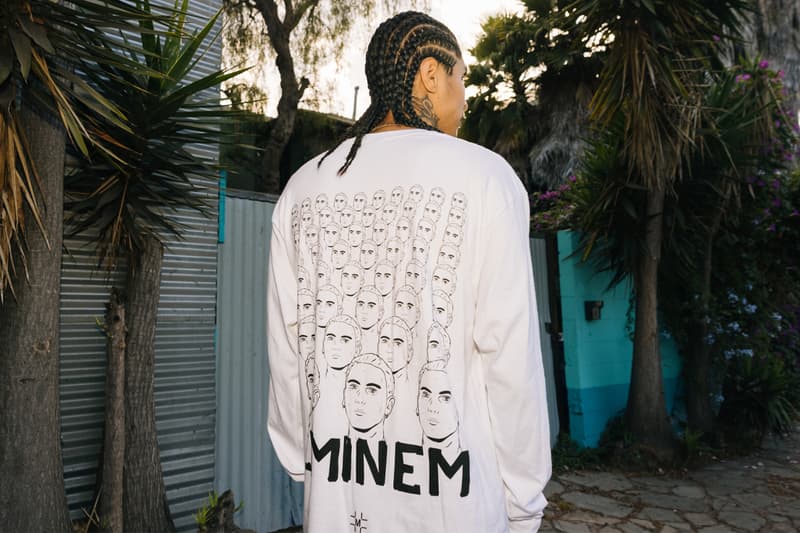 13 of 15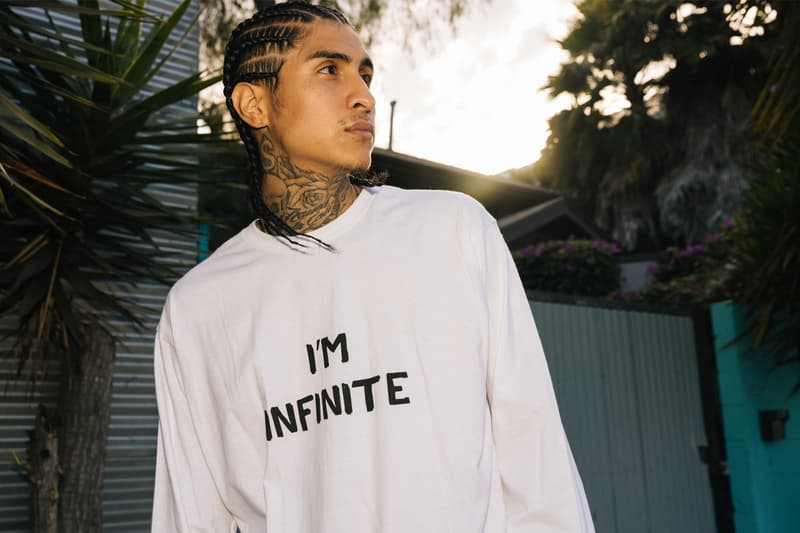 14 of 15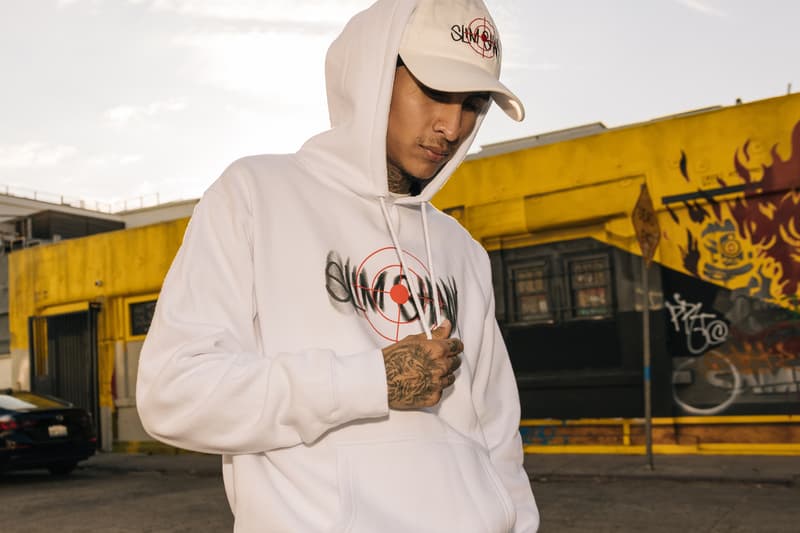 15 of 15
Eminem has officially debuted a new merch capsule collection in collaboration with the 24-year-old streetwear designer MILLINSKY. The collection pays homage to the illustrious legacy of Slim Shady. The capsule aptly highlights and celebrates the rapper's major career highlights with designs that lend themselves to a 14-piece collection that features casual short and long-sleeve tees, hoodies and baseball caps.
MILLINSKY is the co-founder and creative director of streetwear label NASASEASONS, which gained immense popularity after taking up residence in the Parisian concept store, Colette. Many celebrities including Rihanna, Beyoncé and Wiz Khalifa showed great support to the young streetwear designer with his early pieces. MILLINSKY's start in merch streetwear apparel began in 2018 when he was invited by the iconic rock band, The Rolling Stones, to reimagine the band's signature tongue logo as a part of their No Filter Tour in Europe. He later went on to work with other high-profile artists including Guns N' Roses, Paul McCartney, KISS, Arctic Monkeys and Weezer.
MILLINSKY sits down for an HYPEBEAST exclusive, discussing his most recent partnership with Eminem and his love for merch culture.
HYPEBEAST: How did you first start out in streetwear?
MILLINSKY: So my first project is a clothing brand, NASASEASONS. We were initially at Colette in 2015 in Paris, where we gained a lot of exposure through celebrities like Rihanna and Beyoncé who supported us early really early on. We did a capsule collection for the first two years and then we eventually launched more ready=to-wear with t-shirts and eventually more jackets, then sort of slightly more upscale range of clothing. Then we went on the road going and began distributing in the U.S. and Asia in South Korea and also in Hong Kong with Lane Crawford, similar to Colette. In 2018, I was contacted by the Rolling Stones to reimagine their logo for their 2018 No Filter Tour in Europe. For me, it was like a real honor as I was a big rock fan and then that's where it all started.
Can you tell us a little bit about the aspects of street culture that inspire you the most? How has that impacted your love for merch culture?
Since I was young, I was a massive fan of merch culture. I remember when I went to Watch the Throne Kanye and JAY-Z tour when I was 16. I remember the line for merch in front of the concert was massive and I never saw that at rock concerts. With Kanye and JAY-Z, it was the first time I saw people really lining up for it. I think the Yeezus Tour merch was the first time merch became very big in hip hop, pop culture. It made me realize how merch was an impactful way to connect with fans and I think Kanye put so much effort and emphasis on the merch, unlike most artists. When it comes to clothing brands, I think everyone is trying to chase the authenticity factor. There's so much history in that. I am a massive fan of heavy graphics style. I love when the piece of clothing is filled with embroideries and graphic everywhere. With the Eminem collab I was trying to really fill out the space of each product and make it as loud as possible.
Eminem has had an extensive career. What was your personal favorite Eminem moment? How has he influenced you?
I was too young to actually live the peak Eminem era. But the first thing that really inspired me was his "We Made You" music video. I think the song is underrated – when it came out in 2007 and played on TV, I felt deeply connected to it. I also loved Eight Mile. His album, Recovery was probably the one that impacted me the most. "Love The Way You Lie" with Rihanna shaped a big part of my childhood. I find that the stronger the personality of the artist, the more inspired. I am to create for them. The stronger the personality of an artist is, the easier it is to create designs because it becomes interesting and cool to just find a way to capture all of those elements of personality.
You mentioned you particularly enjoy working with artists to create impactful designs, which one of these pieces speaks to you the most?
Yes, so each time I start a collaboration, I try to start with one big idea. It needs to feel like the collection is connected to the artist. looking back at Eminem's career, I just wanted to translate the fact that he made such an impact. I decided to go with the concrete aesthetic. It began with a play on words, first thinking about the animated impact of punching a wall and seeing the concrete crack and crumble, leaving a massive dent. Eminem had such an impact on pop culture and music. The concrete to me felt like the most interesting way to symbolize one imminent impact on pop culture and his longevity as an artist within the music industry.
My favorite is the Slim Shady hoodie with the big middle finger on the back, which seems quite simplistic, but it's kind of this moment where you say less is more. It represents him so much. I just it's designed by itself in big in the back. It says so much about his badass personality.
You have worked with several high-profile artists including legends like Paul McCartney, Guns N' Roses and now Eminem. Who is someone you're aiming to collab with down the line on street-inspired merch collections?
I have a few collaborations releasing this month and next month with a really big U.K. artist and a really famous French rapper. My biggest inspiration is Hiroshi Fujiwara and his fragment design. What I love the most is the way he presents himself and the way he has built fragment as a design entity that can stand on its own or be a brand that can be collaborated with. That is exactly what I am trying to do with our pieces. We also have a cool collaboration with a very famous Belgium beer company coming up. We also want to try to branch out of music, so we are designing the bottle for the company as well as a selection of merch t-shirts and hoodies. There's a local burger place called Shisho Burger in Berlin. We are hoping to work with them to find a way to engage with their Berlin-based audience in a new way that they have never done and they haven't thought about before.
In addition to being a designer, you recently launched a project called PROSPECT 100, connecting young creatives with industry experts. Do you have any advice for them? What does it take to become a streetwear designer?
I am 24 now and I started at 17, so not that much time ago. I used to go on social media and hit up people in the industry that I look up to, like Virgil Abloh. I often get paragraphs from kids sending me their portfolios and I thought, maybe I can find an organized way to take all these people sending me DMs and connect them with people I know like Sean Wotherspoon and Jeff Staple. So I created a free-to-enter contest for creatives under 25 where everyone can share their best designs to a judging panel of industry leaders. Everyone has an equal chance, no matter if they are from the suburbs of London or have been to Central St. Martins or not. The top prospects receive mentorship from industry experts. We recently partnered with Kering for the competition which is incredible. This project is truly a synergy between my love for design, NASASEASONS, merch projects and PROSPECT 100 which is now fully design-centric. It's a great way for me to give back and connect with others.
For more information on the collection, check out the capsule online at Shop Eminem.