Suntory Releases Reformulated Yamazaki 25 Whiskey
Sure to be highly sought-after.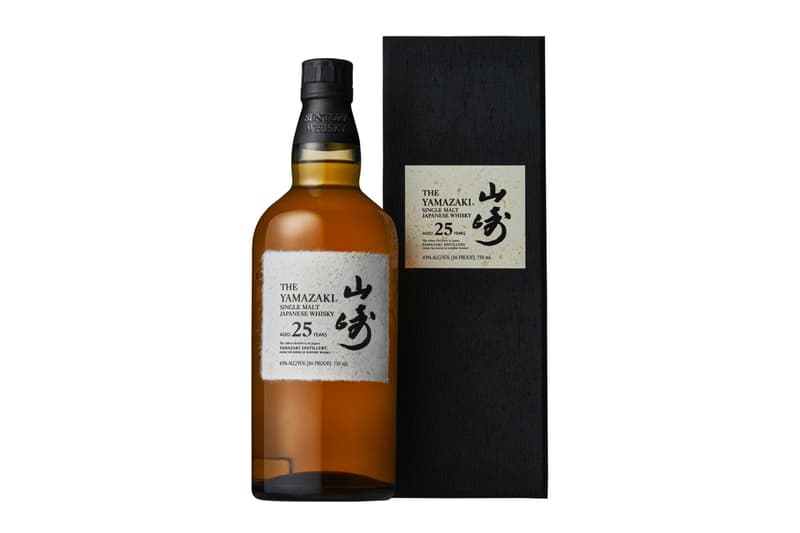 For whiskey fans, Suntory has now readied a reformulated Yamazaki 25. Expected to become one of the most sought-after bottles on the market, the 2021 formulation was conceived by world-renowned fifth-generation Chief Blender Shinji Fukuyo.
Comprised of a mix of rare single malts, the blend moves away from sherry cask-aged vintages opting for American Oak, Spanish Oak and Japanese Mizunara Oak casks. The balance of notes from the varied oak maturations delivers an interplay of spice of sweetness. The reformulated Yamazaki 25 whiskey is said to have a nose of incense, spice, persimmons and orange citrus, while the palate carries hints of sandalwood accented by orange, persimmon and Japanese Yuzu. Finishing with spice and sweetness with slight smoke development.
Priced at $2,000 USD, the new release from Suntory sits at 43% ABV with a new box and handcrafted mulberry Echizen paper label created using a traditional Japanese process of drying on wood boards.
DISCLAIMER: We discourage irresponsible and/or underage drinking. Drink responsibly and legally.
For more food and beverage news, there is now an official Warheads Spiked Seltzer.