McDonald's Australia's PS5 Controllers Denied By Sony
The giveaway was meant to be part of its 50th birthday stream week event.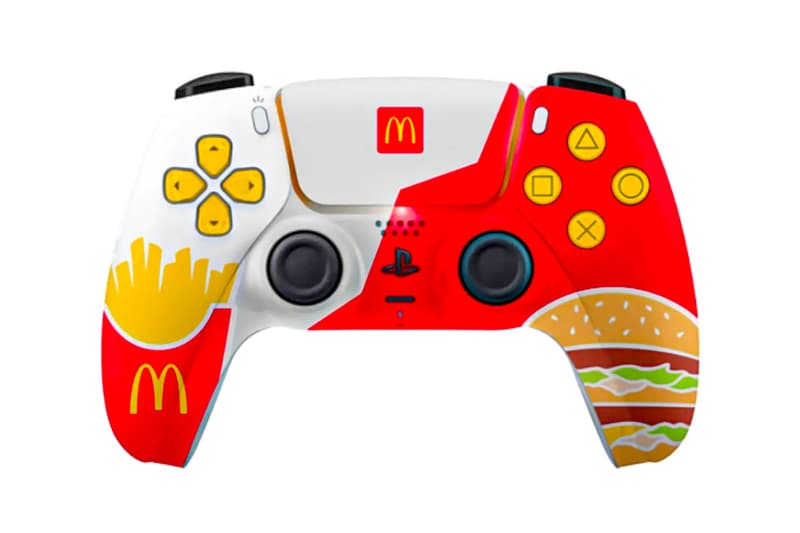 Following McDonald's announcement to give away custom Playstation 5 DualSense controllers in celebration of its 50th birthday in Australia, Sony immediately put a stop to the release. Taking on the fast-food giant's color scheme, each controller features illustrations of burgers and fries and the McDonald's logo centered up top.
The PS5 controller was only supposed to be an internal concept and was never meant to be advertised to fans according to IGN. McDonald's initially planned to include the controllers in a giveaway during the stream week event, but Sony PlayStation did not authorize any inclusion in promotional efforts as there is no official partnership or collaboration.
"Unfortunately, McDonald's stream week has been postponed and won't be going ahead this Sunday," as per McDonald's Australia's response. "We are unable to confirm a new date for the proposed event at this time. We will have some great prizing including Macca's 50th Birthday Hoodies and 50 channel subscriptions for each streamer to give away. We will be in contact with the new timing as soon as we have it confirmed."
I'll have a side of fries with THAT! ?@McDonalds' Australia ?? serves up limited edition DualSense controllers as part of a #contest ??

I'm lovin it! #PS5 #PlayStation5 pic.twitter.com/UTgcCvD6DV

— Dapper Tux (@Dapper_Tux) July 31, 2021
Elsewhere in gaming, a gamer gets shocked by lightning through his wired controller.