LeBron James Has Words for Those Questioning New Lakers Roster: "Keep That Same Narrative Energy"
LBJ has heard the talk about his squad's age and he is not having it.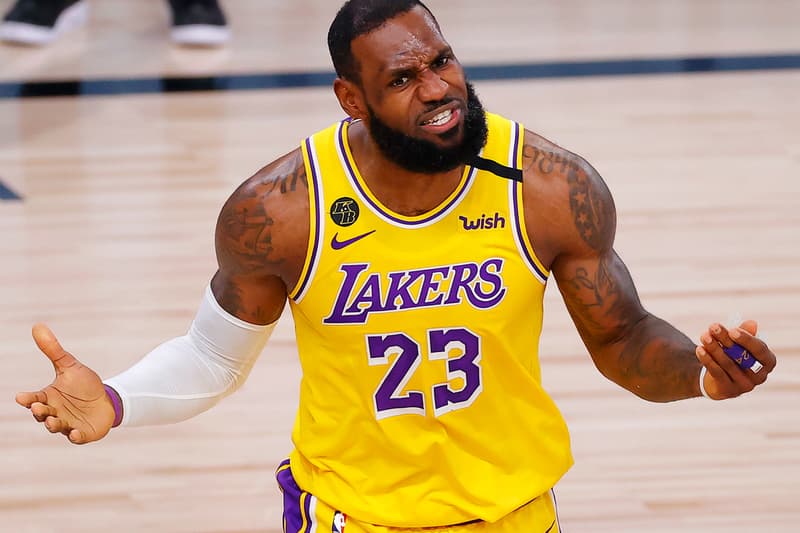 LeBron James has heard all the negative chatter surrounding the latest Los Angeles Lakers roster for the 2021-22 NBA season and he has taken it upon himself to let the critics know that he is not phased.
The Lakers' roster has caused quite a ruckus throughout the NBA when the franchise acquired Russell Westbrook in a blockbuster trade that sent Kyle Kuzma, Kentavious Caldwell-Pope and Montrezl Harrell to the Washington Wizards. The Los Angeles Times recently reported that Westbrook had spoken to King James and Anthony Davis a week prior to the trade with all three players discussing that they are willing to put aside their egos to bring another ring to LA.
The Lakers roster is arguably stacked with NBA veterans, signing Carmelo Anthony, Kent Bazemore, Wayne Ellington, Dwight Howard and Trevor Ariza, all of whom are 32 years old or older. The internet has taken their jabs at the age of the roster, sparking LeBron James' response on Twitter.
The King took to social media in a post that has now been deleted, and left fans and skeptics with a simple message, "Keep that same narrative ENERGY when it begins! That's all I ask."
View this post on Instagram
In case you missed it, DeMar DeRozan has signed on to join the Chicago Bulls on a three-year $85 million USD deal.