You'll Never Run (Out of Beer) with the Deschutes Brewery x Brooks "Run Hoppy" Collection
Consisting of a beer-covered (figuratively, not literally) take on the Ghost 14, matching apparel and even a special Deschutes IPA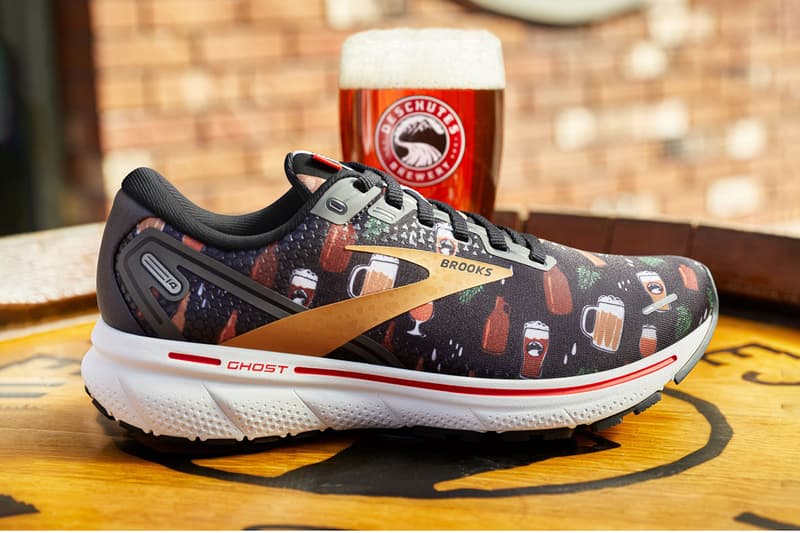 1 of 3
2 of 3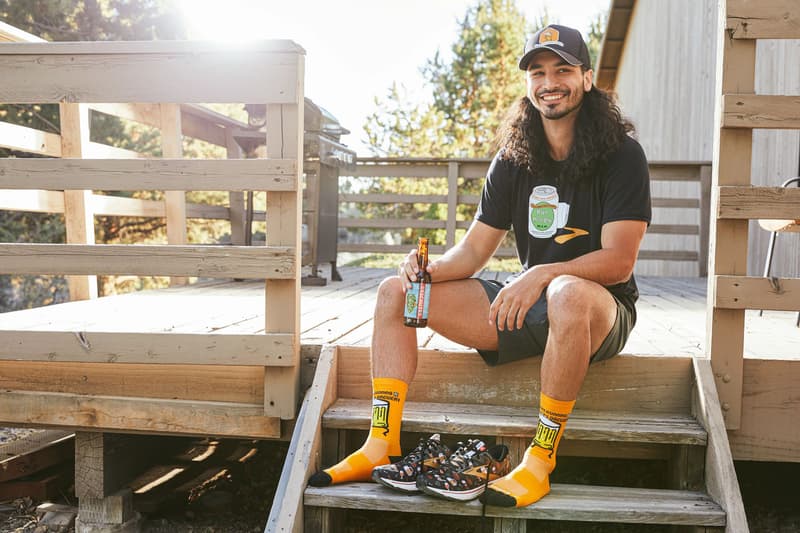 3 of 3
The only thing harder than running is running out of beer, so Brooks has partnered with Deschutes Brewery for a hop-filled "Run Hoppy" collection. Besides coming up with a clever play on Brooks' "Run Happy" tagline, the Pacific Northwest neighbors have crafted a special take on the popular Ghost 14 running shoe plus a set of performance apparel — and Deschutes has even brewed a special beer for the occasion.
Brooks' Ghost 14 is normally known for its lightweight build and smooth, responsive cushioning, but here what's even more enthralling than its performance features is how it's adorned. Its black upper is covered in beer (figuratively, not literally) thanks to an all-over print of full, foamy growlers, mugs and pint glasses. A large golden strike runs through the middle, and white midsoles serve up both cushion and contrast. T-shirts and other apparel add to the beer theme with a custom can graphic that shows spilled beer forming a Brooks logo.
As mentioned above, Deschutes has also brewed a special IPA for its Bend, OR and Portland, OR pubs dubbed "Run Hoppy Golden." Created with feedback from runners who were asked to describe the perfect post-run beer, "Run Hoppy Golden" features a classic carb taste with notes of biscuits, crackers and a dollop of honey, plus a low alcohol content so the drinker won't feel weighed down.
The Deschutes Brewery x Brooks "Run Hoppy" Collection is available now via the Brooks webstore, and "Run Hoppy Golden" will be on tap at the above-mentioned pubs come August 9.
Looking for more running shoe news? Check out Brooks' installment of HYPEBEAST's What the Tech? series, in which the brand explained its nitrogen-injected DNA Loft V3 foam.
DISCLAIMER: We discourage irresponsible and/or underage drinking. Drink responsibly and legally.