July Was Officially the Hottest Month on Record
Following a sobering IPCC report on climate change.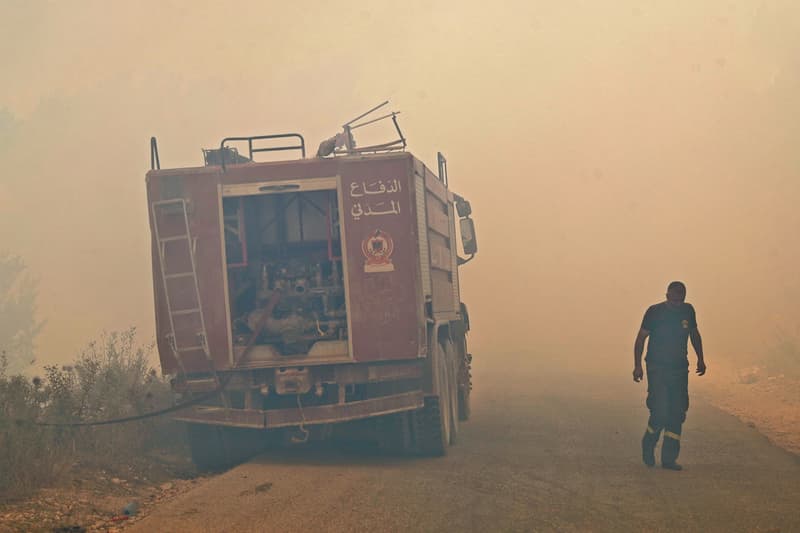 July was officially the hottest month in 142 years of record keeping, according to the National Oceanic and Atmospheric Administration (NOAA).
JUST IN: It's official. #July was Earth's hottest month on record. https://t.co/xKGLizOml4

via @NOAANCEIclimate #StateOfClimate #July2021

(Tweet 1 of 5) pic.twitter.com/Qqbu6CLqVt

— NOAA (@NOAA) August 13, 2021
New data released by the US federal agency on Friday noted that while July is usually the warmest month of the year, this July saw unprecedented heat around the world. The previous record was set in July 2016, with 2019 and 2020 reaching the same high temperature.
According to NOAA, the combined land and ocean-surface temperature reached 1.67 degrees Fahrenheit (0.93 of a degree Celsius) above the 20th century average of 60.4 degrees Fahrenheit (15.8 degrees Celsius). The land-surface temperature in the Northern Hemisphere was the highest-ever recorded in July at 2.77 degrees Fahrenheit (1.54 degrees Celsius) above average. In addition, Asia had its hottest July on record while Europe, North America, South America, Africa and Oceania also experienced extreme temperatures.
"This new record adds to the disturbing and disruptive path that climate change has set for the globe," NOAA Administrator Rick Spinrad said in the report, which called it "very likely" that 2021 will rank among the world's hottest years on record.
NOAA's findings comes days after the the United Nations' Intergovernmental Panel on Climate Change (IPCC) released a report indicating that unprecedented changes in the Earth's climate are intensifying and likely irreversible. U.N. Secretary-General António Guterres described the report's findings as a "code red for humanity"and called for urgent action.
Spinrad released a statement following the IPCC report last week, calling it "sobering."
"It is a sobering IPCC report that finds that human influence is, unequivocally, causing climate change, and it confirms the impacts are widespread and rapidly intensifying."
For more climate information, check out Google Earth's 4D timelapse feature that allows people to see how the planet has changed over the past few decades.