Venice Will Start Charging Day-Trippers an Entrance Fee
In an effort to fight overcrowding.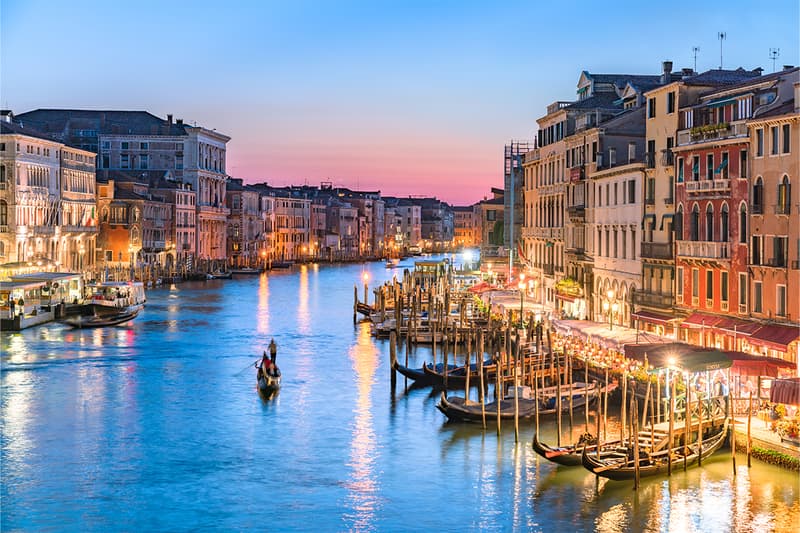 In an effort to curtail the overcrowding situation in the Italian city, Venice will begin charging day-trippers an entrance fee into the vacation hotspot.
According to new reports, Venice will be implementing new turnstiles that those visiting during the day will have to pass through using a QR code, which they obtain through booking in advance and paying a tourist fee. Those who are staying the night within Venice itself at hotels will be exempt due to a prepaid tax.
The latest measures come amid growing concerns of overcrowding the lagoon city, but critics have argued that the turnstiles will turn Venice into an amusement park-like environment. Others have questioned its legality as well. "It is an unconstitutional measure and against European law," says city councilor Marco Gasparinetti. "It is humiliating for the city, for its residents and for visitors."
The access fee was first suggested back in 2018 and implementation will begin in 2022 after being delayed from May of 2019 as tourism dropped significantly due to the ongoing Coronavirus pandemic. Prices will range from €3 to €10 EUR (approximately $3.50 and $12 USD) depending on the season and time of visit. While its introduction has caused controversy, the Telegraph points out that prior to 2020, Venice received 30 million travelers annually, roughly 70 percent of which only visited during the day.
In other travel-related news, you can now rent a NERF-themed lake house in Oklahoma.