eBay Pulls Listings for PlayStation 5 Dev Kit
The offer reached $3,373 USD before being taken down.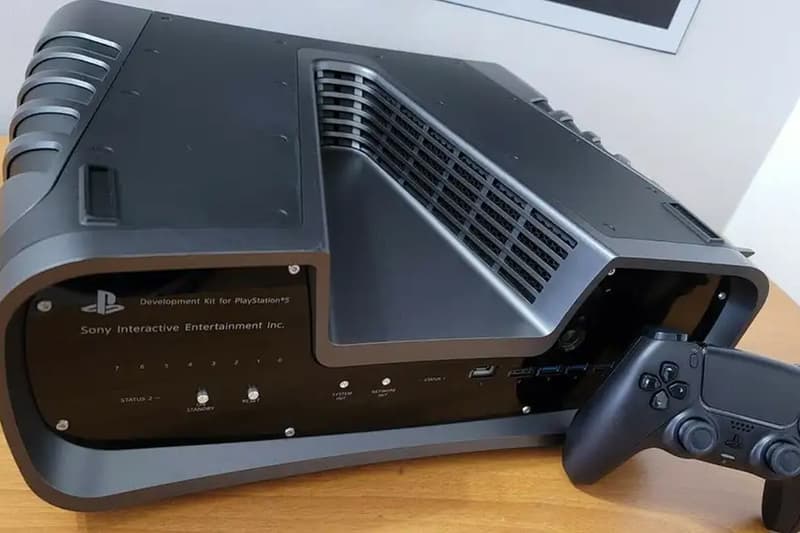 A pair of PlayStation 5 dev kits were listed on eBay for auction but only managed to stay on for a few hours before being taken down by the e-commerce platform.
According to Kotaku, the listing included both consoles and managed to reach a price of €2,850 EUR (roughly $3,373 USD) before being removed by eBay just hours later. The listing also included a pair of blacked-out DualSense controllers, which don't seem to be for general sale since those on offer now are two-toned.
The report also pointed out that it's unclear which rules the listing broke on eBay, but that the takedown could simply be a request from Sony itself. Even if gamers were to get ahold of a dev kit, they're equipped with a series of security measures that make them hard to crack for access. In 2016, a Reddit user managed to purchase a PS4 dev kit that was first used by Sleeping Dogs developer United Front Games, but it proved impossible to crack into the 800 GB of data on the hard drive given the security software on the machine. In fact, it wouldn't even play retail games at all.
A PS5 Development Kit DFI-D1000AA was for sale today on eBay for a few hours #PS5 #PlayStation5 #PlayStation #DualSense #PlayHasNoLimits pic.twitter.com/VzG3tQ4jcq

— @Zuby_Tech (@Zuby_Tech) August 4, 2021
Elsewhere in the gaming industry, Sony says the PlayStation 5 is finally profitable.