NBA Twins Robin and Brook Lopez Share New Manga with SLAM DUNK's Takehiko Inoue
A basketball manga series entitled 'Transition Game.'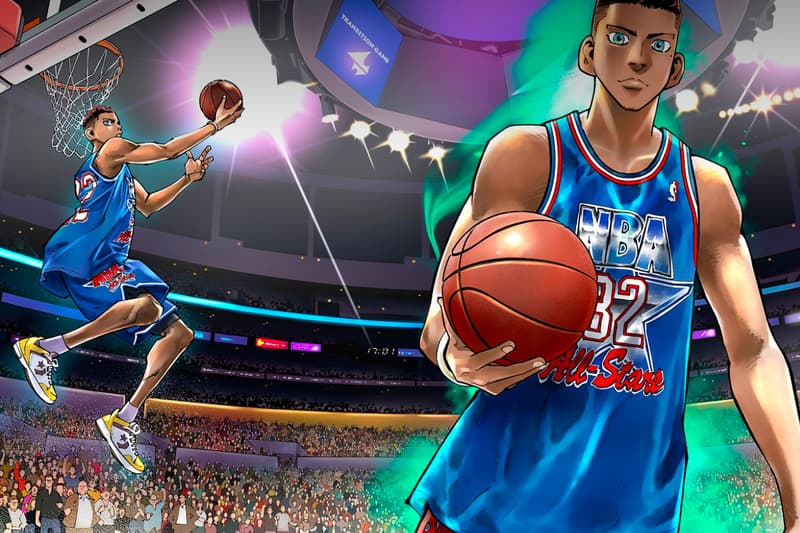 Milwaukee Bucks' Brook Lopez and his twin brother Robin Lopez of the Washington Wizards debuted their first-ever manga, Transition Game, which they shared with famed Japanese manga artist Takehiko Inoue.
Robin sent a tweet out to the famed Japanese manga artist to share their appreciation for the manga series SLAM DUNK as well their latest work. Inoue responded to the tweet with sincere gratitude and admiration for the release. The duo collaborated with manga artist TATSUZ who was also the chief assistant of Inoue during the production of the 1990 basketball manga turned anime.
The story of Transition Game was written by the twins' older brother Christopher Lopez which follows the story of a 15-year-old American basketball prodigy who was forced to move with his mother, who serves in the Navy, to a remote island in the Okinawa Prefecture of Japan.
Head over to Transition Game's website for more information and copies of the first few chapters.
Hello @Inouetake! My brothers & I grew up huge fans of your epic SLAMDUNK, so much so we created a manga of our own! It would be a great honor if you'd check it out at https://t.co/cNvnDVGpOg
Sorry for being a bit of a Do'aho Otaku ? #SlamDunk #TransitionGame #HanamichiIsMyIdol

— Robin Lopez (@rolopez42) July 31, 2021
Congratulations!
I'm excited you and your brothers' manga comes out. That's so cool and Kam's journey must be exciting! @k_tatsuz 's artwork is amazing as well.
?
Thank you for letting me know that you and your brothers grew up with manga.
It's an absolute pleasure for me.

— 井上雄彦 Inoue Takehiko (@inouetake) August 2, 2021
In case you missed it, new details for the Bleach 20th-anniversary special manga chapter have emerged.