Guile and Cammy of 'Street Fighter' are Coming to 'Fortnite'
Both arriving this weekend.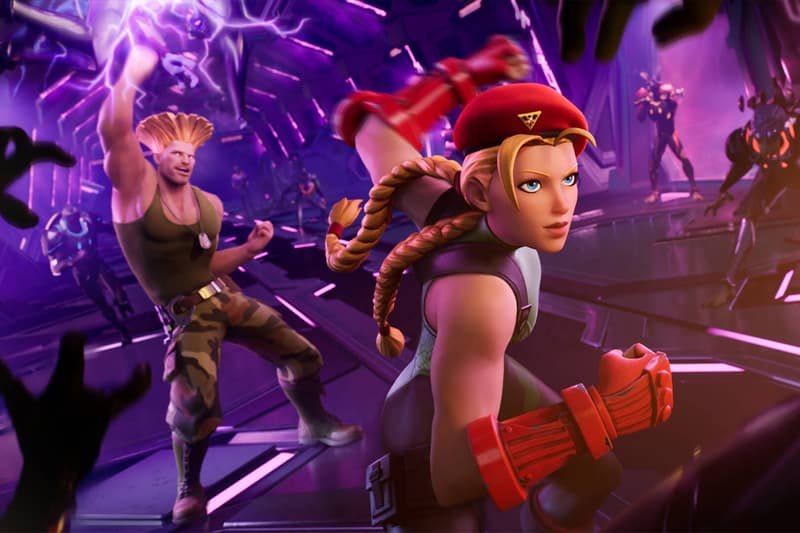 Continuing on its spree of bringing pop-culture icons into the game, Epic has now tapped Street Fighter to introduce Cammy and Guile into Fortnite.
On the Guile front, the war veteran dons his classic green outfit from the original Street Fighter II, while Epic offers a variant skin named Glistening Guile, depicting him in a beach-ready outfit complete with aviators. He also gets a K.O. Back Bling to accompany his combat antics.
As for Cammy, she takes on the classic Delta Red outfit with a variant edition offering a more tactical look, including a sleek black vest and camo pants. Her special Back Bling comes in the form of a Borealis Backer.
If you're interested in grabbing both characters, they'll be available in the Cammy & Guile Bundle, which includes both their additional Outfits as well as Back Blings and a special Round 2 Loading Screen. There's also a Gear Bundle that'll give you access to some of CAPCOM's classic weapons, including Guidle's Knuckle Buster Pickaxe, Cammy's Delta Red Bowie Blade Pickaxe, as well as a Guilge-stage-inspired V-Trigger Vector Glider.
For the Fortnite and Street Fighter fans out there, Cammy and Guile will join the battle royale on August 7.
Elsewhere in gaming, Diablo Immortal has been pushed back to 2022.