Nissin Prepares for Fall With "Pumpkin Spice" Cup Noodles
Top it off with whipped cream for the full pumpkin spice experience.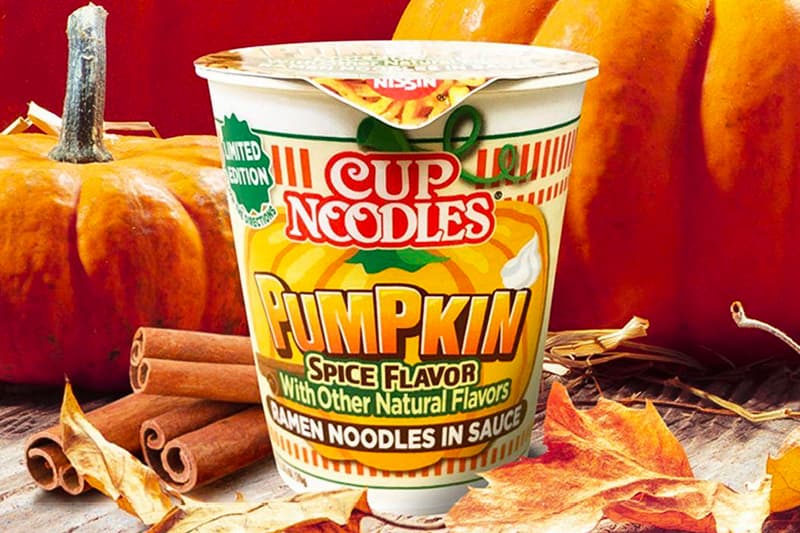 Nissin Foods is looking forward to Fall with its upcoming pumpkin spice-flavored Cup Noodles.
The limited edition offering is part of Cup Noodles' 50th anniversary and, unlike the traditional soup-based flavors, is saucy. Nissin's latest concoction is made with a special pumpkin seasoning that delivers a blend of sweet, savory and spiced, and only needs water and four minutes in the microwave. Those who are looking for the full pumpkin spice experience can top it off with whipped cream.
"After 50 years of noodle innovation, what better time to release our most unexpected flavor to date with pumpkin spice, and trust me it really is that good," said Jaclyn Park, Vice President, Marketing, Nissin Foods USA. "Product innovation is at the core of the Cup Noodles brand and we are excited to launch our first-ever limited-edition flavor that is sure to cause a stir. You just have to try it!"
The "Pumpkin Spice" flavor was created with the help of a nationwide survey claiming that pumpkin spice is still as popular as ever. Nissin's survey finds that over 50 percent of Gen Z respondents still feel the crazy over pumpkin spice flavors, 60 percent prefer pumpkin spice for the Fall and 10 percent actually crave the flavor year-round.
Nissin's Cup Noodles "Pumpkin Spice" exclusively hits Walmart shelves in late October.
Elsewhere in food and beverage, Oreo has opened its first ever cafe.