Doritos Rolls Out New Dinamitas Flamin' Hot Queso Flavor
Following the release of the Fiery Habanero flavor.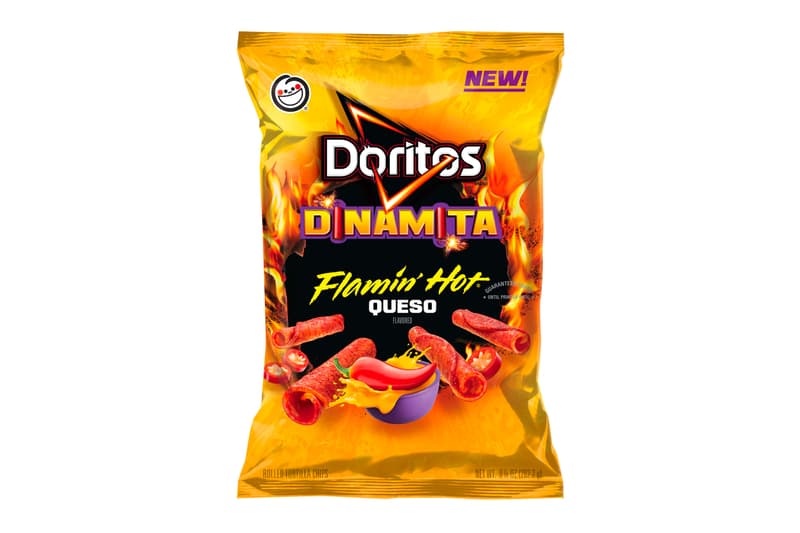 Back in the spring of 2012, Doritos launched a new line of chips dubbed the Dinamita and is now rolling out a new Flamin' Hot Queso flavor for those who need an extra kick of spice. The signature rolled tortilla chips initially debuted in Chile Limon and Nacho Picoso and were followed with a Fiery Habanero flavor.
This marks the first time the snack brand has combined the Dinamita chips with a Flamin' Hot flavor, which is another interesting take on fusing spiciness with a cheesy seasoning to balance out the experience.
Grab a bag of the latest Doritos Dinamita in Flamin' Hot Queso at retailers nationwide for $1.99 USD to $4.29 USD.
In case you missed it, the Paqui One Chip Challenge packs serious heat for 2021.