Anime Opening Themes Are Being Played During the 2021 Tokyo Olympics
Yep, "Crimson Bow and Arrow" from 'Attack on Titan' was played during archery.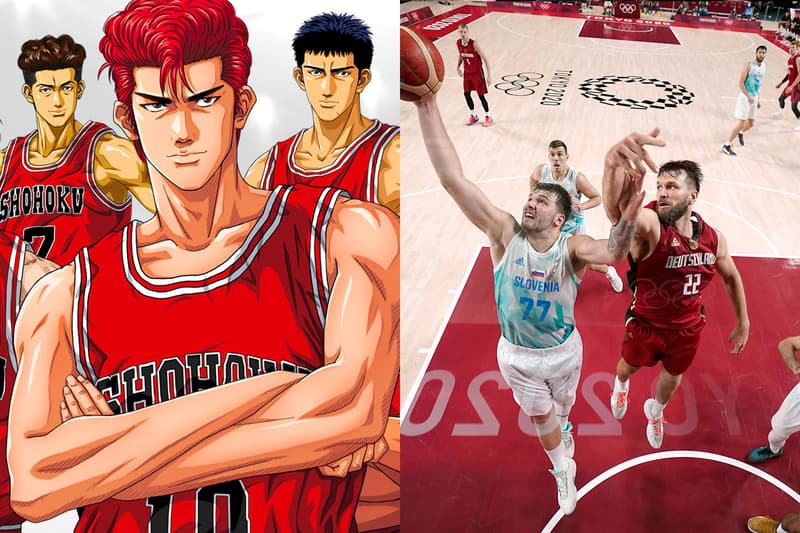 Anime fans are getting excited about each new 2021 Tokyo Olympic event but not for the reasons you think. Since the opening theme for ZOIDS was heard during the first day of competitions, users have been making it a game in trying to identify each of the anime themes being used at this year's Olympic Games.
Tracks like Attack on Titan's "Guren no Yumiya" (Crimson Bow and Arrow) and Demon Slayer's "Gurenge" (Crimson Flower/Red Lotus) were used in the archery events, while the Slam Dunk and Haikyuu!! themes were aptly used for the women's basketball and men's volleyball matches, respectively. We will admit though, it was a bit weird hearing Ghost in the Shell 2's "Kugutsuuta ura mite chiru" for women's Judo, even if it sort of made sense.
男子バレーお疲れ様でした?今日もハイキューの「ヒカリアレ」が流れててテンションがあがりましたね!!
ヒカリアレ↓↓↓ pic.twitter.com/2gFeKwLoyD

— てと (@konegi19) July 28, 2021
#Tokyo2020#OlympicGames#Olympics#Basketball#バスケットボール

They played Slam Dunk opening!!
君が好きだと叫びたい ?
Thank you so much Japan for this amazing Olympic Games with great music!!! pic.twitter.com/UfuatUciWO

— ?歌姫・ローラン? ⛩️ 生きてるなら燃えてやれッ ⛩️ (@Utahime_Laurant) July 26, 2021
「紅蓮の弓矢」 (Guren no Yumiya)が流れたwwww#Olympics #オリンピック #tokyo2020 pic.twitter.com/LJkyGnOHkK

— アイリス(•ェ• ) (@xiaobear) July 26, 2021
Aujourd'hui pour la finale de judo féminin des moins de 52kg nous avons eu droit au thème "Kugutsu Uta Uramite Chiru" du Film Ghost in the Shell mais dans la version tiré du second opus "Innocence"https://t.co/atkBeer7Vg
La vidéo de ce moment. ❤️❤️? #GhostInTheShell #kenjikawai pic.twitter.com/uxroi061yz

— Vany?️?⌨️?️❤️?? (@Vanykiba) July 25, 2021
LiSAさんの「紅蓮華」だ!!
表銅メダルおめでとうございます!#オリンピック #Tokyo2020 #アーチェリー @LiSA_OLiVE pic.twitter.com/Z1IyKBveU2

— アイリス(•ェ• ) (@xiaobear) July 26, 2021
やっぱゾイドだよ!オリンピックでゾイドの曲流れてるよ!#オリンピック #ゾイド pic.twitter.com/A8X16BvVgY

— なの店長 (@NANOTORA) July 24, 2021
In other entertainment news, Scarlett Johansson "shocked" by Disney's response to Black Widow lawsuit.