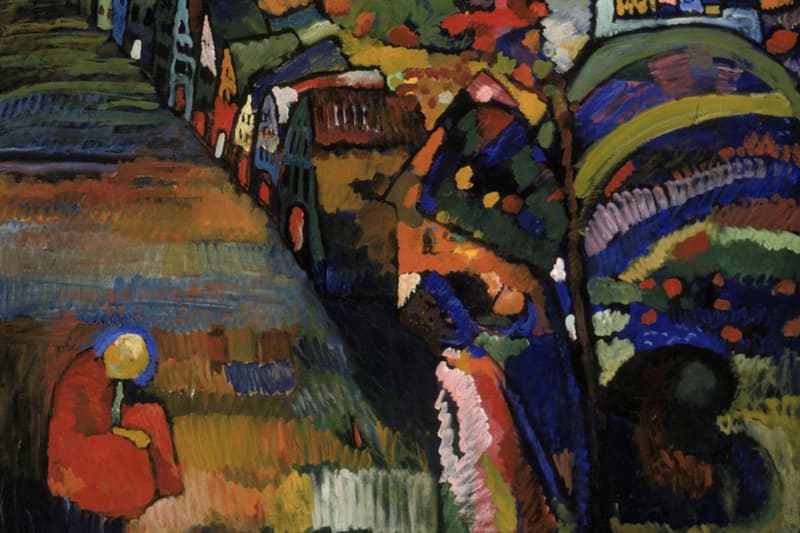 The City of Amsterdam to Return a Kandinsky Painting to Its Pre-War Heirs
After years of dispute, the painting is going home.
---
The city of Amsterdam will return a painting by Wassily Kandinsky to the heirs of a Jewish family after years of dispute. The family of Irma Klein and Robert Lewenstein owned Painting with Houses (1909) before the Nazi invasion of the Netherlands during the Second World War, but subsequently sold it in a public auction below market value. It is unclear whether the family arranged the sale themselves or were forced to make it.
The city-owned Stedelijk Museum has been in possession of the work since first buying it in 1940 for a sum of what today would be $1,600 USD. Today, it is estimated to be worth upward of $22m USD. "This is a historic injustice that is being put right," said Simon van der Sluijs, a lawyer who represented the heirs.
Amsterdam municipality will return Painting with Houses (1909) without going through the lengthy restitution process involved in such matters. The city has issued a statement reiterating, "We have a history as a city and with it comes a great responsibility for dealing with the injustice and irreparable suffering inflicted on the Jewish population during (World War II)."
James Palmer of the Mondex Corporation, a service that specifically helps heirs who've had art looted during WWII, told the Associated Press, the decision "clearly disposes with the flawed approach of the balance of interest test which effectively placed the rights of the museum to display stolen property ahead of the rights of the property owners to enjoy their property and if they choose to sell, lend or display such art in the museums of their choice."
Elsewhere, Nathaniel Mary Quinn will hold a new solo exhibition at the Gagosian's New York outpost.