A Signed Pair of Diamond X Nike SB Dunk Low "Canary" Are Being Raffled for a Good Cause
Signed by Diamond and Co. founder, Nicky Diamonds.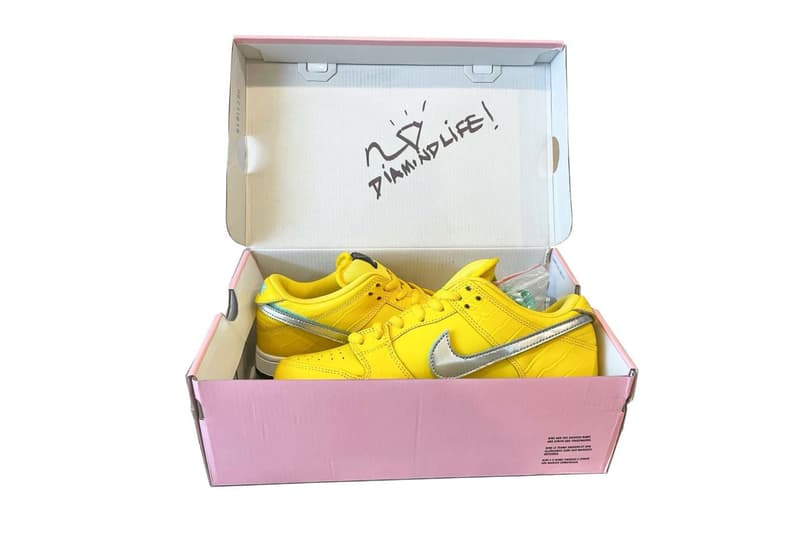 1 of 3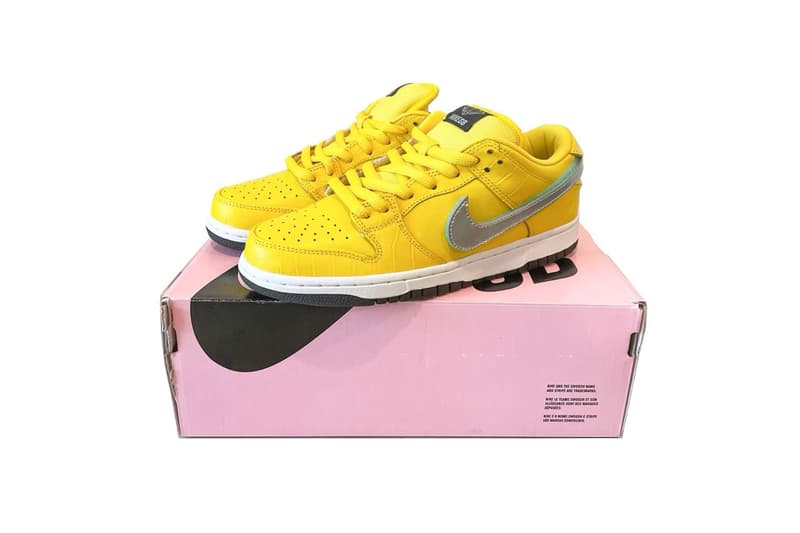 2 of 3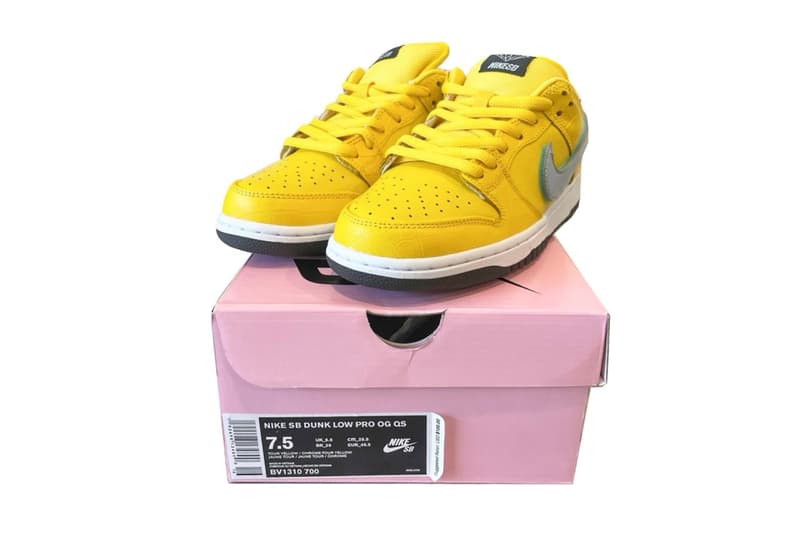 3 of 3
Nicky Diamonds, founder of Diamond Supply Co. has signed a pair of Diamond x Nike SB Dunk Low "Canary" for a good cause. Josh Barcenas, who is the head of Marketing and Special Project for Modernica and a former Nice Kicks employee, has started a GoFundMe for the funeral cost of his brother Johnny Barcenas a.k.a. Hooligan Johnny.
Johnny Barcenas has battled Stage 4 colon cancer for three and a half years, which has been deemed terminal as of January 2021. He is currently in hospice care as the illness has spread from his colon to his lungs. "Johnny, being a caring, loving husband, brother and son to us all, wishes to alleviate the concerns and debt that will arise when his time comes to rest," reads the GoFundMe. "Given this, Johnny wants to raise money to help offset expenses for his funeral.  Johnny has asked our brother Joey and I to start a GoFundMe, because in his words, 'My story is not Bullshit. It needs to be heard!'"
In order to aid in the battle, the signed pair of Diamond x Nike SB Dunk Low "Canary" will be raffled off. Every $50 USD digital Hooligan Johnny sticker purchased on the Passions Just Like Mine website will be automatically entered to win the signed Dunks. The last date to enter the giveaway is August 26 with the winner announcement on August 27. Those who wish to support Johnny and his family can also donate directly to their GoFundMe.
In related news, Nike SB expands its "Unbleached" Pack with the SB Dunk Low in "Lilac."