The U.S. Anti-Doping Agency Responds to Backlash Over Sha'Carri Richardson Ban
Thousands have signed petitions on her behalf.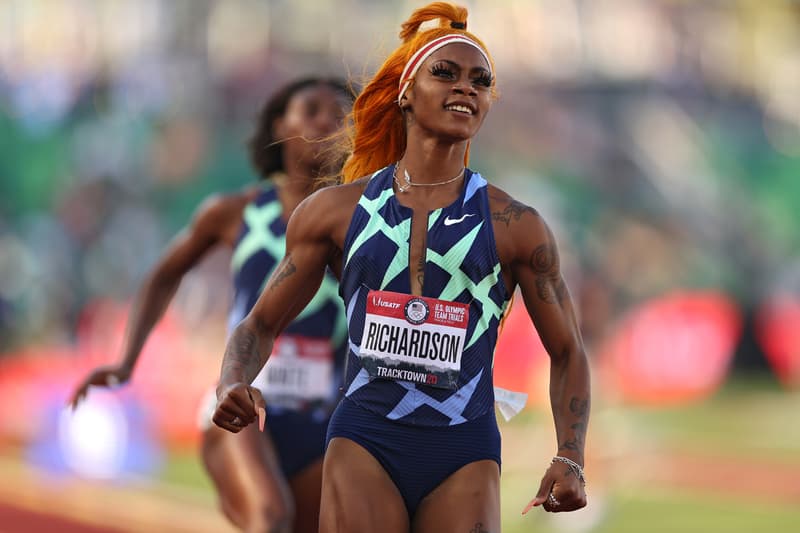 The U.S. Anti-Doping Agency (USADA) has responded to backlash over its decision to suspend Sha'Carri Richardson for 30-days from competing in the Tokyo Olympics. The decision came after Richardson tested positive for THC, the main psychoactive component found in marijuana, resulting in the runner being left off of the roster for the U.S. Olympic Women's Track team.
U.S. House Representatives Alexandra Ocasio-Cortez and Jamie Raskin penned a letter on July 2, asking the sports body to overturn its decision to ban Richardson. Defending their decision, USADA referred the congresswomen to the rules of the World Anti-Doping Agency (WADA), an organization with a greater position of authority.
In its response, the USADA agreed that Richardson's "exclusion from the Tokyo Olympic Games is a heartbreaking situation" and that WADA's "rules concerning marijuana must change," the organization wrote that they don't have a say in anti-doping rules and must enforce those set forth by WADA.
"Ms. Richardson's one-month was the absolute minimum sanction that USADA was permitted to impose under the Code," USADA wrote. "Anything else would have resulted in USADA being non-compliant with the WADA Code." Continued non-compliance by USADA could result in consequences, like the United States being banned from the Olympics and other international athletic competitions.
USADA mentioned having submitted recommendations that marijuana rules be more flexible and fair during the WADA Code's annual revisions, citing their own more lenient anti-doping rules for UFC, which isn't subjected to WADA.
Concluding the letter, USADA echoed U.S. President Joe Biden's statement on the circumstances: "The rules are the rules and everybody knows what the rules were going in," Biden said. "Whether they should remain the rules is a different issue, but the rules are the rules."
Richardson waived any potential legal process to challenge the decision after voluntarily accepting the ban, although the attempt to do so "would be futile" and could have resulted in a longer suspension, the USADA said.
Still, the public has expressed support for Richardson, with over half a million people signing petitions to let her run in the Olympics.