Logic Is Back Again With Acoustic-Heavy Single "Get Up"
He's finally returned from retirement.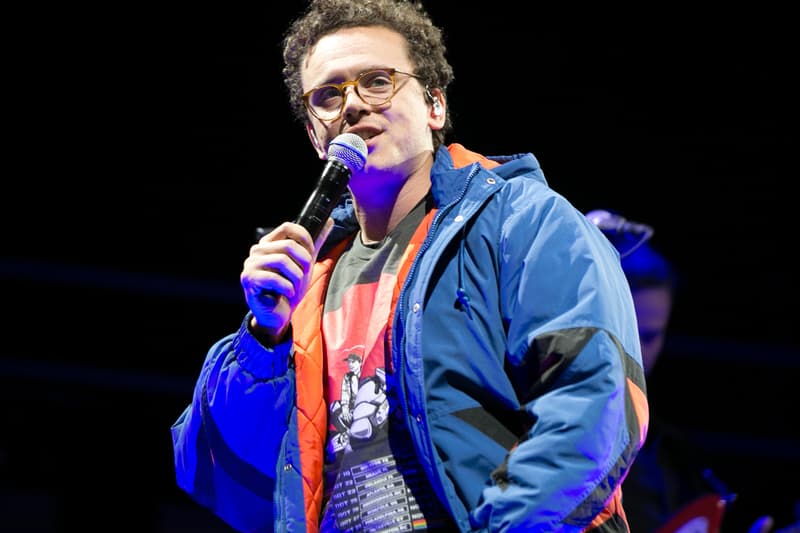 Not long after ending his short-lived retirement, Logic has returned with yet another single called "Get Up" via Bobby Boy Records and Def Jam. Set to acoustic guitar strumming layered with light percussion, the rapper switches pace and sings about overcoming hardships and finding success.
"I been down but right now I'm way up," he sings. "I'm too up like a layup, I walk up in Def Jam like f*ck ya'll, pay up."
In July 2020, Logic announced that his sixth album, No Pressure, would be his last and that he was retiring from music. After signing an exclusive deal with Twitch, he pivoted to streaming full-time, but less than a year later, reentered the rap scene on June 16 with the statement "I'm back," — a nod to Michael Jordan's iconic NBA return announcement.
"I retired, but I've been making music every single day since I retired because I love it," he said in a secret backtracked message on the song "Raddest Dad" with Madlib, put out under the name of their new duo project MadGic. "And then I think what I realized was that I don't like the industry. So I think I want to retire from the industry. That's why I wanna do this music for free. Sometimes I wanna come back, but I don't know if I should come back." The pair also revealed that they'd recorded an entire album together in one night.
Logic has been putting out a steady stream of releases since then. Only last week, on July 2, he teased that the new music was from Bobby Tarantino III, the third installment of the mixtape series on the new track "Vaccine": "Ready to f*ck up the game," he raps. "BT3 now we at it again, mane."
"Get Up" is available for streaming on all platforms.
In other music news, Chance the Rapper shared the trailer for concert film Magnificent Coloring World.