Over Half a Million People Sign Petitions To Let Sha'Carri Richardson Run in the Olympics
The runner was left off of Team USA's track and field roster.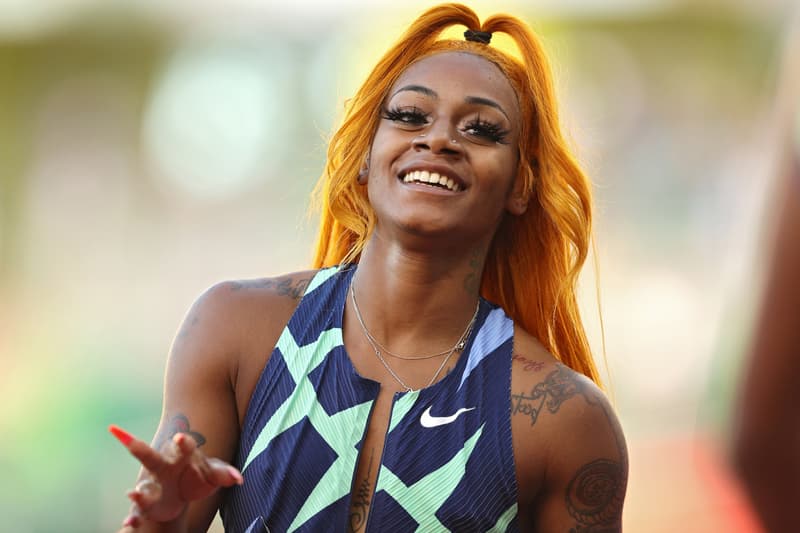 A petition calling to allow Sha'Carri Richardson to run in the Tokyo Olympics has amassed over half a million supporters since its creation less than a week ago.
While Richardson won a spot on the U.S. Olympic Women's Track team, she was banned from competing due to a 30-day suspension after testing positive for THC, the main psychoactive component found in marijuana. Though marijuana is legal in Richardson's home state of Oregon, where she qualified, the U.S. Anti-Doping Agency bans athletes from using the substance during or outside of competition.
Richardson was still eligible to compete in the relays on August 5, but her name was left off of the Team USA roster released by the USA Track and Field organization.
"Sha'Carri Richardson is one of the fastest athletes in the world—and would have a real chance of winning the 100-meter sprint in the Summer Olympics this month," the author of the petition writes.
Signers rallied in support of Richardson's reinstatement and pressed for a reconsideration of the committee's marijuana rules. "She has qualified for and has earned the right to compete in this Summer Olympics," user RD J. cited as their reason for signing. "Any decision to the contrary is not acceptable!"
Another petition created in support of Richardson has also garnered over 70,000 signatures, and House Representatives Alexandra Ocasio-Cortez and Jamie Raskin co-authored a letter to the United States Anti-Doping Agency asking them to overturn their decision to ban her over the matter.
Dozens of athletes and celebrities have also thrown their support behind Richardson.