Diddy Says 'His Heart Is Broken' for Runner Sha'Carri Richardson
Following her disqualification from the Olympics.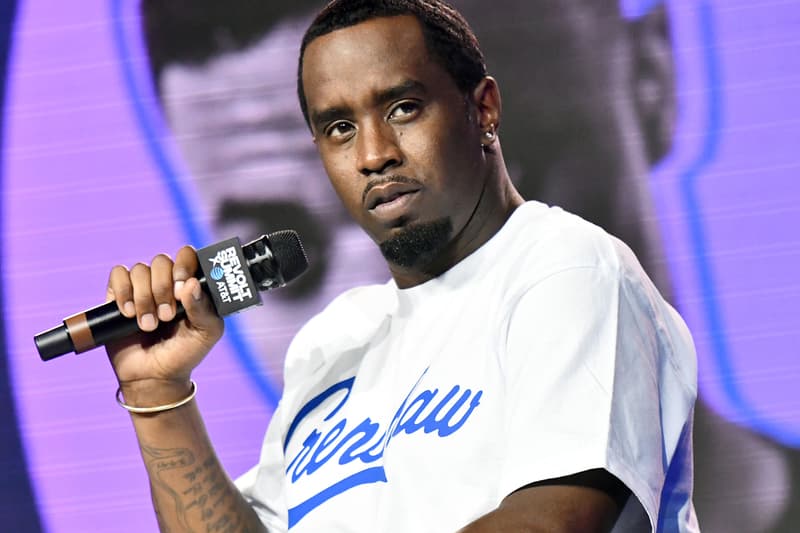 Following the committee ruling that deemed Sha'Carri Richardson ineligible to compete in the Tokyo Olympics, Diddy expressed his support for the star track and field athlete on social media, writing that his "heart is broken" for her.
Richardson was given a 30-day suspension after testing positive for THC, the psychoactive component found in marijuana, on June 19, a week after the death of her mother. While the suspension was set to end before the start of the relays on August 5, her name was left off of the roster that the USA Track and Field sent out on Tuesday, meaning that she won't be competing at all in this year's games.
The decision has garnered widespread backlash, with dozens of athletes and public figures coming out in support of Richardson.
Diddy spoke out on Thursday, criticizing the move.
? @itskerrii #LETHERRUN pic.twitter.com/V64ZFBl69n

— LOVE (@Diddy) July 8, 2021
Said from LOVE with love. ? #LETHERRUN pic.twitter.com/dZLzLI9c7j

— LOVE (@Diddy) July 8, 2021
Concluding the post, Diddy shared #LETHERRUN, a hashtag that has been circulating social media in support of allowing Richardson to compete.
Meanwhile, a petition to send Richardson to the Olympics, as well as amend the committee's marijuana rules, has already gathered over half a million signatures.
In other sports news, Michael Jordan's 1984 Olympic trial sneakers will be auctioned off at Sotheby's.