NFT Marketplace OpenSea Hits $1.5 Billion USD Valuation After Latest Funding Round
The NFT market is still going strong.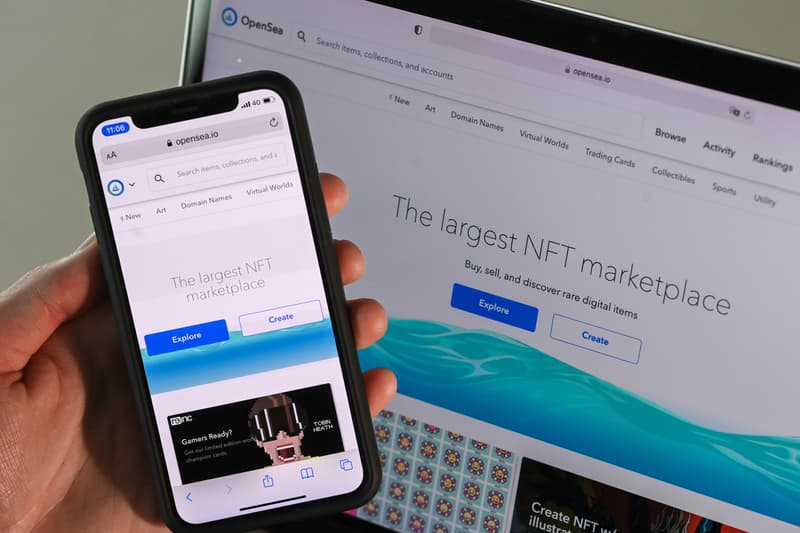 NFT marketplace OpenSea has raised $100 million USD and hit a valuation of $1.5 billion USD in its latest funding round.
We're expanding! Announcing our $100M raise and $1.5B valuation, led by @a16z

? OpenSea is also now cross-blockchain. NFTs that you create can now be gas-free, allowing creators to fully earn their way into crypto for the first time

Details ↯ https://t.co/EeQfyZTxUA 1/2

— OpenSea (@opensea) July 20, 2021
Venture capital firm Andreessen Horowitz led the Series B funding, alongside other crypto investors like Walt Disney president Michael Ovitz, NBA star Kevin Hart and Ashton Kutcher, among others.
"It's becoming increasingly clear that blockchains represent one of the most exciting paradigm shifts in the history of technology," the company said in a blog post. The company also announced its expanded blockchain support and a "gas-free" marketplace.
"Today we're officially announcing cross-blockchain support, starting with a gas-free marketplace on the Polygon blockchain. Buyers no longer have to pay blockchain fees when making trades on OpenSea, and creators can fully earn their way into crypto for the first time."
The popular blockchain platform has been at the forefront of NFT innovation, hosting the sale of Merriam Webster's definition of NFT as an NFT and auctioning off an NFT version of Leonardo da Vinci's Salvator Mundi.
In related news, Tesla CEO Elon Musk confirmed that he and his companies still hold bitcoin.