Crypto Jumps After Elon Musk Confirms He and His Companies Still Own Bitcoin
'We're not selling any bitcoin, nor am I selling anything personally.'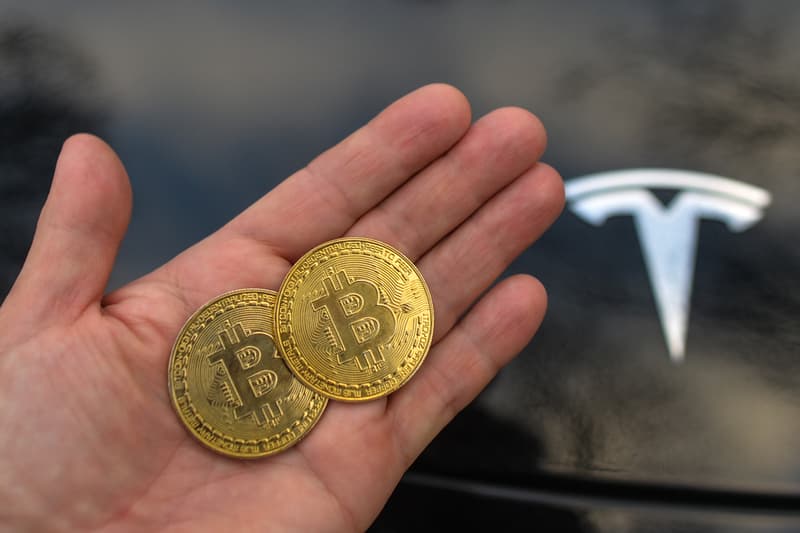 Bitcoin and other cryptocurrencies rose on Wednesday after Elon Musk confirmed that he and some of his companies are still invested in them.
During a conference hosted by the Crypto Council for Innovation on Wednesday afternoon, Musk doubled down on his support.
"SpaceX, Tesla, and I own bitcoin," he said, adding that he also owns ethereum and dogecoin. "We're not selling any bitcoin, nor am I selling anything personally nor is SpaceX selling any bitcoin."
"I might pump but I don't dump," he explained. "I definitely do not believe in getting the price high and selling or anything like that. I would like to see bitcoin succeed."
Speculation over Musk's investment in cryptocurrency came after he announced in March that Tesla would begin accepting bitcoin as a form of payment for its electric vehicles before recanting the measure in May. At the time, he tweeted that the company was "concerned about rapidly increasing use of fossil fuels for bitcoin mining and transactions, especially coal, which has the worst emissions of any fuel."
However, Musk said that if bitcoin moved away from fossil fuels, Tesla may resume accepting the coin.
"I want to do a little more due diligence to confirm that the percentage of renewable energy usage is most likely at or above 50 percent and that there is a trend toward increasing that number," he said. "If so, Tesla will most likely resume accepting bitcoin."
Musk's confidence in the cryptocurrency sent the price of the coin skyward on Wednesday, reaching a high of about $32,800 USD before tapering downward, according to Coindesk. Ethereum and dogecoin also saw increases of about 13 percent each.
In other news, Musk bought a ticket to fly aboard Richard Branson's Virgin Galactic spaceflight.