Celebrity Lawyer Michael Avenatti Sentenced to 2.5 Years in Jail for Attempting To Extort Nike
He is said to have demanded up to $25 million USD.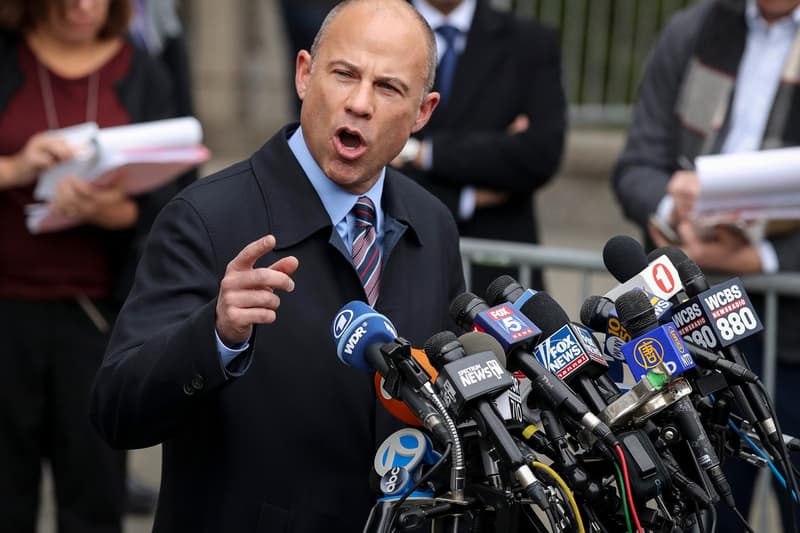 Celebrity lawyer Michael Avenatti has been sentenced to 2.5 years in prison for attempting to extort Nike for up to $25 million USD.
According to Associated Press, U.S. District Judge Paul G. Gardephe called Avenatti's conduct "outrageous."
"[He] had become drunk on the power of his platform, or what he perceived the power of his platform to be. He had become someone who operated as if the laws and the rules that applied to everyone else didn't apply to him," Gardephe said.
According to CNN, evidence presented during the trial suggested that Avenatti had told Nike's lawyers that he was going to hold a news conference and claim that the shoe giant had illegally paid players. To avoid this, Avenatti is said to have demanded Nike pay him, his client and another attorney millions of dollars.
CNN reports that after the discussion, Nike's lawyers approached prosecutors and told them about what they believed to be an extortion scheme. The FBI then secretly recorded future conversations.
Avenatti, who previously represented Stormy Daniels in her lawsuits against Donald Trump, was also charged with fraud in California and New York in 2019 for allegedly cheating clients out of millions of dollars while enjoying a lavish lifestyle.
In other news, Nike says bots will not help anyone get exclusive access to SNKRS.