Celebrity Attorney Michael Avenatti Arrested for $25 Million USD Extortion Scheme Against Nike
Avenatti threatened to reveal a "scandal" involving Nike and the "biggest names in college basketball."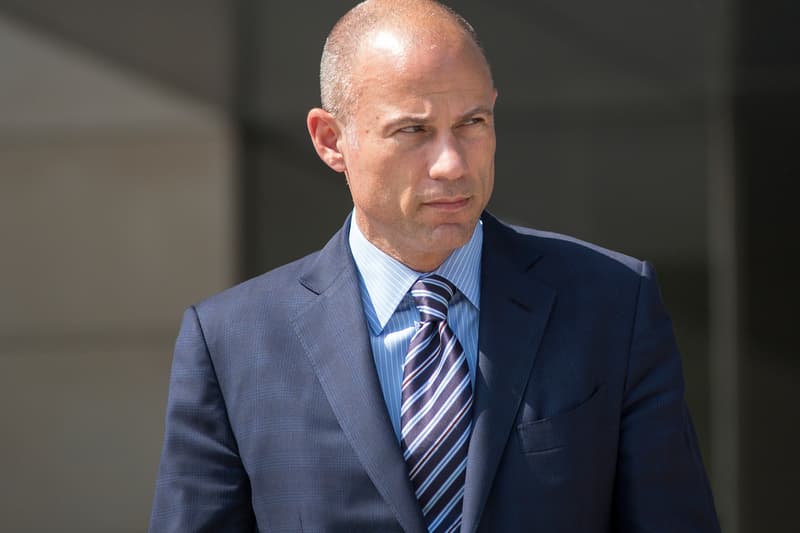 Celebrity attorney Michael Avenatti was arrested in New York on Monday for allegedly attempting to extort upwards of $25 million USD out of Nike. Avenatti and a co-conspirator (a California lawyer) threatened to reveal Nike's involvement in the ongoing high school/college basketball scandal if they didn't received the aforementioned sum.
The former attorney for Stormy Daniels in her lawsuit against President Trump met with Nike representatives on March 19, where he threatened to hold a press conference the following day, on the eve of Nike's quarterly earnings call and the start of the NCAA tournament, accusing the company of involvement in the high school/college basketball bribery scandal. He requested multiple multimillion dollar payments under the guise of legal work in exchange for remaining quiet, or "[he'll] go take $10 billion [USD] off of [Nike's] market cap." Nike notified the United States District Court for the Southern District of New York that same day to launch its own investigation into the matter.
ESPN reports that Avenatti was representing AAU coach Gary Franklin of the California Supreme program in Los Angeles, whose contract Nike had recently decided not to renew. In the March 19 meeting, Avenatti and Franklin told Nike's legal team that they had evidence that "one or more Nike employees had authorized and funded payments to the families of top high school basketball players and/or their families and attempted to conceal those payments, similar to conduct involving a rival company [adidas] that had recently been the subject of a criminal prosecution in this District. Avenatti identified three former high school players in particular, and indicated that his client was aware of payments to others as well."
While those players have not yet been named, ESPN does state that Franklin's former players include NBA-ers Deandre Ayton (a PUMA athlete) and De'Anthony Melton (a Nike athlete) of the Suns, Solomon Hill (Nike) of the Pelicans, and Aaron Holiday (Nike) of the Pacers.
In a statement, Nike said, "Nike will not be extorted or hide information that is relevant to a government investigation. Nike has been cooperating with the government's investigation into NCAA basketball for over a year," the company said. "When Nike became aware of this matter, Nike immediately reported it to federal prosecutors. When Mr. Avenatti attempted to extort Nike over this matter, Nike with the assistance of outside counsel at Boies Schiller Flexner, aided the investigation."
"Nike firmly believes in ethical and fair play, both in business and sports, and will continue to assist the prosecutors," the company said.
The bad news didn't stop there for Avenatti, as the attorney was also charged in a second federal case in Los Angeles with embezzling a client's money "in order to pay his own expenses and debts" and those of his law firm, and for "defrauding a bank in Mississippi."
Stay tuned as we'll be sure to update you on this case as well as the ongoing scandal between high school athletes, college programs and footwear brands.
Tmrw at 11 am ET, we will be holding a press conference to disclose a major high school/college basketball scandal perpetrated by @Nike that we have uncovered. This criminal conduct reaches the highest levels of Nike and involves some of the biggest names in college basketball.

— Michael Avenatti (@MichaelAvenatti) March 25, 2019