Las Vegas Sportsbooks Reportedly Brace for Aaron Rodgers Retirement Announcement
Oddsmakers believe the disgruntled Green Bay Packers QB is on his way out.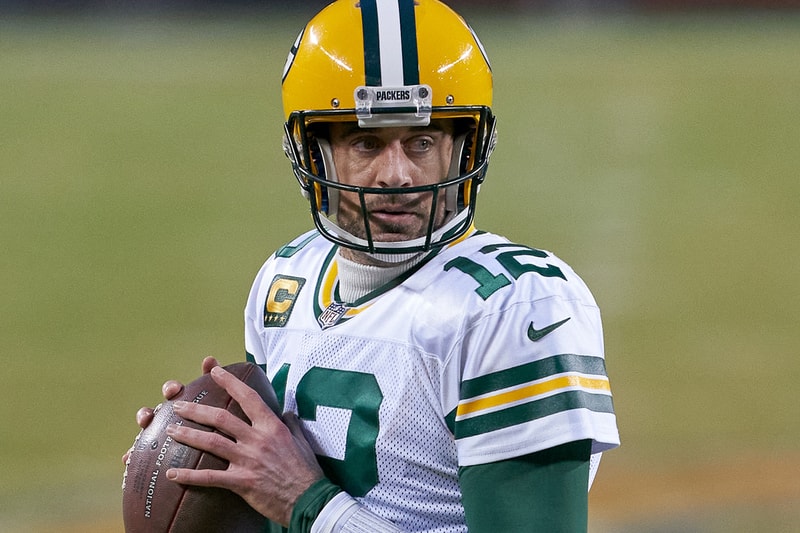 After much speculation, it appears that Aaron Rodgers might just be done with the Green Bay Packers.
According to reports, Las Vegas is preparing for a major announcement from the QB as it is expected that Aaron Rodgers will announce his retirement later this week and subsequently, not return to the Green Bay Packers. Mike Florio of ProFootballTalk said that "multiple sports books reportedly believe Aaron Rodgers will be retiring next week," already reflected in the Packers' over-under win total. PointsBet sportsbook which previously placed the Green Bay Packers in an over-under win total at nine, recently took removed the team from the list of 32. DraftKings also removed the Packers and other related "Team Specials".
First reports of NFL MVP Aaron Rodgers disgruntled feelings towards the team first surfaced in April, when it was reported that "he has told some within the organization that he does not want to return to the team." According to ESPN's Adama Schefter, Rodgers and the Packers have been at a "stand-off" hoping the other side will budge first. Rodgers recently declined the team's extension deal that would have made him the highest-paid quarterback in the league, proving that it goes beyond the money.
So far, Rodgers has kept his cards close to his chest. Should a retirement announcement for the QB happen, it would not be entirely unexpected.
Update: @PointsBetUSA says it pulled the over-under win total for Green Bay on Friday due to Aaron Rodgers retirement speculation. https://t.co/rxuBufDR8R

— ProFootballTalk (@ProFootballTalk) July 24, 2021
In other sports news, Kawhi Leonard is expected to re-sign with the Los Angeles Clippers.